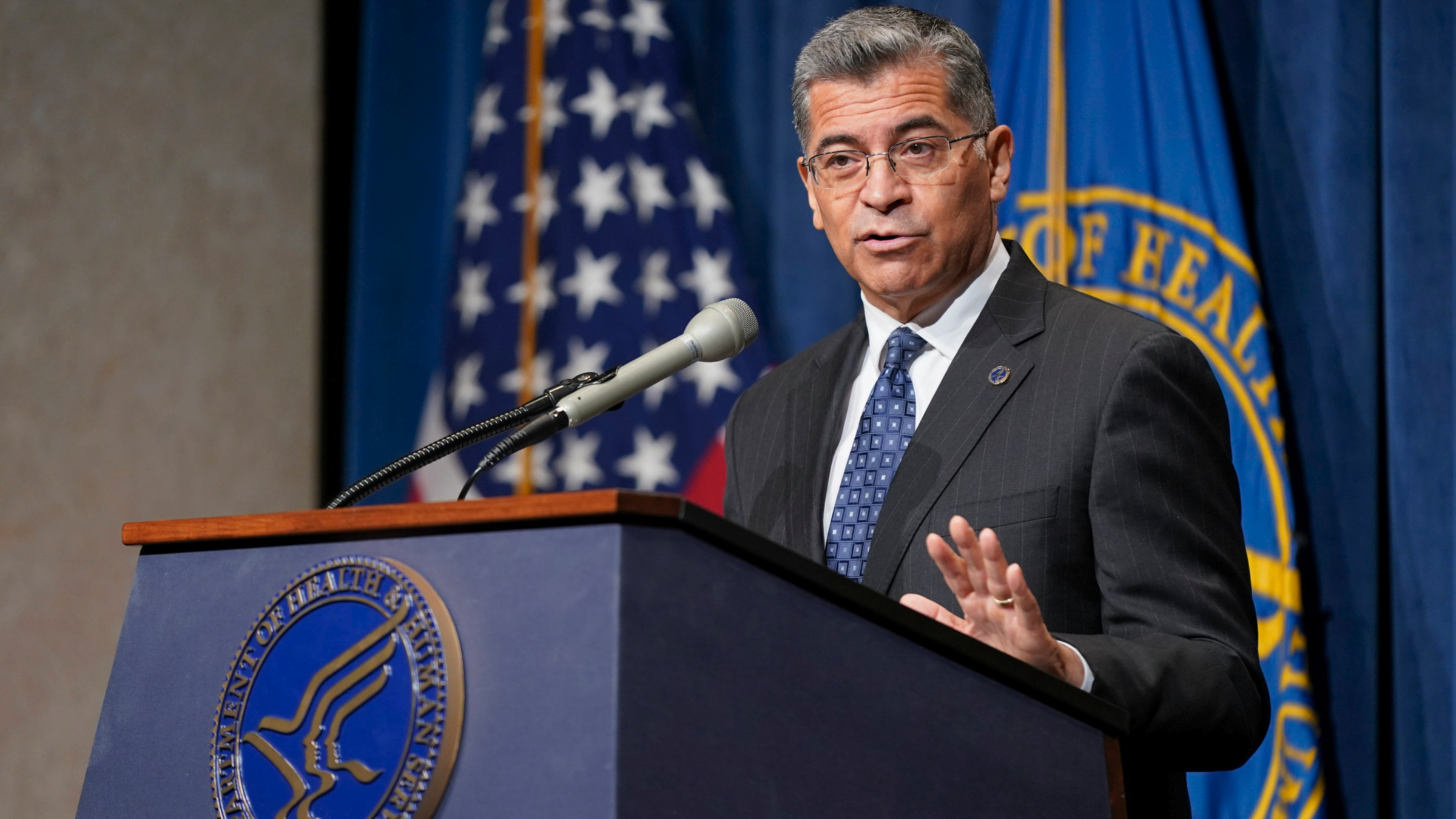 HHS Secretary Xavier Becerra (Patrick Semansky/AP Images)
US weighs new route of ad­min­is­tra­tion for mon­key­pox vac­cine as cas­es climb — re­port
Less than a week af­ter HHS Sec­re­tary Xavier Be­cer­ra de­clared mon­key­pox a na­tion­al health emer­gency, re­ports have emerged that the US plans to ex­tend its vac­cine sup­ply by opt­ing for a dif­fer­ent route of ad­min­is­tra­tion.
Of­fi­cials are ex­pect­ed to call for in­tra­der­mal in­jec­tion of Bavar­i­an Nordic's Jyn­neos vac­cine — the on­ly shot ap­proved specif­i­cal­ly for mon­key­pox in the US — as op­posed to sub­cu­ta­neous in­jec­tion, un­named sources told both the New York Times and Wash­ing­ton Post on Tues­day.
HHS did not re­spond to a re­quest for com­ment. Be­cer­ra, FDA com­mis­sion­er Rob Califf, White House mon­key­pox re­sponse co­or­di­na­tor Bob Fen­ton and CDC di­rec­tor Rochelle Walen­sky will par­tic­i­pate in a White House press brief­ing this af­ter­noon "to pro­vide up­dates on the Mon­key­pox re­sponse ef­fort."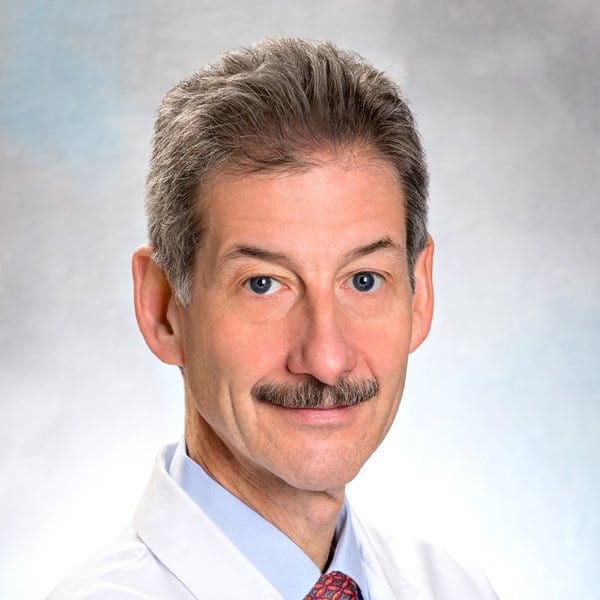 Daniel Ku­ritzkes
It's be­lieved that ad­min­is­ter­ing the vac­cine via in­tra­der­mal in­jec­tion — a process by which a vac­cine is de­liv­ered di­rect­ly in­to the skin, as op­posed to un­der the skin — re­quires a small­er dose and could ex­tend the US' sup­ply by five times, ac­cord­ing to the Post. That's be­cause the der­mis is rich in den­drit­ic cells, which spe­cial­ize in tak­ing up for­eign anti­gens and pre­sent­ing them to the im­mune sys­tem to elic­it an im­mune re­sponse, Daniel Ku­ritzkes, chief of in­fec­tious dis­eases at Brigham and Women's Hos­pi­tal in Boston, told End­points News.
The down­side? It's more chal­leng­ing to do cor­rect­ly, ac­cord­ing to William Schaffn­er, a pro­fes­sor in Van­der­bilt Uni­ver­si­ty's in­fec­tious dis­eases di­vi­sion.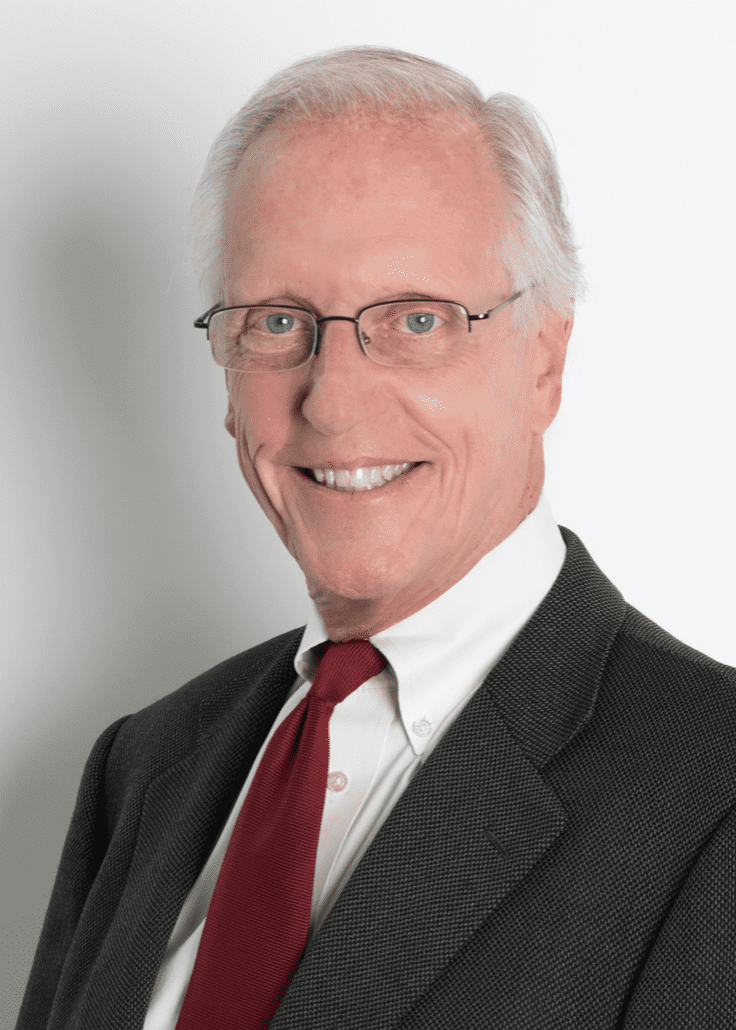 William Schaffn­er
"The best ex­am­ple we have of do­ing this in a wide­spread fash­ion pre­vi­ous­ly is with the, rather now old-fash­ioned, TB tu­ber­cu­lo­sis skin tests," Schaffn­er told End­points News on Tues­day. "There are still many nurs­es work­ing, and some re­tired, who were ex­pert at do­ing this. It's a bit of an art form. The av­er­age nurse prob­a­bly in their train­ing may nev­er have giv­en an in­tra­der­mal in­oc­u­la­tion or had on­ly very brief ex­po­sure."
It's much eas­i­er to stick a nee­dle through the skin, he added, which is how the vac­cine is ad­min­is­tered cur­rent­ly. But cor­rect­ly get­ting it in­to the skin takes tech­nique. If it isn't done cor­rect­ly, vac­cine can ei­ther leak out or make its way through the skin, where it may be less ef­fec­tive giv­en the low­er dose.
"The rea­son this isn't em­ployed more is that it's not easy," Schaffn­er said.
This route al­so re­quires a small­er nee­dle, though Ku­ritzkes not­ed they are "rel­a­tive­ly eas­i­ly avail­able." An­oth­er po­ten­tial hur­dle would be get­ting the reg­u­la­to­ry OK to split up the con­tents of a sin­gle-dose vial.
"There would need to be some ei­ther per­mis­sion from the FDA or po­ten­tial­ly some work from the com­pa­ny that's pro­duc­ing these to demon­strate that it's okay to go in and out of the vial sev­er­al times, that you don't risk con­t­a­m­i­nat­ing the con­tents, or get­ting for­eign ma­te­r­i­al in the sy­ringe from the stop­per," he said.
Bavar­i­an Nordic, which man­u­fac­tures the Jyn­neos vac­cine, did not re­spond to an in­ter­view re­quest as of press time. Just a few weeks ago, the US or­dered an ad­di­tion­al 2.5 mil­lion dos­es of the liq­uid-frozen vac­cine. Along with two pre­vi­ous or­ders this year for 500,000 and 2.5 mil­lion dos­es, and an or­der back in 2020 for 1.4 mil­lion dos­es, that brings the com­pa­ny's US com­mit­ment to near­ly 7 mil­lion dos­es to be de­liv­ered through­out this year and next.
The news comes as the New York Times re­ports that about 20 mil­lion dos­es of the mon­key­pox vac­cine have ex­pired in the US' na­tion­al stock­pile.
The US al­so re­cent­ly act­ed on a $26 mil­lion op­tion for in­tra­venous cours­es of Siga Tech­nolo­gies' small­pox treat­ment Tpoxx, which could be im­por­tant for pa­tients who can­not swal­low.
"These op­tion ex­er­cis­es for the pro­cure­ment of IV for­mu­la­tion of TPOXX as well as the fund­ing of a post-mar­ket­ing field study for IV TPOXX high­light the grow­ing im­por­tance of a broad-based re­sponse to the sub­stan­tial risks posed by the or­thopox fam­i­ly of virus­es, in­clud­ing small­pox and mon­key­pox," CEO Phil Gomez said in a state­ment.
Mon­key­pox cas­es in the US are now ap­proach­ing 9,000, ac­cord­ing to the CDC.
While Schaffn­er told End­points back in May that he was "quite con­fi­dent" pub­lic health au­thor­i­ties in the US, Cana­da and Eu­rope would quick­ly bring chains of trans­mis­sions un­der con­trol, he's since changed his stance.
"Its ca­pac­i­ty to spread has been much more vig­or­ous than many of us an­tic­i­pat­ed when it first start­ed to ap­pear in the West­ern world," he said.
Ku­ritzkes, how­ev­er, main­tains that a wide­spread vac­ci­na­tion cam­paign in the US is un­like­ly.
"I don't think it's like­ly that we're go­ing to see a vac­ci­na­tion cam­paign any­thing like we saw for COVID, be­cause the vast ma­jor­i­ty of the pop­u­la­tion is not re­al­ly at risk for com­ing in con­tact with mon­key­pox or ac­quir­ing mon­key­pox," he said.