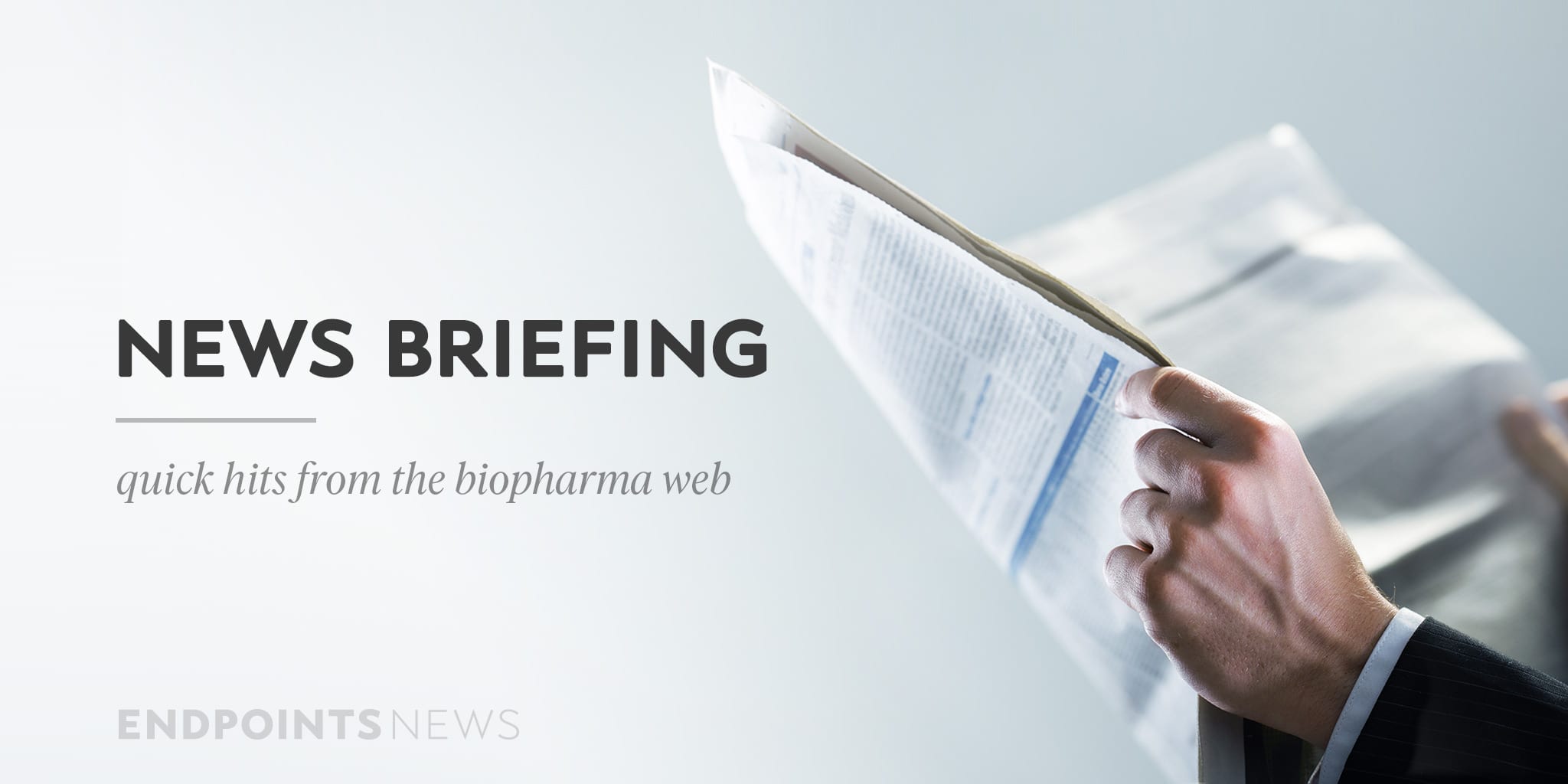 Ve­rastem wins break­through nod for com­bo ther­a­py in ovar­i­an can­cer; EMA picks up speedy re­view of Bio­Mar­in's gene ther­a­py
Ve­rastem has earned the FDA's break­through ther­a­py des­ig­na­tion for its nov­el RAF/MEK in­hibitor VS-6766 as a com­bo ther­a­py with in-house FAK in­hibitor de­fac­tinib to treat sec­ond-line, re­cur­rent low-grade serous ovar­i­an can­cer re­gard­less of KRAS mu­tant sta­tus, the com­pa­ny said Mon­day.
The com­bi­na­tion is be­ing test­ed in the in­ves­ti­ga­tor-ini­ti­at­ed Phase I/II FRAME tri­al, where ear­ly re­sults showed an ORR of 52% with KRAS mu­tant ORR at 70%, KRAS wild-type ORR at 44%, and KRAS sta­tus un­de­ter­mined ORR at 0%. The most com­mon side ef­fects seen in the study were rash, cre­a­tine ki­nase el­e­va­tion, nau­sea, hy­per­biliru­bine­mia and di­ar­rhea.
Ve­rastem's drug takes a nov­el dual-tar­get ap­proach to the RAS path­way, which is im­pli­cat­ed in can­cer re­cur­rence with about 30% of all can­cer tu­mors ex­press­ing mu­tant RAS.
Ve­rastem is al­so test­ing the VS-6766 alone and com­bi­na­tion with de­fac­tinib as part of the phase II reg­is­tra­tion RAMP 201 study. — Kyle Blanken­ship
EMA grants Bio­Marin's re­quest for a speedy re­view of gene ther­a­py
The Eu­ro­pean Med­i­cines Agency will speed­i­ly re­view Bio­Marin's val­oc­toco­gene rox­a­parvovec, a gene ther­a­py to treat se­vere he­mo­phil­ia A, with an opin­ion ex­pect­ed in the first half of next year, the com­pa­ny said.
With the EMA agree­ing to give the ther­a­py a clos­er look, Bio­Marin said it plans to sub­mit an as­so­ci­at­ed mar­ket­ing ap­pli­ca­tion by June, based on piv­otal Phase III da­ta that in­cludes one-year fol­low-up re­sults as well as four and three years of fol­low-up from an on­go­ing Phase I/II dose es­ca­la­tion study.
Mean­while, Bio­Marin al­so ex­pects to sub­mit two-year fol­low-up safe­ty and ef­fi­ca­cy da­ta from that Phase III test to the FDA, with a po­ten­tial re­sub­mis­sion of its ap­pli­ca­tion sched­uled for Q2 2022.
The FDA shot down Bio­Marin's ap­pli­ca­tion for the ther­a­py back in Au­gust, cit­ing the need to see that two-year fol­low-up da­ta. — Kyle Blanken­ship
Francesco De Ru­ber­tis' lega­cy play Centes­sa sets terms for $285M IPO
Ahead of an ex­pect­ed IPO lat­er this week, Centes­sa is set­ting terms for what it hopes is a mas­sive raise.
The com­pa­ny ex­pects to see $285 mil­lion come in with the raise, of­fer­ing 15 mil­lion shares at a price range of $18 to $20. At the mid­point of that range, Centes­sa would have a mar­ket val­ue of about $1.8 bil­lion, ac­cord­ing to Re­nais­sance Cap­i­tal.
Centes­sa comes from the mind of Francesco De Ru­ber­tis, mak­ing a lega­cy play for a 10-in-1 hold­ing com­pa­ny. His vi­sion re­volves around tak­ing the as­set-cen­tric mind­set that he's been preach­ing at Medicxi over the years and rolling up a bunch of biotech up­starts in­to one out­fit.
They'll be go­ing for­ward with­out Mon­cef Slaoui, the for­mer GSK ex­ec and Op­er­a­tion Warp Speed chief fol­low­ing a "sub­stan­ti­at­ed" sex­u­al ha­rass­ment case for which he sub­se­quent­ly apol­o­gized. — Max Gel­man