Ver­tex shares shoot up, adding $8B in mar­ket cap af­ter cys­tic fi­bro­sis triples 'knocked it out of the park'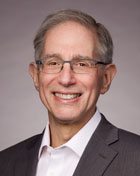 Ver­tex CMO Jef­frey Chodake­witz
Ver­tex came out of the chute af­ter the mar­ket closed on Tues­day boast­ing about the ef­fi­ca­cy da­ta their re­searchers are see­ing in a range of three Phase I and II stud­ies for its new triple com­bos for cys­tic fi­bro­sis. The da­ta are still ear­ly but clear­ly bode well for Ver­tex, which is work­ing hard to cast a far wider net among cys­tic fi­bro­sis pa­tients who have achieved mod­est but sig­nif­i­cant gains with their lead drug Ka­ly­de­co, which has won a sharp kick­back from pay­ers over its hefty price.
One pos­si­ble fly in the oint­ment to­day: Two pa­tients ex­pe­ri­enced a spike in liv­er en­zymes, though that re­solved af­ter they stopped ther­a­py. And that didn't slow a mar­ket ral­ly in af­ter-hours trad­ing, with shares $VRTX soar­ing 26% on the care­ful­ly pack­aged news, adding $8 bil­lion to its mar­ket cap.
For a biotech that start­ed Tues­day with a mar­ket cap of $32 bil­lion, that's a clean hit.
The fo­cus to­day is on VX-440, VX-152 and VX-659.
For triple com­bi­na­tion reg­i­mens us­ing VX-152 or VX-440 there was a mean ab­solute im­prove­ment in FEV1 — a key mea­sure of lung ca­pac­i­ty — from base­line of 9.7% and 12% from two Phase II stud­ies.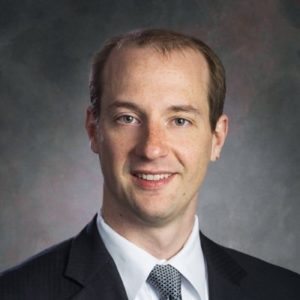 Bri­an Sko­r­ney, Baird an­a­lyst
For the triple us­ing VX-659, teza­caftor and iva­caftor in peo­ple with one F508del mu­ta­tion and one min­i­mal func­tion mu­ta­tion, the triple demon­strat­ed a 9.6% im­prove­ment in FEV1 in a Phase I study.
An­a­lysts of a va­ri­ety of stripes were clear­ly wowed by the da­ta. The clap­ping got start­ed quick­ly the minute the com­pa­ny's re­lease hit the wires. Ver­tex has at­tract­ed plen­ty of buy­out talk with its suc­cess in CF, and the fo­cus now is on bil­lions of dol­lars in po­ten­tial new rev­enue – pro­vid­ed the da­ta con­tin­ue to break its way with­out any spoil­ers from ri­vals in the field.
Ver­tex "knocked it out of the park," not­ed Baird's Bri­an Sko­r­ney ear­ly Wednes­day. "Based on the re­port­ed re­sults, up­wards of 70% of CF pa­tients on a Ver­tex reg­i­men will like­ly see a ben­e­fit on par with what Ka­ly­de­co pro­vides to those with gat­ing mu­ta­tions."
Ge­of­frey Porges, Leerink
Ge­of­frey Porges at Leerink, who's urged Gilead to buy Ver­tex, put it this way:
The re­sults ex­ceed­ed our ex­pec­ta­tions for these tri­als, with all three com­bi­na­tions test­ed in the het min pop­u­la­tion ex­ceed­ing our ex­pec­ta­tions for the tri­al, and the sin­gle com­bi­na­tion stud­ied in delF508 ho­mozy­gous pa­tients al­so ex­ceed­ing our ex­pec­ta­tions. Ver­tex is study­ing four dif­fer­ent "sec­ond mech­a­nism" cor­rec­tors, added to the back­bone of its teza­caftor-iva­caftor com­bi­na­tion. Ver­tex al­so re­port­ed Cys­tic Fi­bro­sis Ques­tion­naire-Re­vised (CFQ-R) score im­prove­ments of 18.3 and 20.7 points for VX-440 200mg and 600mg, re­spec­tive­ly, com­pared to place­bo of 2.2 points. This score cal­cu­lates the qual­i­ty of life im­prove­ment on drug, and the gold-stan­dard CF treat­ment Ka­ly­de­co re­sult­ed in a low­er 8.1-8.6 point in­crease, while Orkam­bi led to a much low­er 1.5-2.9 point in­crease.
Michael Yee at Jef­feries not­ed:
VRTX showed all three dif­fer­ent triple pill com­bos worked in het-min CF pa­tients – ex­pand­ing the mar­ket and sug­gest­ing peak sales for VRTX go­ing from $2-4B to­wards $4-6B and set to be pre­mier growth sto­ry in large cap biotech now.
Ver­tex has been work­ing on four of what it de­scribes as next-gen cor­rec­tors, look­ing for the best to move ahead first. To­day Ver­tex said that it has a VX-445 Phase II study un­der­way, with a VX-659 Phase II set to be­gin in ear­ly Au­gust. VX-445 and VX-659 will be eval­u­at­ed in triple com­bi­na­tion with teza­caftor and iva­caftor in peo­ple with one F508del mu­ta­tion and one min­i­mal func­tion mu­ta­tion and will be eval­u­at­ed in peo­ple with two copies of the F508del mu­ta­tion who are al­ready re­ceiv­ing teza­caftor and iva­caftor. Da­ta from both Phase II stud­ies are ex­pect­ed in ear­ly 2018.
"These safe­ty and ef­fi­ca­cy da­ta are clear and com­pelling, in­di­cat­ing sig­nif­i­cant po­ten­tial ben­e­fit for peo­ple with CF from each of these three dif­fer­ent triple com­bi­na­tion reg­i­mens," said Jef­frey Chodake­witz, ex­ec­u­tive vice pres­i­dent and CMO at Ver­tex. "We will be col­lect­ing and eval­u­at­ing ad­di­tion­al da­ta from these and oth­er stud­ies and will make a de­ci­sion on which reg­i­men(s) to take for­ward in­to piv­otal pro­gram(s), which we ex­pect to be­gin in the first half of 2018."