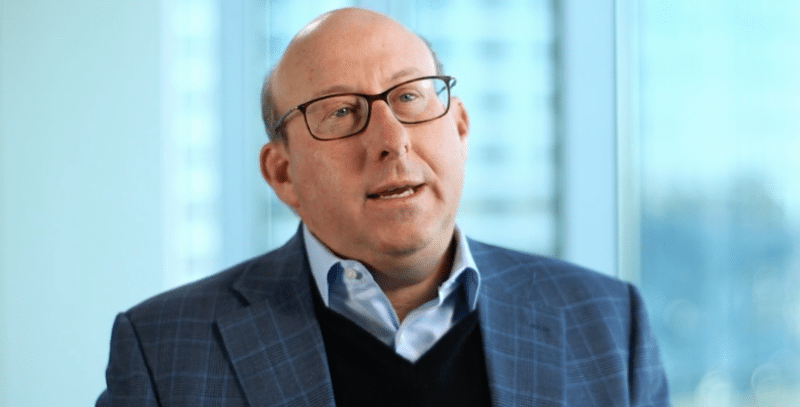 Vertex's legendary showdown with the NIH over marketing its cystic fibrosis drug Orkambi in the UK is about to shine a bright spotlight on CEO Jeff Leiden.
Leiden and commercial chief Stuart Arbuckle are headed to London to be questioned on Thursday by members of the UK's Health and Social Care Committee, which is trying to see how the 3-year feud can be resolved, according to an update from PMLive.
Longtime observers will recall that Vertex $VRTX — which has had to fight a major blowback from single payers in Europe over the price it wants — has pulled out all the stops in its war with NICE, the watchdog on what the NHS spends on drugs. Leiden has gone so far as to criticize the prime minister, with little effect. NHS's John Stewart, meanwhile, has called out Vertex as an "extreme outlier" in its demands — which says a lot.
The reports out of London say that NICE is offering £500 million for Orkambi over 5 years, to rise to £1 billion over 10 years for all of Vertex's CF drugs — set to swell as new combos hit the market. Patients, meanwhile, have been clamoring for access as Vertex squares off with NICE, with some families even discussing a move to Scotland or Ireland to get the drug.
Vertex is known for taking controversial actions in guarding the blockbuster franchise in Europe. That includes dropping clinical trial sites for its big combo in France after complaining to the labs about its fruitless pricing negotiations with regulators.
---
Jeff Leiden. VERTEX
---
The best place to read
Endpoints News

? In your inbox.

Comprehensive daily news report for those who discover, develop, and market drugs. Join 47,200+ biopharma pros who read Endpoints News by email every day.

Free Subscription
---
---
---