Vi­su­al­ize: Just how much did biotech uni­corn Mod­er­na re­ly on im­mi­grants to build the staff?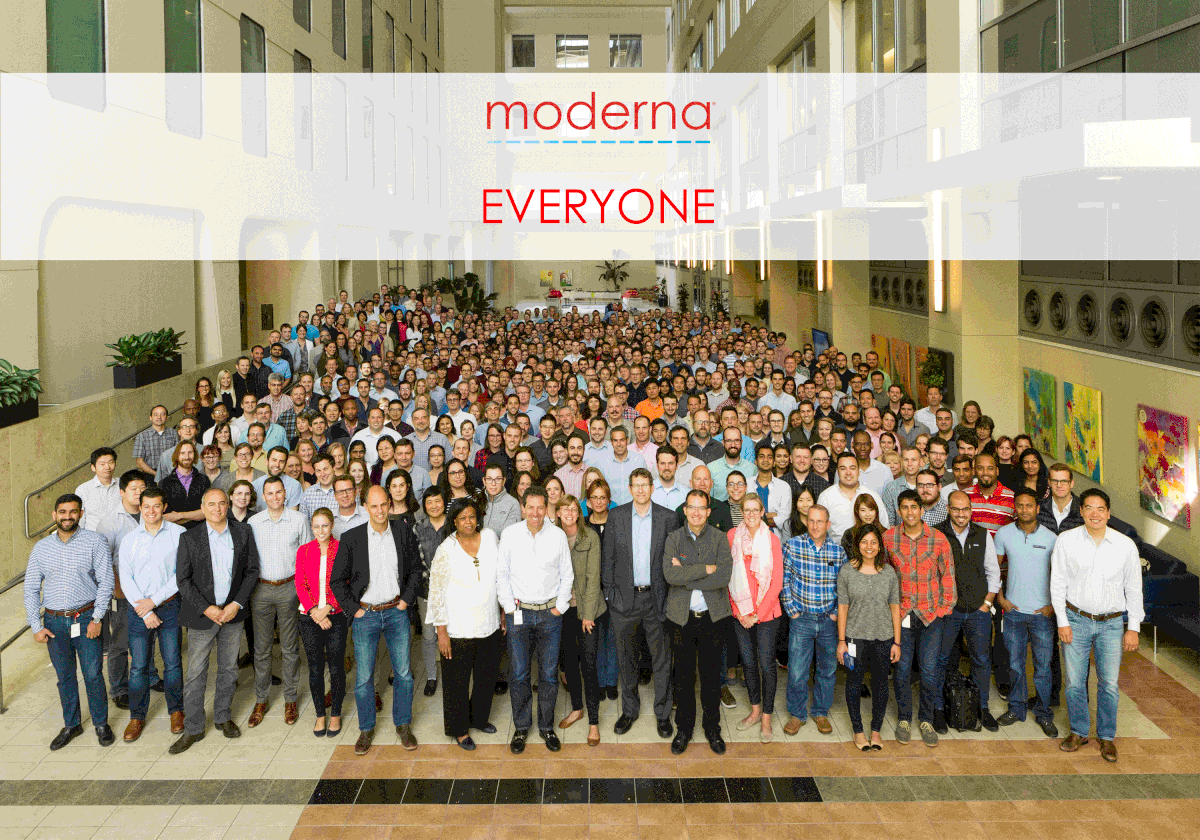 ---
Over the last few weeks we've been run­ning a slide show il­lus­trat­ing in stark­ly graph­ic tones just how im­por­tant im­mi­grants are to biotech­nol­o­gy. That is­sue, which has be­come in­creas­ing­ly con­tro­ver­sial as Pres­i­dent Don­ald Trump has sought to re­draw the rules gov­ern­ing im­mi­gra­tion, clear­ly struck a nerve at biotech uni­corn Mod­er­na. CEO Stéphane Ban­cel, a na­tive son of France, gath­ered with his big staff to il­lus­trate just how many staffers had a fam­i­ly tree root­ed in im­mi­gra­tion — or di­rect­ly con­nect­ed to it. Let's let the pic­tures do the talk­ing, be­low.
And for the full set of biotechs who have done this, you can check it out here.