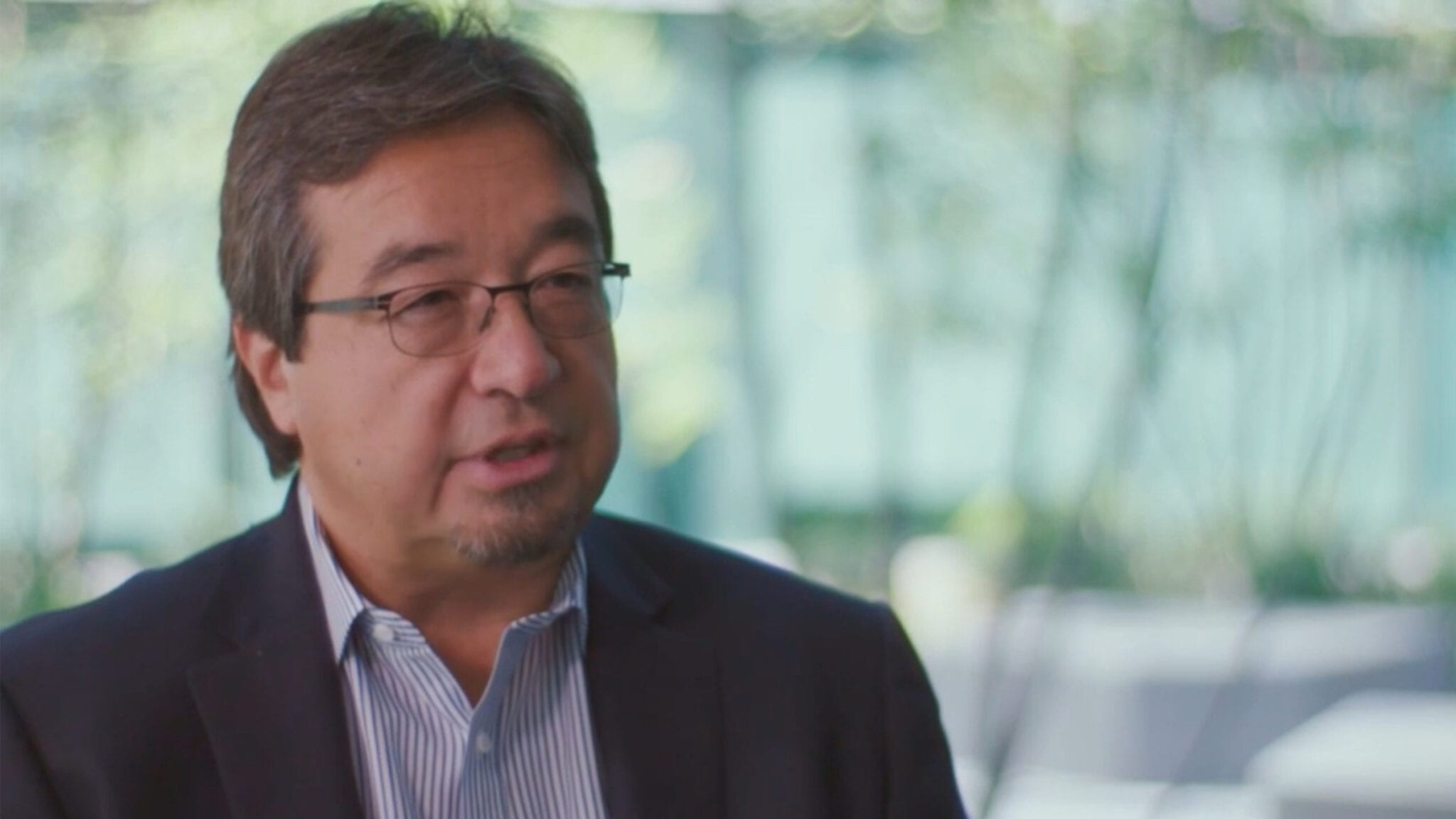 Al Sandrock (Biogen via YouTube)
Wav­ing off re­cent PhII flop, Bio­gen trum­pets ear­ly pos­i­tive Alzheimer's da­ta for an­ti-tau an­ti­sense
Even as Bio­gen ex­ecs scram­bled to de­fend Aduhelm and paint a rosy fu­ture the drug promis­es to un­leash, R&D chief Al San­drock re­as­sured an­a­lysts dur­ing a re­cent earn­ings call that his team had more Alzheimer's tricks.
In par­tic­u­lar, he em­pha­sized his be­lief in tau as a po­ten­tial tar­get — even though go­suranemab, the lead an­ti-tau an­ti­body, had just failed a Phase II study.
"Where­as we have dis­con­tin­ued the BI­IB092 pro­gram, we are con­tin­u­ing the de­vel­op­ment of BI­IB080, our an­ti­sense oligonu­cleotide, which aims to re­duce the pro­duc­tion of all forms of tau both in­tra and ex­tra­cel­lu­lar," he said.
Now, the drug has de­cent ini­tial re­sults to re­port, al­beit on a bio­mark­er that's yet to be con­clu­sive­ly linked to cog­ni­tive ben­e­fit.
In a Phase Ib place­bo-con­trolled study de­signed to test mul­ti­ple as­cend­ing dos­es, Bio­gen said BI­IB080 (al­so known as IO­N­IS-MAP­TRx) met the pri­ma­ry ob­jec­tive of safe­ty and tol­er­a­bil­i­ty among pa­tients with mild Alzheimer's dis­ease.
Fur­ther­more, in­ves­ti­ga­tors ob­served dose-de­pen­dent de­creas­es in the con­cen­tra­tion of tau in the cere­brospinal flu­id over the three-month treat­ment pe­ri­od, which per­sist­ed dur­ing the six-month post-treat­ment fol­lowup.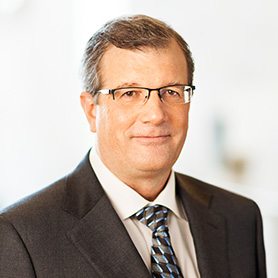 Frank Ben­nett
In pa­tients re­ceiv­ing BI­IB080, there were dose-de­pen­dent de­creas­es in the con­cen­tra­tion of to­tal-tau in CSF eight weeks post-last dose (Day 141) with a mean per­cent­age re­duc­tion of 30 per­cent, 40 per­cent and 49 per­cent in the low, medi­um and high dose groups treat­ed every four-weeks, re­spec­tive­ly, and 42 per­cent in the group treat­ed every 12 weeks.
In to­tal, 46 pa­tients re­ceived the full reg­i­men, al­though three with­drew be­fore the post-treat­ment pe­ri­od was up.
Al­though tau has wide­ly been con­sid­ered the next most promis­ing tar­get af­ter be­ta amy­loid, no drug­mak­er has been able to prove it as such in clin­i­cal tri­als. On the con­trary, oth­er Big Phar­ma play­ers have con­ced­ed fail­ures and scrapped pro­grams.
Bio­gen, though, was clear­ly will­ing to take an­oth­er gam­ble, sign­ing on to Io­n­is' ef­fort as ear­ly as 2017 and pay­ing $45 mil­lion in cash two years lat­er to out­right li­cense BI­IB080.
And as the com­pa­ny has learned with Aduhelm, the FDA is more than will­ing to ap­prove an Alzheimer's drug based on a bio­mark­er, no mat­ter how con­tro­ver­sial, on a hodge­podge of mixed clin­i­cal ev­i­dence. The amy­loid prece­dent, which reg­u­la­tors have sig­naled could ap­ply to oth­er de­vel­op­ers, could well have im­pli­ca­tions for tau too.
Frank Ben­nett, Io­n­is' CSO and fran­chise leader for neu­ro­log­i­cal pro­grams, went as far as to bet on tau as a "root cause" of Alzheimer's.
"Bio­gen is en­cour­aged by the re­sults of this tri­al, and we look for­ward to our con­tin­ued re­search in fu­ture clin­i­cal stud­ies with this promis­ing in­ves­ti­ga­tion­al as­set," San­drock said in a state­ment.