We de­stroyed near­ly 8,000 packs of ex­pired Orkam­bi stock last year, Ver­tex tells UK MPs
To the hor­ror of UK cys­tic fi­bro­sis pa­tients, a Ver­tex ex­ec­u­tive dis­closed on Wednes­day that last year close to 8,000 packs (each con­tain­ing a 28-day sup­ply) of Orkam­bi were de­stroyed af­ter cross­ing their ex­piry date. The US drug­mak­er has been locked in ne­go­ti­a­tion with NICE, which has re­fused to al­low the drug in to Eng­land's Na­tion­al Health Ser­vice un­til Ver­tex of­fers it a dis­count on the treat­ment's price tag that would com­pel the agency to look fa­vor­ably up­on its cost-ef­fec­tive­ness.
In a stand­off with UK par­lia­ment ear­li­er this month, Ver­tex chief Jeff Lei­den stood his ground, de­spite be­ing chas­tised by a pletho­ra of MPs for Ver­tex's pric­ing strat­e­gy, busi­ness mod­el and ethics.
"The prob­lem is we've been paint­ed as I think not be­ing will­ing to take the of­fer, the 90% dis­count that Eng­land has made to us. I would ac­tu­al­ly say it dif­fer­ent­ly. We can­not take that of­fer. Not that we won't take it; we can't," he said, em­pha­siz­ing Ver­tex's 'ex­tra­or­di­nary' in­vest­ment in CF R&D — and the promise of its cur­rent and fu­ture med­i­cines.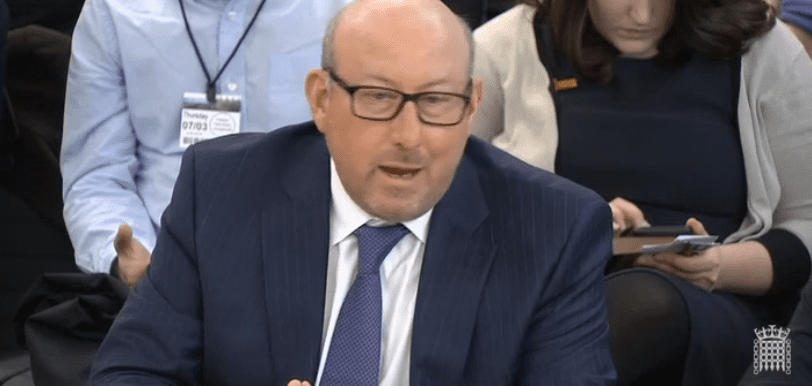 Im­age: Jeff Lei­den tes­ti­fy­ing in the Com­mons.
Last year, Ver­tex $VRTX raked in $1.26 bil­lion in net Orkam­bi rev­enue.
As part of the pro­ceed­ings, the Com­mons health and so­cial care com­mit­tee chair Sarah Wol­las­ton asked Ver­tex ex­ec­u­tives how much Orkam­bi stock had gone out of date over the past year.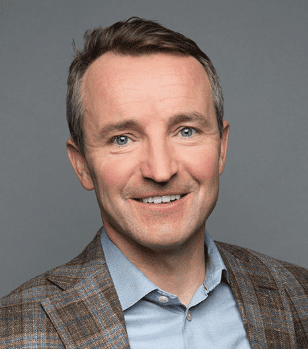 Stu­art Ar­buck­le
"I do not be­lieve that we have had any stock go out of date and be de­stroyed…we do not pack­age it up un­til we are due to be sell­ing it," Ver­tex chief com­mer­cial of­fi­cer Stu­art Ar­buck­le re­spond­ed. "I would be sur­prised if it was very much."
On Wednes­day, in a let­ter to the com­mit­tee Ver­tex said 7,880 packs of Orkam­bi man­u­fac­tured in 2015 and 2016 to sup­ply 13 coun­tries — in­clud­ing the UK — ex­ceed­ed their best be­fore date and were ac­cord­ing­ly dis­card­ed.
Thou­sands of cys­tic fi­bro­sis pa­tients across the UK are still wait­ing for Orkam­bi to be­come avail­able on the NHS. To know that 7,880 packs of the drug were de­stroyed due to go­ing out of date is a dis­grace. https://t.co/qDIMI­AyQ1s

— Sharon Hodg­son MP (@Sharon­Hodg­son­MP) March 27, 2019
"More than 80,000 packs of Orkam­bi have been dis­trib­uted for com­mer­cial sale in the EU since li­cens­ing in 2015, and more than 11,000 packs of Orkam­bi have been sup­plied free of charge…to ap­prox­i­mate­ly 600 pa­tients in Eng­land," Ver­tex said in the state­ment.
NICE, along with NHS Eng­land, met with Ver­tex last week and agreed to con­tin­ue dis­cus­sions, a NICE spokesper­son told End­points News.
"It is un­eth­i­cal and un­law­ful to sup­ply ex­pired prod­ucts to pa­tients, and we will not do so ir­re­spec­tive of the ac­cess sit­u­a­tion in a giv­en coun­try. We re­main com­mit­ted to work­ing with NHS Eng­land and NICE to reach an ac­cess agree­ment and are con­fi­dent that we will be able to sup­ply ap­proved prod­uct to all el­i­gi­ble Eng­lish pa­tients with­in a few weeks should the gov­ern­ment de­cide to pro­vide ac­cess to our med­i­cines. In the mean­time, we will con­tin­ue to pro­vide free med­i­cines to the sick­est CF pa­tients in Eng­land," a Ver­tex spokesper­son said in an emailed state­ment on Thurs­day.
The UK has more than 10,400 cys­tic fi­bro­sis pa­tients – the largest CF pop­u­la­tion out­side the US – and rough­ly half the pa­tients car­ry the ge­net­ic mu­ta­tion that could ben­e­fit from Orkam­bi, ac­cord­ing the Cys­tic Fi­bro­sis Foun­da­tion.
"It's heart­break­ing that pack­ets of life­sav­ing drugs have been thrown away be­cause they're out of date – what a des­per­ate waste. Thou­sands of peo­ple have suf­fered while these drugs have been sit­ting on the shelf. It is vi­tal the talks that have start­ed de­liv­er a re­al re­sult now. All par­ties in­volved must reach a deal im­me­di­ate­ly so that we can put an end to any fur­ther un­nec­es­sary death and de­te­ri­o­ra­tion," a spokesper­son told End­points News.