To the horror of UK cystic fibrosis patients, a Vertex executive disclosed on Wednesday that last year close to 8,000 packs (each containing a 28-day supply) of Orkambi were destroyed after crossing their expiry date. The US drugmaker has been locked in negotiation with NICE, which has refused to allow the drug in to England's National Health Service until Vertex offers it a discount on the treatment's price tag that would compel the agency to look favorably upon its cost-effectiveness.
In a standoff with UK parliament earlier this month, Vertex chief Jeff Leiden stood his ground, despite being chastised by a plethora of MPs for Vertex's pricing strategy, business model and ethics.
"The problem is we've been painted as I think not being willing to take the offer, the 90% discount that England has made to us. I would actually say it differently. We cannot take that offer. Not that we won't take it; we can't," he said, emphasizing Vertex's 'extraordinary' investment in CF R&D — and the promise of its current and future medicines.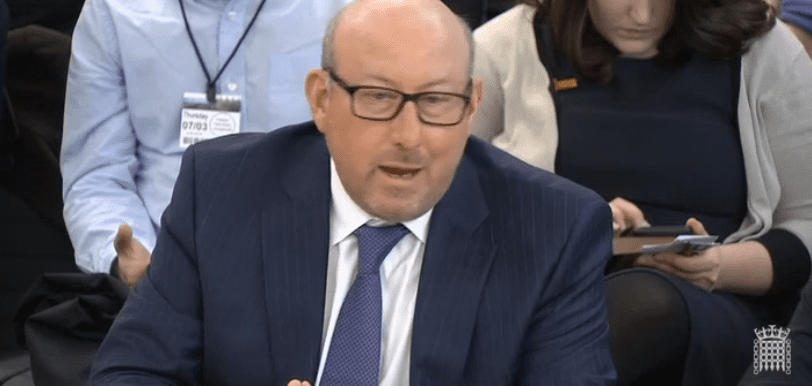 Image: Jeff Leiden testifying in the Commons.
Last year, Vertex $VRTX raked in $1.26 billion in net Orkambi revenue.
As part of the proceedings, the Commons health and social care committee chair Sarah Wollaston asked Vertex executives how much Orkambi stock had gone out of date over the past year.
"I do not believe that we have had any stock go out of date and be destroyed…we do not package it up until we are due to be selling it," Vertex chief commercial officer Stuart Arbuckle responded. "I would be surprised if it was very much."
On Wednesday, in a letter to the committee Vertex said 7,880 packs of Orkambi manufactured in 2015 and 2016 to supply 13 countries — including the UK — exceeded their best before date and were accordingly discarded.
Thousands of cystic fibrosis patients across the UK are still waiting for Orkambi to become available on the NHS. To know that 7,880 packs of the drug were destroyed due to going out of date is a disgrace. https://t.co/qDIMIAyQ1s

— Sharon Hodgson MP (@SharonHodgsonMP) March 27, 2019
"More than 80,000 packs of Orkambi have been distributed for commercial sale in the EU since licensing in 2015, and more than 11,000 packs of Orkambi have been supplied free of charge…to approximately 600 patients in England," Vertex said in the statement.
NICE, along with NHS England, met with Vertex last week and agreed to continue discussions, a NICE spokesperson told Endpoints News.
"It is unethical and unlawful to supply expired products to patients, and we will not do so irrespective of the access situation in a given country. We remain committed to working with NHS England and NICE to reach an access agreement and are confident that we will be able to supply approved product to all eligible English patients within a few weeks should the government decide to provide access to our medicines. In the meantime, we will continue to provide free medicines to the sickest CF patients in England," a Vertex spokesperson said in an emailed statement on Thursday.
The UK has more than 10,400 cystic fibrosis patients – the largest CF population outside the US – and roughly half the patients carry the genetic mutation that could benefit from Orkambi, according the Cystic Fibrosis Foundation.
"It's heartbreaking that packets of lifesaving drugs have been thrown away because they're out of date – what a desperate waste. Thousands of people have suffered while these drugs have been sitting on the shelf. It is vital the talks that have started deliver a real result now. All parties involved must reach a deal immediately so that we can put an end to any further unnecessary death and deterioration," a spokesperson told Endpoints News.
---
The best place to read
Endpoints News

? In your inbox.

Comprehensive daily news report for those who discover, develop, and market drugs. Join 47,300+ biopharma pros who read Endpoints News by email every day.

Free Subscription
---
---
---