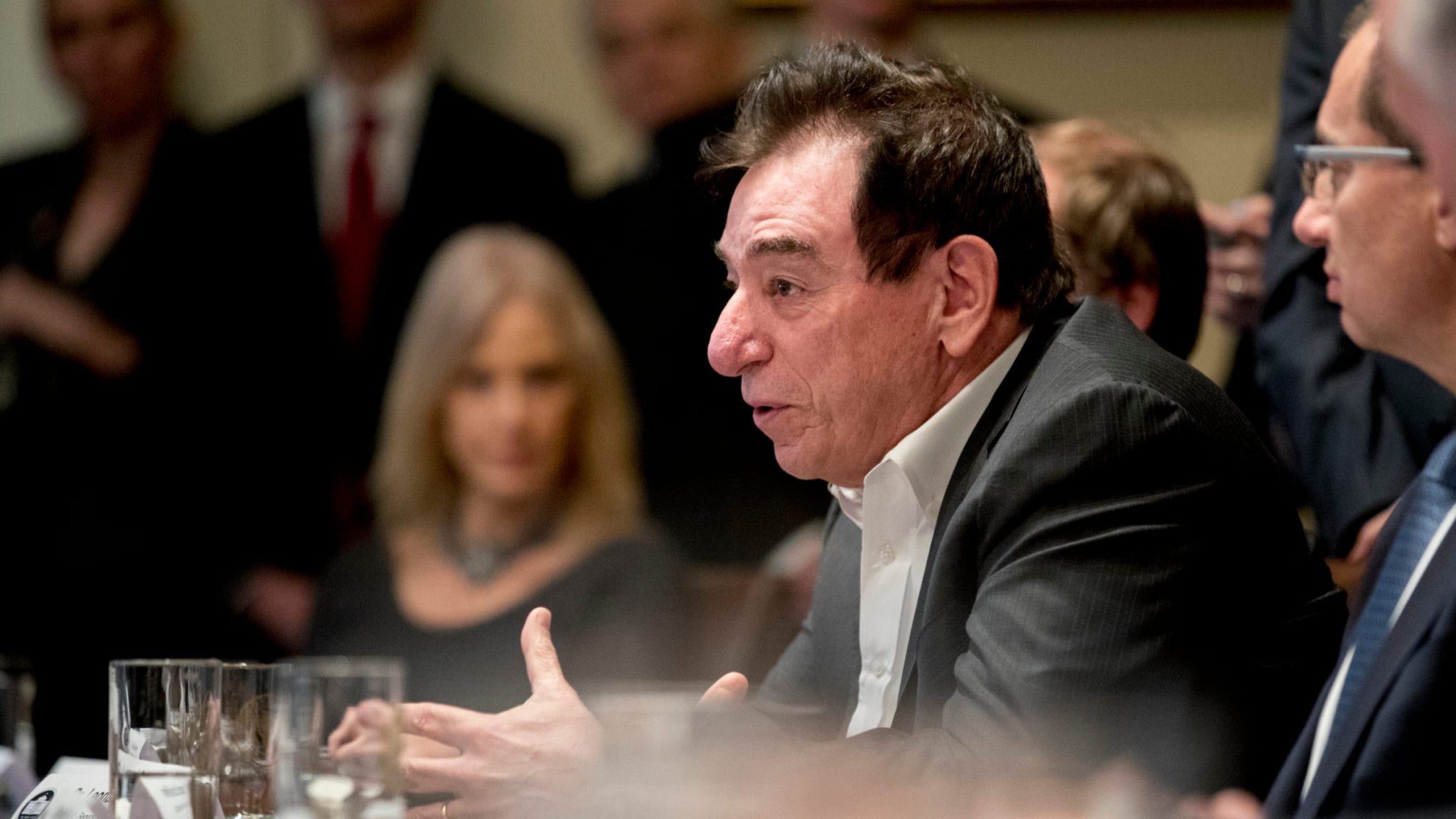 Len Schleifer, Regeneron CEO (Andrew Harnik/AP Images)
With 7 PD-(L)1s on the mar­ket, price com­pe­ti­tion has­n't been a fac­tor. Will Re­gen­eron be the first to ask for less?
In what seems like a coun­ter­in­tu­itive strat­e­gy, sev­en drugs have piled in the an­ti-PD-(L)1 mar­ket so far, all at rough­ly the same list price. With no price com­pe­ti­tion to speak of, how do al­so-rans like Re­gen­eron and Sanofi's Lib­tayo dif­fer­en­ti­ate them­selves? Maybe try dis­count­ing, a top an­a­lyst mus­es.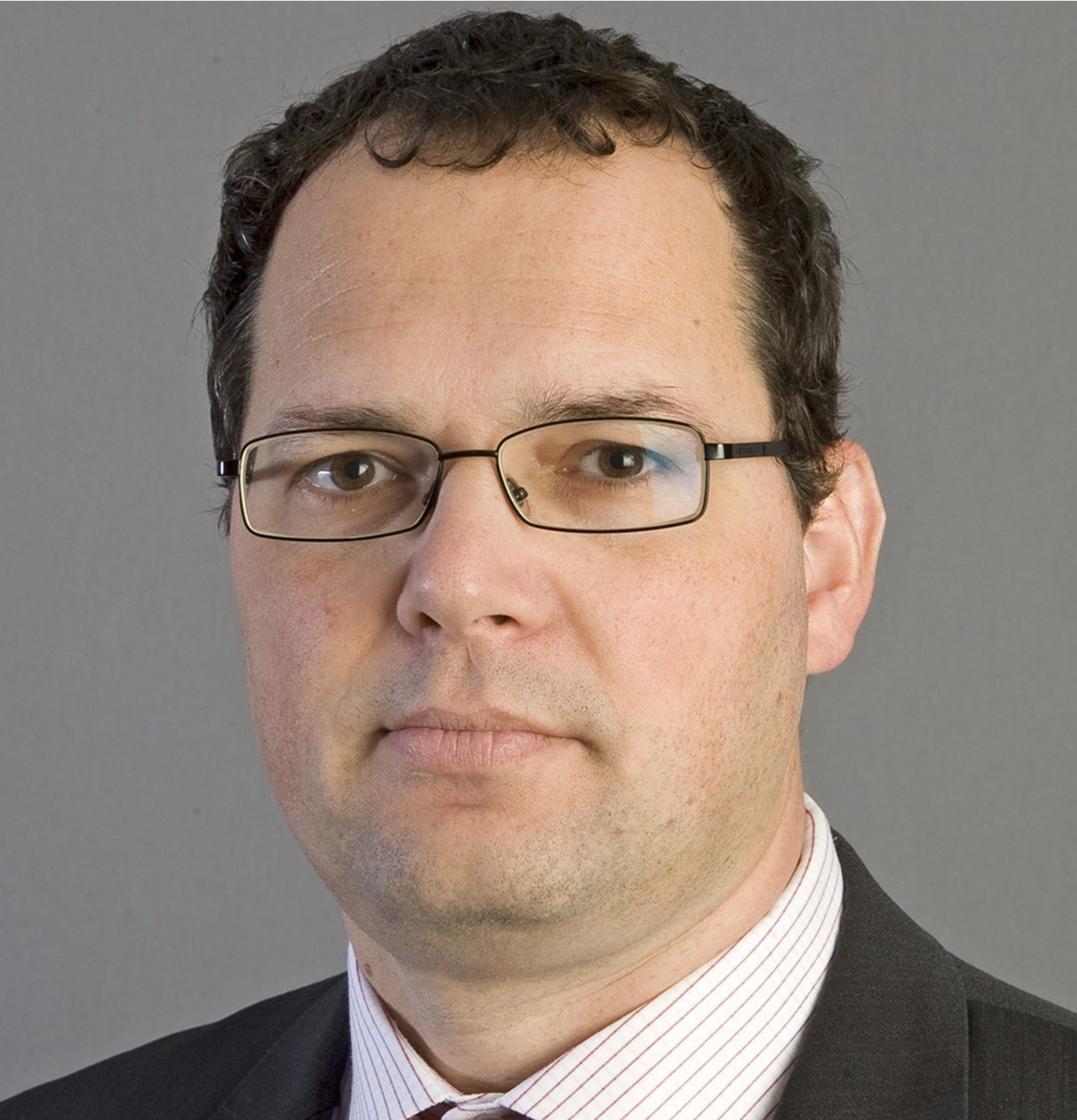 Ron­ny Gal
In an open let­ter to Re­gen­eron CEO Len Schleifer, Bern­stein an­a­lyst Ron­ny Gal asked the New York drug­mak­er to be the first to dis­count its part­nered Lib­tayo as more com­peti­tors pile in­to the field with no mean­ing­ful price com­pe­ti­tion.
On Thurs­day, Glax­o­SmithK­line's Jem­per­li be­came the sev­enth PD-1 on the US mar­ket, join­ing best­selling Keytru­da from Mer­ck, Lib­tayo, and drugs from Bris­tol My­ers Squibb, As­traZeneca, Roche and Pfiz­er. The drug will come at a list price of $10,000 per 500 mg vial with an es­ti­mat­ed month­ly cost of around $15,000 — about on par with the rest of the in­dus­try.
In his let­ter, Gal ar­gued that price com­pe­ti­tion has not fa­vored in­no­va­tion in on­col­o­gy, and on­col­o­gists have usu­al­ly leaned to­ward more ex­pen­sive drugs giv­en their own fi­nan­cial in­cen­tives. But with at­ti­tudes around pric­ing chang­ing, Re­gen­eron could have an op­por­tu­ni­ty to un­der­cut its com­peti­tors and snag a big share of the mar­ket be­fore more com­peti­tors en­ter the field and in­evitably take the dis­count route. Ad­dress­ing Schleifer, Gal writes:
While some of your peers may not be too hap­py with your strat­e­gy at first, you will be do­ing the in­dus­try a fa­vor. The strongest ar­gu­ment in fa­vor of gov­ern­ment in­ter­ven­tion in drug pric­ing is that mar­ket forces are fail­ing. There are now six ap­proved PD-1s [sev­en with Jem­per­li], none have done a head-to-head tri­al, and they are all rais­ing prices every year. The best thing you can do for the in­dus­try is to demon­strate that mar­ket forces work. This is an op­por­tu­ni­ty for Re­gen­eron to tru­ly lead in phar­ma as the com­pa­ny has his­tor­i­cal­ly led biotech.
If Re­gen­eron fol­lows that ad­vice, Gal cal­cu­lates, it could se­cure an ad­di­tion­al 10% mar­ket share across some of the big­ger in­di­ca­tions, in­clud­ing non-small cell lung can­cer, re­nal cell car­ci­no­ma and melanoma. Add that up and it could spell $2 bil­lion in sales per year for Lib­tayo. Mean­while, Re­gen­eron could still ask top-dol­lar for drugs used in com­bi­na­tion with the an­ti PD-1.
Choos­ing to dis­count now will mat­ter if the PD-1 mar­ket does in­deed add more com­peti­tors in the com­ing years with can­di­dates from Eli Lil­ly, No­var­tis and Co­herus all pur­su­ing ap­provals. Jem­per­li's ac­cel­er­at­ed nod shows that oth­er drug­mak­ers are al­so plan­ning to charge a pre­mi­um for their drugs, but the like­li­hood is high, Gal writes, that one of those lat­er en­tries in­to the race will fig­ure out that a dis­count­ing pro­gram will go a long way to­ward dif­fer­en­ti­at­ing them­selves.