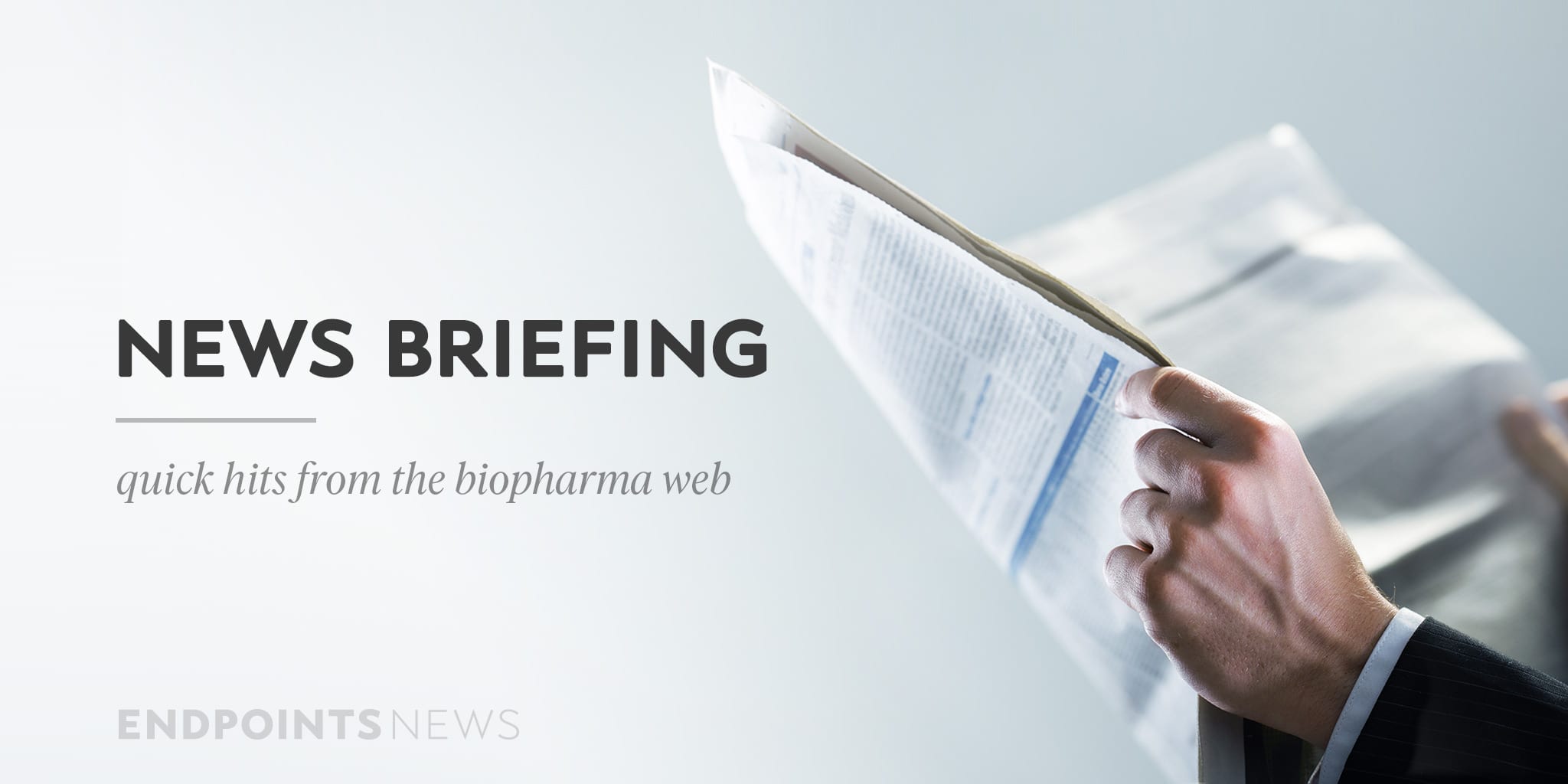 With TransCode go­ing pub­lic, in­dus­try sur­pass­es $10B IPO mark; Galect­in's in­hibitor shows PhIb suc­cess in can­cer treat­ment
TransCode Ther­a­peu­tics has priced its IPO at $4 a share, and while that num­ber might be on the small­er end of IPOs this year, it sig­ni­fies the pass­ing of the $10 bil­lion mark for the in­dus­try.
With $10 bil­lion raised in pub­lic of­fer­ings so far this year, the biotech mar­ket is well on track to sur­pass its record to­tals for last year. (For more on biotech's red-hot IPO space, book­mark our track­er here.)
TransCode will be trad­ing un­der the tick­er $RNAZ. The com­pa­ny will of­fer 6.25 mil­lion shares at $4 apiece, good for a mar­ket val­ue of $54 mil­lion. It's al­so a very dis­ap­point­ing re­sult as TransCode planned to of­fer 2.8 mil­lion shares at be­tween $8 and $10 a share.
TTX-MC138, the com­pa­ny's lead RNA-based can­di­date, is fo­cused on treat­ing metasta­t­ic can­cer. An an­tic­i­pat­ed study will as­sess de­liv­ery to metasta­t­ic tu­mor cells, en­gage­ment with the tar­get mi­croR­NA-10b and in­hi­bi­tion of the miR10b tar­get, the press re­lease said.
Galectin's in­hibitor shows PhIb suc­cess in can­cer treat­ment
A Phase Ib tri­al of the com­bi­na­tion im­munother­a­py treat­ment of be­lapectin and Keytru­da showed a can­cer con­trol rate of 56% in melanoma and 40% in head and neck can­cer, Galectin an­nounced Fri­day.
The study con­sist­ed of nine melanoma pa­tients and five with head and neck squa­mous cell car­ci­no­ma. Pa­tients were treat­ed heav­i­ly with chemother­a­py, im­munother­a­py and surgery and ra­di­a­tion be­fore the tri­al, Galectin said.
"Pa­tients in this ex­ten­sion co­hort had a sig­nif­i­cant­ly high­er tu­mor bur­den when en­rolled as com­pared to the ini­tial study, and I view these re­sults as en­cour­ag­ing," Bren­dan Cur­ti, the prin­ci­pal in­ves­ti­ga­tor on the tri­al, said in the press re­lease.
It's a nice turn­around for be­lapectin af­ter the dr­gu missed its pri­ma­ry end­point a Phase IIb tri­al in pa­tients with NASH cir­rho­sis back in 2017.
Ben Car­son, a for­mer GOP pres­i­den­tial can­di­date, US HUD head and sur­geon, signed on with the com­pa­ny as a spe­cial con­sul­tant in April. The com­pa­ny said it will use him as a spokesper­son in an ef­fort to boost the com­pa­ny's pro­file.