Wob­bly Parex­el In­ter­na­tion­al snapped up for $5B in lat­est CRO buy­out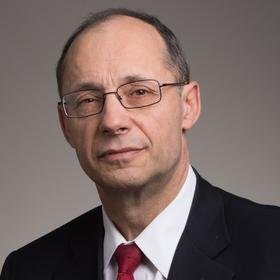 Josef von Re­ichen­bach, CEO, Parex­el
The big CRO shake­up con­tin­ues this morn­ing with news of Pam­plona Cap­i­tal's $5 bil­lion ac­qui­si­tion of Parex­el In­ter­na­tion­al, one of the biggest play­ers in the busi­ness.
Pam­plona said this morn­ing that it has forged a deal to ac­quire the con­tract re­search out­fit for $88.10 a share. That's 28% high­er than the price of Parex­el shares $PRXL on May 5, the day be­fore the first mar­ket ru­mors of a buy­out be­gan to cir­cu­late.
Parex­el shares surged 5% as the news hit Tues­day.
The deal fol­lows months of brew­ing dis­sat­is­fac­tion among Parex­el's in­vestors, who have been un­hap­py with the CRO's re­cent fi­nan­cial per­for­mance com­pared to its ri­vals. The com­pa­ny, which has 19,600 staffers world­wide, trig­gered a re­or­ga­ni­za­tion re­cent­ly as it sought to right the ship.
In a fil­ing with the SEC on May 4, the Waltham, MA-based com­pa­ny out­lined plans to slash up to 1,200 jobs — far more than the 400 job cuts that had been in the works. And some have tar­get­ed man­age­ment with their cri­tiques, in­di­cat­ing that some big changes could still be ahead at the CRO.
There's noth­ing new about a CRO buy­out, though. The in­dus­try has been con­sol­i­dat­ing for years now with the help of bil­lions of pri­vate eq­ui­ty dol­lars. INC and in­Ven­tiv an­nounced a ma­jor merg­er re­cent­ly while AM­RI was bought out by The Car­lyle Group and GT­CR ear­li­er this month.
Parex­el CEO Josef von Rick­en­bach had this to say:
Parex­el ben­e­fits from a strong op­er­at­ing foun­da­tion with ex­per­tise and re­sources to sup­port our clients in their clin­i­cal tri­als around the world. How­ev­er, as our re­sults over the past year show, the mar­ket for bio­phar­ma­ceu­ti­cal ser­vices is evolv­ing. We be­lieve the more flex­i­ble cor­po­rate struc­ture af­ford­ed by this trans­ac­tion will bet­ter po­si­tion us to ad­vance Parex­el's strat­e­gy in light of these re­al­i­ties and to shape the Com­pa­ny to best cap­i­tal­ize on our ex­cit­ing mar­ket op­por­tu­ni­ties.