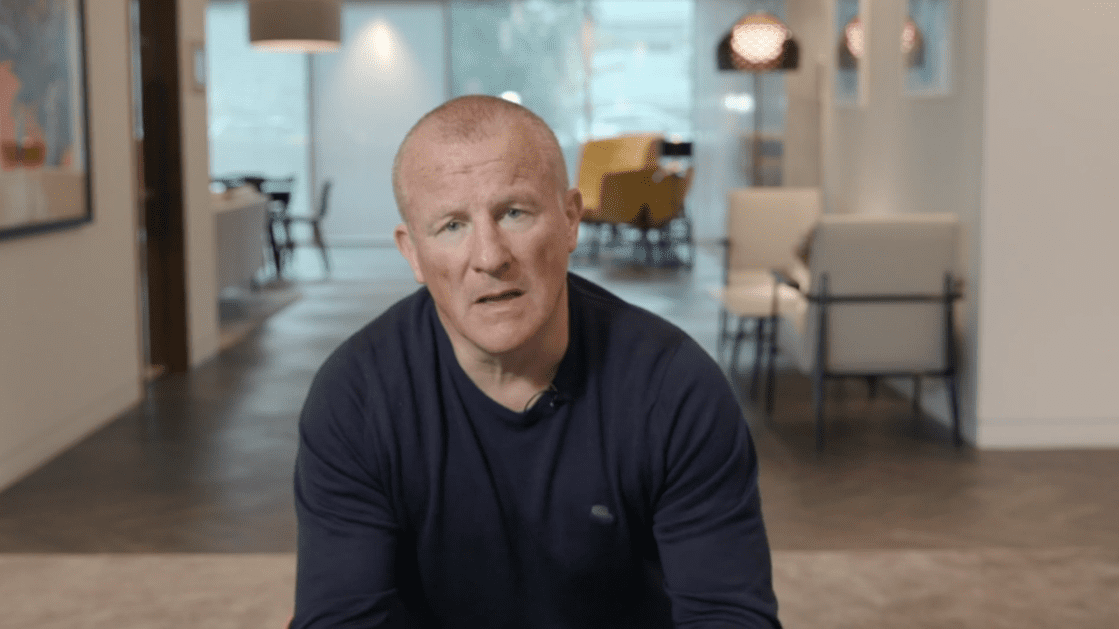 Wood­ford's em­bat­tled in­vestors en­dure an­oth­er blow as £550M deal to sell-off biotech hold­ings fal­ters
Neil Wood­ford's flag­ship fund is in the process of liq­ui­da­tion — and of­fload­ing the now shunned vet­er­an stock pick­er's non-liq­uid hold­ings is prov­ing a bru­tal task.
In­vestors in the fund have re­port­ed­ly suf­fered yet an­oth­er set­back af­ter a £550 mil­lion deal to res­cue a port­fo­lio of his non-liq­uid stakes in biotech star­tups col­lapsed, which could cul­mi­nate in a fire sale of the hold­ings.
The im­plo­sion of Wood­ford's fund and his rep­u­ta­tion as one of the UK's shrewdest stock pick­ers oc­curred last year, fol­low­ing a pro­tract­ed pe­ri­od of with­drawals and a sub­se­quent sus­pen­sion that left swathes of in­vestor cash trapped.
Af­ter 26 years at In­vesco, Wood­ford launched his cor­ner­stone eq­ui­ty in­come fund in 2014, rais­ing bil­lions to in­vest in the life sci­ences. But some of his bets — such as Prothena, Cir­cas­sia and North­west Bio turned sour, and those wrin­kles cul­mi­nat­ed in a long pe­ri­od of weak re­turns. Wood­ford orig­i­nal­ly an­chored his rep­u­ta­tion as a blue-chip in­vestor in com­pa­nies like GSK, but rat­tled by Gilead's HIV prowess, he elect­ed to part ways with the British drug­mak­er in 2017 in a lengthy blog post en­ti­tled "Glax­it."
In March, the vet­er­an was chid­ing his crit­ics for steer­ing in­vestors away and sul­ly­ing his rep­u­ta­tion, in an at­tempt to sti­fle the blood­let­ting in his Wood­ford Eq­ui­ty In­come Fund. In an in­ter­view with the Fi­nan­cial Times, Wood­ford said the rate of with­drawals from the fund put him at risk of be­ing "out of busi­ness in about two-and-a-half years."
As the trust in Wood­ford's bets waned (the size of the fund shrank from £10.2 bil­lion to £3.7 bil­lion in two years), he at­tempt­ed to shack­le his in­vestors by sus­pend­ing their abil­i­ty to re­deem any liq­uid­i­ty from the fund. Adding fu­el to the fire, Wood­ford re­fused to waive his £100,000-a-day in­vest­ment man­age­ment fee for the cor­ner­stone fund, de­spite out­rage from the UK's Fi­nan­cial Con­duct Au­thor­i­ty, and the chair of the Trea­sury se­lect com­mit­tee.
The saga lin­gered on when in Ju­ly Link Fund So­lu­tions (the of­fi­cial hold­er of the Wood­ford Eq­ui­ty In­come Fund) said in­vestors would be thwart­ed from re­demp­tions, sales or oth­er trans­ac­tions for an ad­di­tion­al 28 days. In the first days of sus­pen­sion, Wood­ford's team sold at least £300 mil­lion in as­sets in an at­tempt to shift away from pri­vate com­pa­nies to­ward more liq­uid stocks. By Oc­to­ber, the dis­graced Wood­ford was fired and it was de­cid­ed that his flag­ship Eq­ui­ty In­come Fund would be wound up. "This was Link's de­ci­sion and one I can­not ac­cept, nor be­lieve is in the long-term in­ter­ests [of in­vestors]," he told Reuters.
Late last month, Eq­ui­ty In­come in­vestors re­ceived their first pay­out, worth be­tween 48 pence and 58 pence for a pound, fol­low­ing the sale of the list­ed por­tion of the port­fo­lio by Black­Rock. Now, as the liq­ui­da­tion process drags on — get­ting rid of the fund's non-liq­uid funds — rough­ly 26% of the hold­ings — is prov­ing hard­er than an­tic­i­pat­ed.
A deal with a bou­tique life sci­ences-fo­cused in­vest­ment bank WG Part­ners to as­sem­ble a group of in­vestors to pur­chase that biotech port­fo­lio (which in­cludes stakes in biotech com­pa­nies such as Ox­ford Nanopore and Im­muno­core) has fall­en apart.
A spokesper­son for Link sug­gest­ed that it was not in the best in­ter­est of in­vestors to pro­vide a run­ning com­men­tary of the sales process.
"It is in the best in­ter­ests of all in­vestors for the Fund to be wound up on the ba­sis of an 'or­der­ly re­al­iza­tion' of the Fund's as­sets, which in­volves the sale of the Fund's as­sets over a rea­son­able pe­ri­od of time."
End­points News has al­so con­tact­ed WG Part­ners for com­ment.