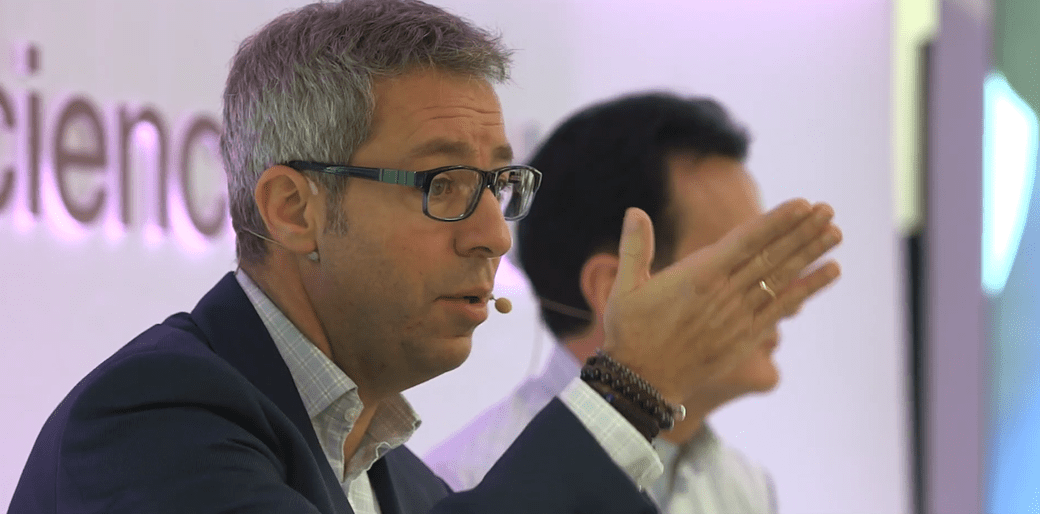 Mene Pangalos, AstraZeneca R&D chief (AstraZeneca via YouTube)
A day af­ter Mod­er­na vac­cine re­sults, ru­mors swirl of pend­ing As­traZeneca da­ta
A day af­ter Mod­er­na and the NIH pub­lished much-an­tic­i­pat­ed da­ta from their Phase I Covid-19 vac­cine tri­al, at­ten­tion is turn­ing to As­traZeneca which, ac­cord­ing to a UK re­port, is ex­pect­ed to pub­lish its own ear­ly da­ta to­mor­row.
ITV's Robert Pe­ston re­port­ed that As­traZeneca will pub­lish the Phase I da­ta in The Lancet.
As­traZeneca and Mod­er­na rep­re­sent the two most am­bi­tious Covid-19 vac­cine ef­forts, hav­ing set the quick­est time­lines for ap­proval (though they were re­cent­ly joined in that re­gard by the Pfiz­er-BioN­Tech part­ner­ship) and some of the lofti­est goals in to­tal dos­es. Yet there is even less known about As­traZeneca's vac­cine's ef­fect on hu­mans than there was about Mod­er­na's be­fore yes­ter­day. Al­though, in a con­tro­ver­sial move, Mod­er­na re­leased some sta­tis­tics from its Phase I in May, As­traZeneca has yet to say any­thing about what it saw in its Phase I tri­al — a move con­sis­tent with the sci­en­tif­ic con­ven­tion to with­hold da­ta un­til it can be pub­lished in a peer-re­viewed jour­nal.
In­stead, so far what the world knows about the ef­fects of a vac­cine that the US, EU, UK and a sig­nif­i­cant por­tion of the de­vel­op­ing world have signed agree­ments for — bil­lions of dol­lars for bil­lions of dos­es — can be re­duced to a pri­ma­ry study and the com­ments so far from sci­en­tists at Ox­ford Uni­ver­si­ty, where the vac­cine was first de­vel­oped, and com­pa­ny ex­ec­u­tives.
Those sci­en­tists and ex­ec­u­tives have been lay­ing the case, most re­cent­ly in a lengthy Bloomberg fea­ture re­leased to­day, that when it comes to their vac­cine, peo­ple should fo­cus on the T cell re­sponse rather than an­ti­bod­ies. Al­though vac­cines work both by elic­it­ing both a T cell re­sponse and neu­tral­iz­ing an­ti­bod­ies from B cells, in­ves­ti­ga­tors gen­er­al­ly fo­cus on an­ti­bod­ies, in part be­cause they are eas­i­er to mea­sure. Mod­er­na called its Phase I a suc­cess in part be­cause tri­al sub­jects made more neu­tral­iz­ing an­ti­bod­ies than pa­tients who had been in­fect­ed with the virus.
Re­cent com­ments from As­traZeneca ap­pear de­signed to low­er any ex­pec­ta­tions that they would show sim­i­lar re­sults. "Neu­tral­iz­ing an­ti­bod­ies is one of the things you'll look at," As­traZeneca R&D chief Mene Pan­ga­los told Bloomberg, "but the T-cell re­sponse is go­ing to be im­por­tant."
Pe­ston cit­ed an un­named source who told him, "Every­body is fo­cused on an­ti­bod­ies but there is a grow­ing body of ev­i­dence sug­gest­ing that the T cells' re­sponse is im­por­tant in the de­fence against coro­n­avirus."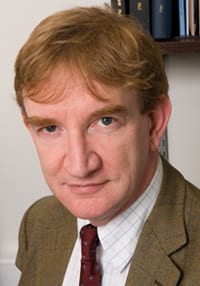 Adri­an Hill
Talk of As­traZeneca and an­ti­bod­ies be­gan af­ter ear­ly crit­ics point­ed out that the an­i­mal da­ta sup­port­ing As­traZeneca's Phase I didn't find high lev­els of an­ti­bod­ies. In that pri­mate study, con­duct­ed at NI­AID's Rocky Moun­tain Lab­o­ra­to­ries in Mon­tana, in­ves­ti­ga­tors in­oc­u­lat­ed six rhe­sus mon­keys with the ex­per­i­men­tal vac­cine and ex­posed them to high dos­es of SARS-CoV-2 28 days lat­er. The mon­keys showed no signs of pneu­mo­nia or dis­ease, a re­sult that Adri­an Hill, one of the two sci­en­tists who de­vel­oped the vac­cine, told Bloomberg "wasn't promis­ing — it was fan­tas­tic."
William Hasel­tine, a for­mer pro­fes­sor at Har­vard Med­ical School and HIV re­searcher, wrote in Forbes that the vac­cine like­ly wouldn't be pro­tec­tive be­cause the mon­keys didn't pro­duce high lev­els of an­ti­bod­ies. He raised the specter of peo­ple who were pro­tect­ed from de­vel­op­ing the dis­ease but still ca­pa­ble of spread­ing the in­fec­tion to oth­ers. As­traZeneca and Ox­ford sci­en­tists coun­tered that the vac­cine didn't need to pro­duce high lev­els of an­ti­bod­ies if it pro­duced a T cell re­sponse, and that it wasn't fair to com­pare mon­keys ex­posed to mas­sive dos­es of the virus to re­al world sce­nar­ios any­way.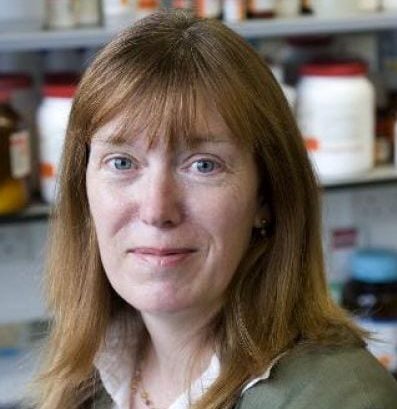 Sarah Gilbert
"No one knows how strong the im­mune re­sponse needs to be to achieve pro­tec­tion in peo­ple of any age," Sarah Gilbert, the prin­ci­pal Ox­ford sci­en­tist be­hind the vac­cine, told Bloomberg. "If we get a strong T-cell re­sponse, we don't need such a high neu­tral­iz­ing an­ti­body titre to achieve pro­tec­tion."
These ques­tions of just how pro­tec­tive vac­cines are, if they might in­oc­u­late some­one from dis­ease but still al­low them to spread the virus, and how long im­mu­ni­ty might last, will like­ly be de­bat­ed for months. But a much bet­ter test for the da­ta is com­ing. As­traZeneca has al­ready be­gun one Phase III tri­al in Brazil and will soon be­gin an­oth­er in the US. Mod­er­na will launch its Phase III on Ju­ly 27th. These stud­ies, con­duct­ed on tens of thou­sands of peo­ple, will ex­am­ine T cell re­sponse and an­ti­bod­ies but the more im­por­tant ques­tion will be sim­pler: Do peo­ple in­oc­u­lat­ed with the vac­cine be­come sick, or not?
For a look at all End­points News coro­n­avirus sto­ries, check out our spe­cial news chan­nel.