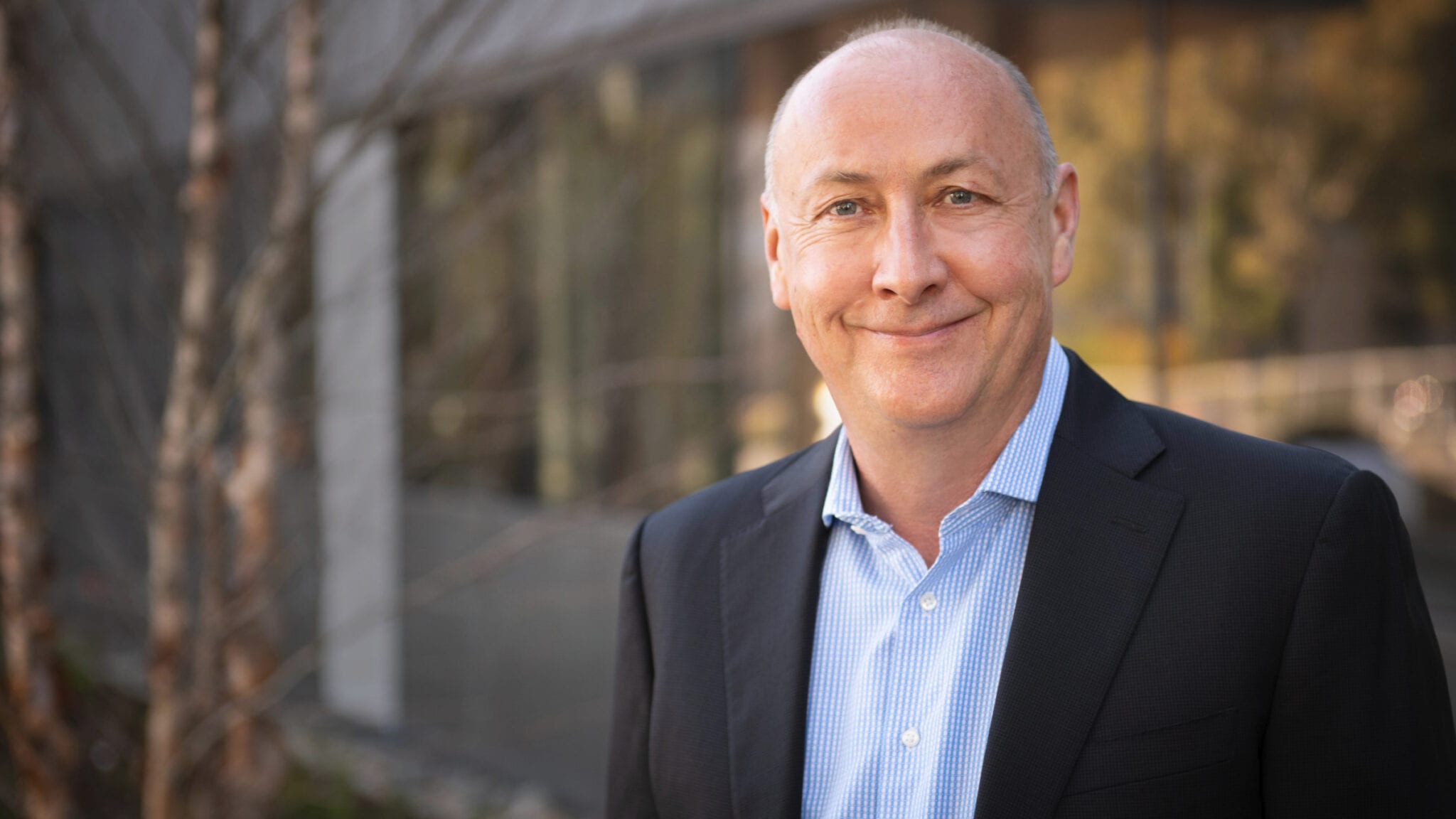 Craig Gibbs, Asher Biotherapeutics CEO (Asher)
A next-gen IL-2 chal­lenger bags a megaround with RA Cap­i­tal on board to ac­cel­er­ate 'mod­u­lar' drug plat­form
Crack­ing the IL-2 puz­zle box has been a point of con­tention in biotech for years as drug de­vel­op­ers look to beat a slate of se­ri­ous side ef­fects. An­oth­er play­er in that ef­fort has piqued the in­ter­est of in­vestors and is now flush with cash to take the next step in­to hu­man stud­ies.
Ash­er Bio­ther­a­peu­tics closed a $108 mil­lion Se­ries B led by Welling­ton Man­age­ment Com­pa­ny with biotech blue-chip­per RA Cap­i­tal al­so on board to ad­vance its lead "cis-tar­get­ed" IL-2 drug through the clin­ic with more from its "mod­u­lar" plat­form geared up for tri­als, the biotech said Wednes­day.
The round was al­so joined by new in­vestors Janus Hen­der­son In­vestors, Lo­gos Cap­i­tal, Mar­shall Wace and Alexan­dria Ven­ture In­vest­ments along with ex­ist­ing in­vestors Third Rock Ven­tures, In­vus, Box­er Cap­i­tal of Tavi­s­tock Group, Mis­sion Bio­Cap­i­tal, and oth­er undis­closed in­sti­tu­tion­al in­vestors.
The funds will be used to ad­vance Ash­er's lead drug, dubbed AB248, an en­gi­neered IL-2 tar­get­ing CD8+ ef­fec­tor T cells, through a proof-of-con­cept hu­man study while al­so ad­vanc­ing at least one oth­er pro­gram through IND-en­abling stud­ies. Ash­er's sales pitch is that its IL-2, en­gi­neered to ex­hib­it few­er dele­te­ri­ous side ef­fects while more ef­fec­tive­ly tar­get­ing sur­face tu­mor anti­gens, could prove a game chang­er in the race to de­vel­op a bet­ter cy­tokine.
Ash­er is re­ly­ing on a "mod­u­lar" de­sign pro­gram for its fol­low-on pipeline, us­ing com­mon fea­tures from its en­gi­neered cy­tokines across mul­ti­ple ther­a­peu­tic ar­eas, CEO Craig Gibbs told End­points News. Con­sid­er the next two drugs in Ash­er's pipeline: One is a STAT3 cy­tokine en­gi­neered with the same CD8+ T cell re­cep­tor, while the sec­ond is an en­gi­neered IL-2 with a CAR-T re­cep­tor.
Prov­ing proof of con­cept in AB248, Gibbs ar­gued, should have some fol­low-through on the rest of the pipeline. But that hu­man proof is still yet to come.
But Ash­er had enough da­ta on hand to en­tice RA, a fre­quent in­vestor in the space. Gibbs said Ash­er is now RA's fifth next-gen IL-2 play — a sign in his team's mind that the plat­form is good enough to be con­sid­ered a fron­trun­ner in the space.
"Our plat­form is quite unique and is dif­fer­ent from what a lot of oth­er peo­ple are do­ing," Gibbs said. "We think those ap­proach­es are valid and can ap­prove se­lec­tiv­i­ty, but there're like­ly in­cre­men­tal."
Mean­while, Ash­er's team of 33 will look to ex­pand as clin­i­cal ex­pan­sion ap­proach­es, but Gibbs was most­ly mum on what the hir­ing num­bers would look like.
Ei­ther way, the com­pa­ny is laser fo­cused on its lead pro­grams and didn't of­fer much in terms of whether a pub­lic of­fer­ing was on the near hori­zon. Gibbs said Ash­er would keep its op­tions open, con­sid­er­ing non-di­lu­tive fund­ing op­tions like ven­ture debt, phar­ma part­ner­ships or oth­er­wise to spur growth, along­side the po­ten­tial for an IPO.