A small, ground­break­ing car­dio study push­es MyoKar­dia to a piv­otal show­down — shares soar
MyoKar­dia $MYOK has come up with the proof-of-con­cept ef­fi­ca­cy da­ta that the South San Fran­cis­co-based biotech was look­ing for in its small but po­ten­tial­ly ground­break­ing car­dio study. And now it will ex­plore by­pass­ing one el­e­ment in its de­vel­op­ment plan and see whether the FDA will sign up on a straight shot at a piv­otal study that could point the com­pa­ny down a straight path to the mar­ket­place.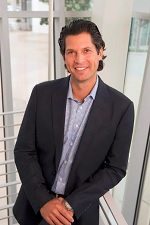 Tas­sos Gi­anakakos
MyoKar­dia's shares rock­et­ed up 83% as in­vestors took a look at the num­bers and its plans for its drug mava­camten.
The field is cur­rent­ly dom­i­nat­ed by a few ma­jor drugs look­ing to in­flu­ence the course of heart dis­ease for large num­bers of pa­tients. While rais­ing the bar on safe­ty and ef­fi­ca­cy in heart dis­ease is an ob­sta­cle course rarely nav­i­gat­ed by any­one out­side of gi­ant phar­ma, this biotech is fol­low­ing a game-chang­ing mol­e­c­u­lar strat­e­gy with a ri­fle-shot ap­proach at dis­ease.
MyoKar­dia's ini­tial fo­cus on heart dis­ease cen­ters on an ail­ment called ob­struc­tive hy­per­trophic car­diomy­opa­thy, where a mu­ta­tion in heart pro­teins forces the heart to squeeze more, thick­en­ing heart mus­cles and cre­at­ing a cas­cade of ef­fects and symp­toms that can lead to afib­ril­la­tion and death.
"By tar­get­ing the mo­tor pro­tein in the heart, off­set­ting the mu­ta­tion, you're bring­ing the force of the squeeze back to nor­mal," MyoKar­dia CEO Tas­sos Gi­anakakos tells me. "The heart re­lax­es, that ob­struc­tion moves out of the way… By damp­en­ing the mu­ta­tion­al ef­fect, the heart re­mod­els. We'd love to see that heart look like a nor­mal heart."
Out­comes in the field take a for­tune to nail down, but MyoKar­dia's con­cen­trat­ed on post-ex­er­cise peak left ven­tric­u­lar out­flow tract, or LVOT, gra­di­ent from base­line to week 12, in 11 pa­tients who were re­cruit­ed for the study. One of those pa­tients was forced out due to episodes of atri­al fib­ril­la­tion pos­si­bly linked to the re­quire­ment that the pa­tients in the first co­hort wash out be­ta block­ers that are used to keep the con­di­tion
But for the 10 who com­plet­ed the dos­ing, the base­line mea­sure of 124.9 plunged to 18.9 — be­low the di­ag­nos­tic thresh­old for the dis­ease in 8 of 10 pa­tients — while peak VO2 dropped more than the 10% to 15% lev­el than the biotech had told an­a­lysts to watch out for.
"While it is 10 pa­tients," notes the CEO, "the treat­ment is mas­sive."
As a re­sult of the da­ta, and the ef­fi­ca­cy on peak VO2, which is the planned piv­otal end­point, Gi­anakakos is now plan­ning to meet with the FDA and see if he can by­pass a Phase IIb and go straight to a reg­is­tra­tion study, cut­ting as much as 18 months out of the de­vel­op­ment time­line.
I've cov­ered MyoKar­dia right from the Se­ries A with an idea of start­ing a biotech that would break things down in car­dio R&D on a ge­net­ic ba­sis. Gi­anakakos es­ti­mates that there are some 400,000 pa­tients with this par­tic­u­lar con­di­tion, about 65,000 of whom are symp­to­matic of the dis­ease. That's the kind of tar­get that a small, fo­cused biotech com­pa­ny can hit with a small sales force. And he be­lieves that if the FDA signs off on his piv­otal plans, he can get start­ed lat­er this year on a 2-year ef­fort.