A year af­ter stun­ning Chi­na OK, Shang­hai Alzheimer's drug­mak­er set to en­roll first US pa­tient — and the stakes are huge
Just as ex­perts are set to de­bate whether Bio­gen's ad­u­canum­ab should be­come the first Alzheimer's drug to be ap­proved in the US in al­most two decades, a ther­a­py that seized a con­di­tion­al OK in Chi­na late last year — shock­ing sci­en­tists around the world — is fi­nal­ly mak­ing head­way in the clin­ic.
The US arm of Shang­hai Green Val­ley's glob­al Phase III tri­al has iden­ti­fied its first pa­tient, Bloomberg re­port­ed, and dos­ing will be­gin in four weeks.
Even the ear­li­est da­ta like­ly won't be­come avail­able un­til 2026, as Green Val­ley es­ti­mates pri­ma­ry com­ple­tion to be De­cem­ber 2025 on its clin­i­cal­tri­als.gov post­ing. But the re­sults will be high-stakes as an in­di­ca­tion of not just Chi­na's drug R&D prowess but its reg­u­la­to­ry stan­dards. Did an ob­scure Chi­nese biotech tru­ly de­liv­er an ef­fec­tive treat­ment for a dis­ease that's de­fied all West­ern so­lu­tions? Or did reg­u­la­tors, in­ten­tion­al­ly or un­in­ten­tion­al­ly, clear a use­less place­bo in ser­vice of boast­ing rights?
Clar­i­ty Clin­i­cal Re­search, an Alzheimer's fo­cused group based out of New York state, is help­ing screen pa­tients for the study — which is de­signed to re­cruit 2046 par­tic­i­pants across the US, Chi­na and Eu­rope.
Green Val­ley is re­serv­ing $600 mil­lion for the Phase III tri­al, Bloomberg not­ed, as part of a $3 bil­lion in­vest­ment in­to elu­ci­dat­ing and prov­ing the un­der­ly­ing mech­a­nisms of GV-971.
Hav­ing launched the drug last De­cem­ber at $134.52 per box, in Ju­ly the com­pa­ny be­gan con­struc­tion on a $180 mil­lion new man­u­fac­tur­ing fa­cil­i­ty in Shang­hai ded­i­cat­ed to ex­ports and built-in ac­cor­dance with GMP re­quire­ments in Chi­na, the US and Eu­rope. It ex­pects the site to come on­line by the end of 2024.
The ini­ti­a­tion has been a long way com­ing. As soon as it scored con­di­tion­al ap­proval in Chi­na last year, the biotech had said it would launch a glob­al pro­gram in ear­ly 2020. But while the FDA green­light­ed the tri­al in April, amid the Covid-19 pan­dem­ic Green Val­ley was ap­par­ent­ly un­able to meet its stat­ed start date in Oc­to­ber.
Giv­en as oral cap­sules, the drug con­sists of oligo­man­nate, an oligosac­cha­ride de­rived from sea­weeds. While the re­searchers had ini­tial­ly thought it may work by al­ter­ing amy­loid be­ta — the dom­i­nant tar­get that crit­ics say should be dead by now — they ul­ti­mate­ly pro­posed that "GV-971 ther­a­peu­ti­cal­ly har­ness­es the ab­nor­mal pro­duc­tion of amino acids, in­fil­tra­tion of im­mune cells to the brain, and in turn neu­roin­flam­ma­tion via re­mod­el­ling the gut mi­cro­bio­ta."
Based on its first Phase III, which re­cruit­ed pa­tients in Chi­na on­ly, Green Val­ley claimed that it im­proved cog­ni­tive func­tions in pa­tients with mild-to-mod­er­ate Alzheimer's.
It had some promi­nent al­lies in its cor­ner. Er­ic Reiman, ex­ec­u­tive di­rec­tor of Ban­ner Alzheimer's In­sti­tute, is a sci­en­tif­ic ad­vis­er along­side renowned re­searchers Jef­frey Cum­mings and Philip Schel­tens, ap­plaud­ing the safe­ty pro­file of the drug and how it di­ver­si­fies the port­fo­lio. IQVIA and Sig­nant Health lend­ed some se­ri­ous CRO mus­cle to the orig­i­nal late-stage tri­al sup­port­ing the OK.
Oth­er re­ac­tions ranged from cau­tious­ly op­ti­mistic to skep­ti­cal. The fi­nal, sta­tis­ti­cal­ly sig­nif­i­cant im­prove­ment on the sole pri­ma­ry end­point of ADAS-Cog12 was hit, in part, be­cause the place­bo group saw a sud­den de­cline at week 24.
None of the sec­ondary end­points were hit — echo­ing a failed Phase II pre­sent­ed in 2014. Some called the re­sults mod­est at best and mean­ing­less at worst.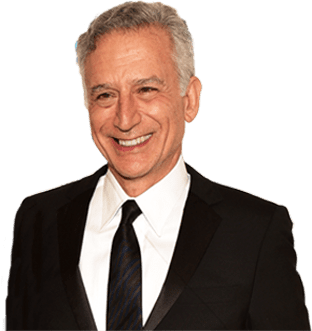 Howard Fil­lit
"We have sort of in­con­sis­tent re­sults, they're not the kind of ro­bust re­sults that I think we would want to see here in the Unit­ed States to demon­strate ef­fi­ca­cy," Howard Fil­lit, the found­ing ex­ec­u­tive di­rec­tor and CSO of the Alzheimer's Drug Dis­cov­ery Foun­da­tion, said in an in­ter­view with End­points News fol­low­ing the Chi­nese OK. He added: "Maybe the Chi­nese reg­u­la­to­ry agency has a dif­fer­ent kind of risk tol­er­ance and since this is a safe drug, they're al­low­ing pa­tient ac­cess while more re­search is be­ing done."
The way Green Val­ley's new tri­al is de­signed, GV-971 would need to meet two met­rics to be de­clared suc­cess­ful: ADAS-cog/11 (fo­cus­ing on cog­ni­tion) and AD­CS-CG­IC (clin­i­cian's over­all as­sess­ment of to­tal change).
Dubbed GREEN MEM­O­RY, the study will eval­u­ate a slew of oth­er end­points as well as lev­els of GV-971 in the body, and whether it af­fects brain struc­ture neu­rode­gen­er­a­tion.
So­cial im­age cred­it: Zhangjiang Hi-Tech Park