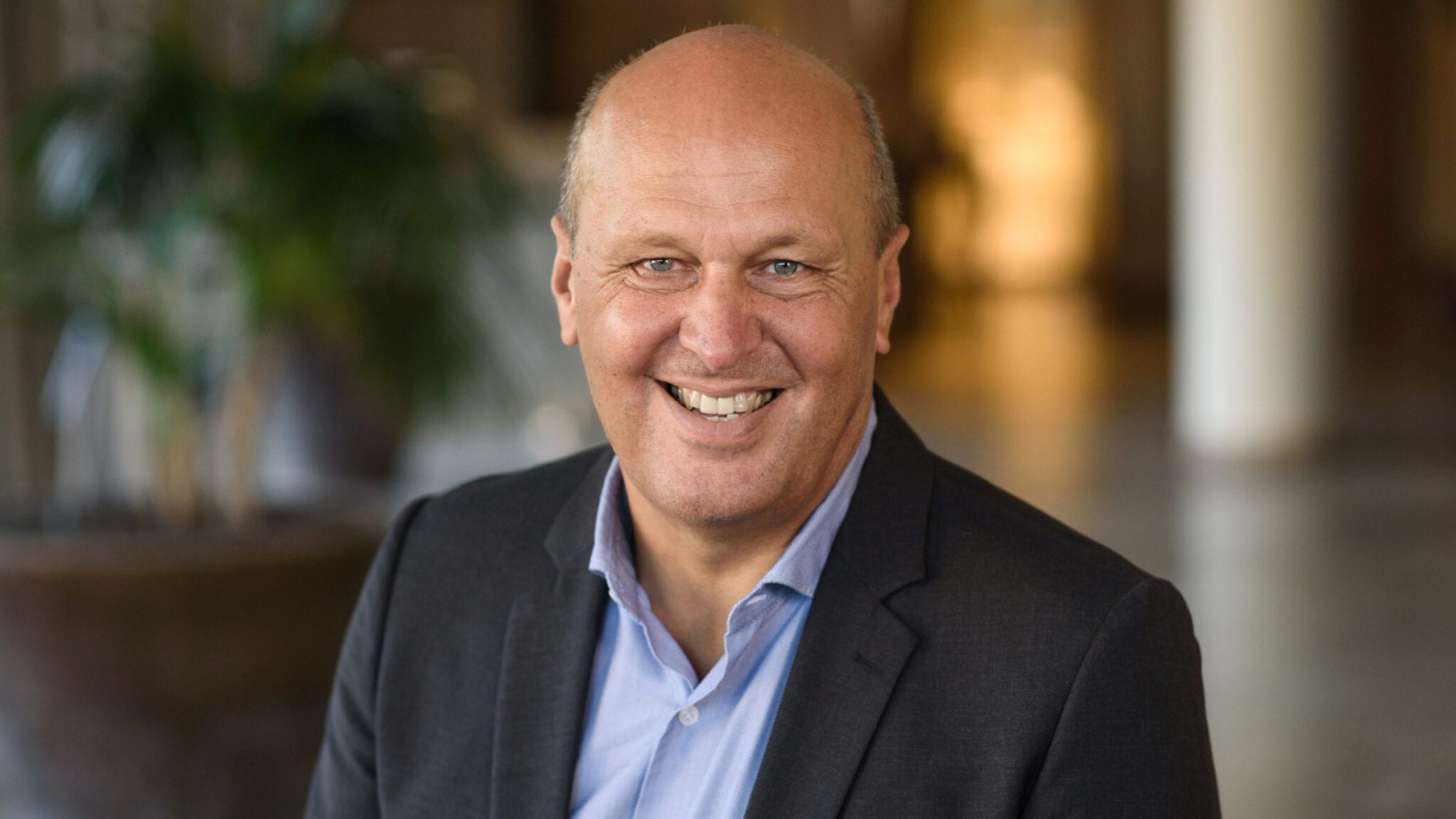 Adi Hoess, Affimed CEO (Affimed)
AACR: Ger­many's small NK cell play­er Af­fimed makes a big splash with ear­ly lym­phoma da­ta
Ger­man small-cap Af­fimed has long been high­light­ed as a po­ten­tial Cin­derel­la sto­ry, win­ning mile­stone-rich deals with Genen­tech and Roivant. And on Fri­day the biotech con­tin­ued its NK cell march, pre­sent­ing the first look at in-hu­man da­ta ahead of this week­end's AACR con­fer­ence.
Re­searchers saw sig­nif­i­cant dis­ease re­duc­tion in all four lym­phoma pa­tients dosed with Af­fimed's ex­per­i­men­tal off-the-shelf NK cell ther­a­py, with two reg­is­ter­ing com­plete re­spons­es as of the March 31 da­ta cut­off, the com­pa­ny an­nounced. All of the pa­tients had been heav­i­ly pre­treat­ed — with a range of four to 14 lines of pri­or ther­a­py — and there were no signs of cy­tokine re­lease syn­drome, tox­i­c­i­ty or graft-ver­sus-host dis­ease.
Three of the four pa­tients re­ceived the low­est dose, and en­roll­ment of the sec­ond dose co­hort is con­tin­u­ing in the MD An­der­son-spon­sored tri­al. All of the pa­tients had been di­ag­nosed with re­cur­rent/re­frac­to­ry CD30-pos­i­tive lym­phomas.
News of the da­ta sent Af­fimed $AFMD shares up about 23% when the mar­ket opened Fri­day morn­ing.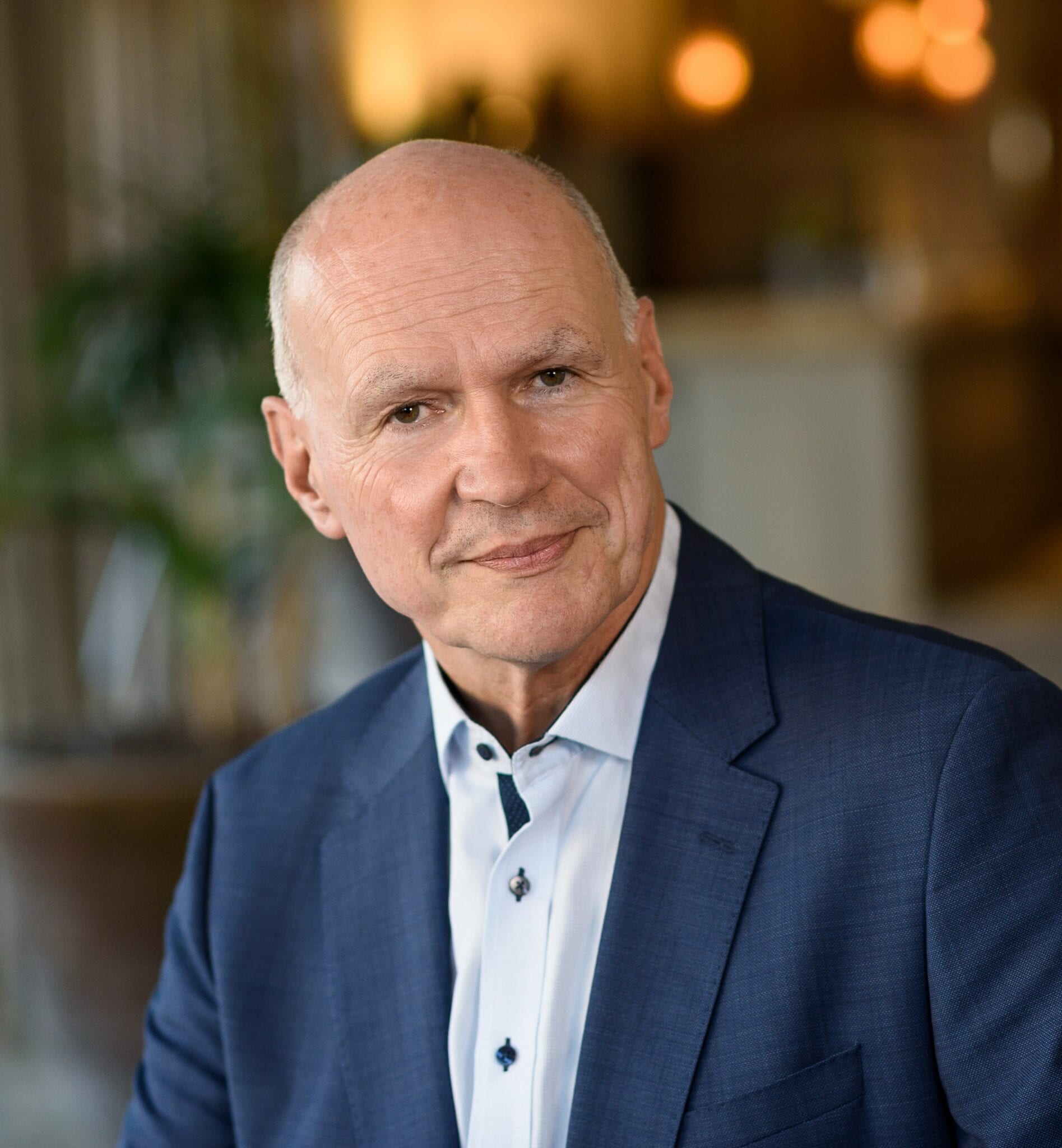 An­dreas Harstrick
The ther­a­py it­self con­tains what Af­fimed calls a bis­pe­cif­ic "in­nate cell en­gager" known as AFM13, and there are two steps to the treat­ment process for this pop­u­la­tion, CMO An­dreas Harstrick told End­points News. First, Af­fimed at­tach­es AFM13 to NK cells de­rived from healthy donors and ad­min­is­ters these to the pa­tients. Then, the pa­tients re­ceived three week­ly IV in­fu­sions of AFM13 by it­self.
These steps are nec­es­sary be­cause the pa­tients have weak­ened in­nate im­mune sys­tems and very low counts of NK cells, Harstrick said. If one were to give ei­ther NK cells or AFM13 by them­selves in this group of pa­tients, the re­sult would be a ther­a­py with "very lit­tle ef­fi­ca­cy" com­pared to com­bo, he said.
Af­fimed had to work through sev­er­al chal­lenges to get AFM13 to work as in­tend­ed, Harstrick added. Chief among those was de­vel­op­ing a way for the com­pound to tight­ly bind to both the NK cells and the CD30 tu­mor anti­gens, so that it wouldn't be "washed off" when cir­cu­lat­ing the blood­stream.
The biotech solved that is­sue not on­ly through its tech that pro­vides tighter in­ter­ac­tions for the NK cell bind­ing site, but by prep­ping the NK cells with AFM13 in the first step of the treat­ment process, out­side the pa­tient. With Fri­day's da­ta, Harstrick says it's clear the NK cells are be­ing de­liv­ered to the right places.
"When you in­fuse these NK cells back to the pa­tient, all of these NK cells will car­ry AFM13 on their sur­face, and with the oth­er part of AFM13 we are bind­ing to CD30 on the tu­mor cells," Harstrick told End­points. "So ba­si­cal­ly we train these NK cells to rec­og­nize the tu­mor with this very sim­ple method of co-cul­tur­ing and pre-in­cu­ba­tion."
As the dose es­ca­lat­ing co­horts con­tin­ue, Af­fimed will in­crease the spe­cial­ly pre­pared NK cell count giv­en to the pa­tients. The week­ly AFM13 dos­es post-NK cell ad­min­is­tra­tion will re­main the same.
There are dif­fer­ent can­cers where AFM13 can po­ten­tial­ly be used on its own in pa­tients that have high­er NK cell counts, he added. One of these ar­eas is T cell lym­phomas, where Af­fimed is cur­rent­ly en­rolling a reg­is­tra­tional Phase II tri­al.
Some an­a­lysts looked fa­vor­ably on Fri­day's news, with Jef­feries' Mau­ry Ray­croft ap­pear­ing en­cour­aged. In a note to in­vestors ear­ly Fri­day morn­ing, Ray­croft wrote that even though the da­ta are ear­ly, they demon­strate the ther­a­py is ac­tive and sup­port the proof of con­cept.
Af­fimed ap­pears ready to prove its deal with Genen­tech back in 2018 will end up a big win­ner, when the biotech earned $96 mil­lion up­front and was promised up to $5 bil­lion in mile­stones to team up on its nat­ur­al killer cell plat­form for can­cer. Then last No­vem­ber, Af­fimed signed a li­cens­ing deal with Roivant for a dif­fer­ent pre­clin­i­cal pro­gram, AFM32.