Ab­b­Vie share­hold­er joins the grow­ing ranks of crit­ics, call­ing for an in­de­pen­dent chair­man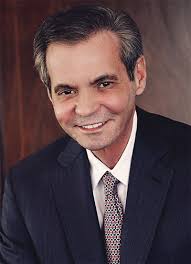 Richard Gon­za­lez
There's a down­side to hav­ing the world's high­est earn­ing drug in the port­fo­lio. And Ab­b­Vie CEO and chair­man Richard Gon­za­lez would be able to tell you all about it.
Ab­b­Vie's $20 bil­lion in rev­enue from Hu­mi­ra last year has earned high lev­el crit­i­cism from US Sen­a­tors of both par­ties for a com­pen­sa­tion pack­age tied to ris­ing Hu­mi­ra rev­enue, a long run­ning court bat­tle over the "patent thick­et" it's used to ex­tend its de­fense against gener­ics un­til pos­si­bly 2023 and now a share­hold­er flank at­tack on cor­po­rate gov­er­nance.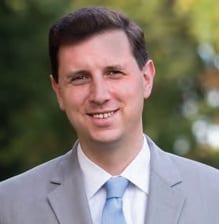 Seth Mag­a­zin­er
Seth Mag­a­zin­er, the state trea­sur­er for Rhode Is­land and fidu­cia­ry of the Em­ploy­ees' Re­tire­ment Sys­tem of Rhode Is­land Pooled Trust — an Ab­b­Vie share­hold­er — voiced his sup­port for a split be­tween the chair­man's role and the CEO post. That's for af­ter Gon­za­lez's run, when a new chief takes over.
Af­ter not­ing the re­cent con­tro­ver­sy over Hu­mi­ra, Mag­a­zin­er says:
An in­de­pen­dent Chair, with no busi­ness or em­ploy­ment ties to Ab­b­vie, is vi­tal to en­sur­ing that dif­fi­cult ques­tions are asked of man­age­ment, when nec­es­sary, and to en­sure that de­ci­sions are made in the best long-term in­ter­ests of the com­pa­ny and of share­hold­ers, in­clud­ing the mem­bers of the Em­ploy­ees' Re­tire­ment Sys­tem of Rhode Is­land.
No doubt Gon­za­lez would pre­fer to see out his stint at the helm with­out headaches, but it's small cost for man­ag­ing the world's biggest best­seller.
---
Im­age: Ab­b­Vie