Ac­celeron drops a de­vel­op­ment pro­gram as #2 drug fails to spark func­tion­al ben­e­fits in pa­tients with a rare neu­ro­mus­cu­lar ail­ment
Ac­celeron is scrap­ping a mus­cu­lar dy­s­tro­phy de­vel­op­ment pro­gram un­der­way for its num­ber 2 drug in the pipeline af­ter pour­ing over some failed mid-stage sec­ondary da­ta.
Gone is the ACE-083 project in pa­tients with fa­cioscapu­lo­humer­al mus­cu­lar dy­s­tro­phy. Their drug hit the pri­ma­ry end­point on build­ing mus­cle but flopped on key sec­on­daries for func­tion­al im­prove­ments in pa­tients, which ex­ecs felt was vi­tal to the drug's suc­cess.
Their stock $XL­RN slid 7% on the news, which was fair­ly mut­ed — like­ly as in­vestors are look­ing past this ef­fort and on to a near-term FDA de­ci­sion on their lead drug, tapped as a po­ten­tial block­buster.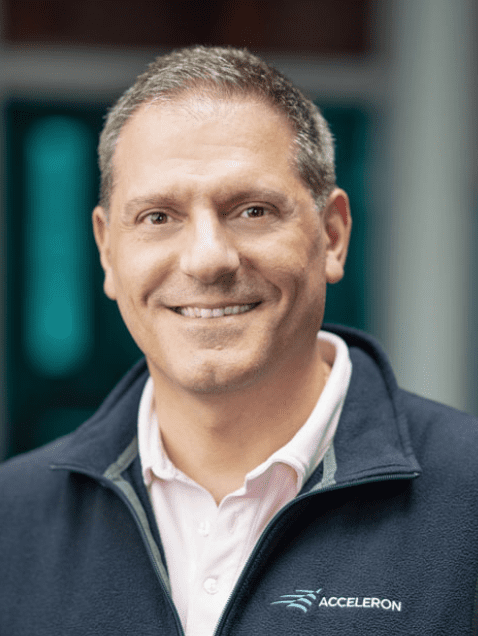 Habib Dable Ac­celeron
"As we have stat­ed con­sis­tent­ly, for ACE-083 to be­come an im­por­tant new ther­a­py for pa­tients with FSHD, it would have to de­liv­er a mean­ing­ful func­tion­al ben­e­fit on top of an abil­i­ty to grow mus­cle," said CEO Habib Dable. "Un­for­tu­nate­ly, in this case, the da­ta show no ev­i­dence of such a ben­e­fit and, there­fore, do not sup­port fur­ther de­vel­op­ment of ACE-083 for FSHD."
But they aren't fin­ished with the drug, one of the key ther­a­pies the biotech turned to 2 years ago when their an­gio­gen­e­sis drug dalanter­cept failed in Phase II. Re­searchers now are wait­ing for Phase II da­ta on ACE-083 in pa­tients with Char­cot-Marie-Tooth dis­ease—a neu­ro­mus­cu­lar dis­or­der of dif­fer­ent patho­phys­i­ol­o­gy — in Q1 2020.
Cowen's Yaron Wer­ber was fo­cused on the half-full part of the glass.
We think the ter­mi­na­tion of fur­ther de­vel­op­ment is a clear­ing event as in­vestors have been wor­ry­ing that fur­ther de­vel­op­ment will be cost­ly and un­like­ly to yield ap­proval.
The oth­er drug Ac­celeron fo­cused on back in 2017 was lus­pa­ter­cept, which is part­nered with Cel­gene and now un­der re­view for its promise to man­age ane­mia re­sult­ing from myelodys­plas­tic syn­drome (MDS) as well as be­ta-tha­lassemia by boost­ing the num­ber of red blood cells in pa­tients. The FDA's de­ci­sion on be­ta-tha­lassemia is com­ing up in ear­ly De­cem­ber fol­low­ing a pri­or­i­ty re­view, with high hopes of block­buster re­turns once it hits the mar­ket.