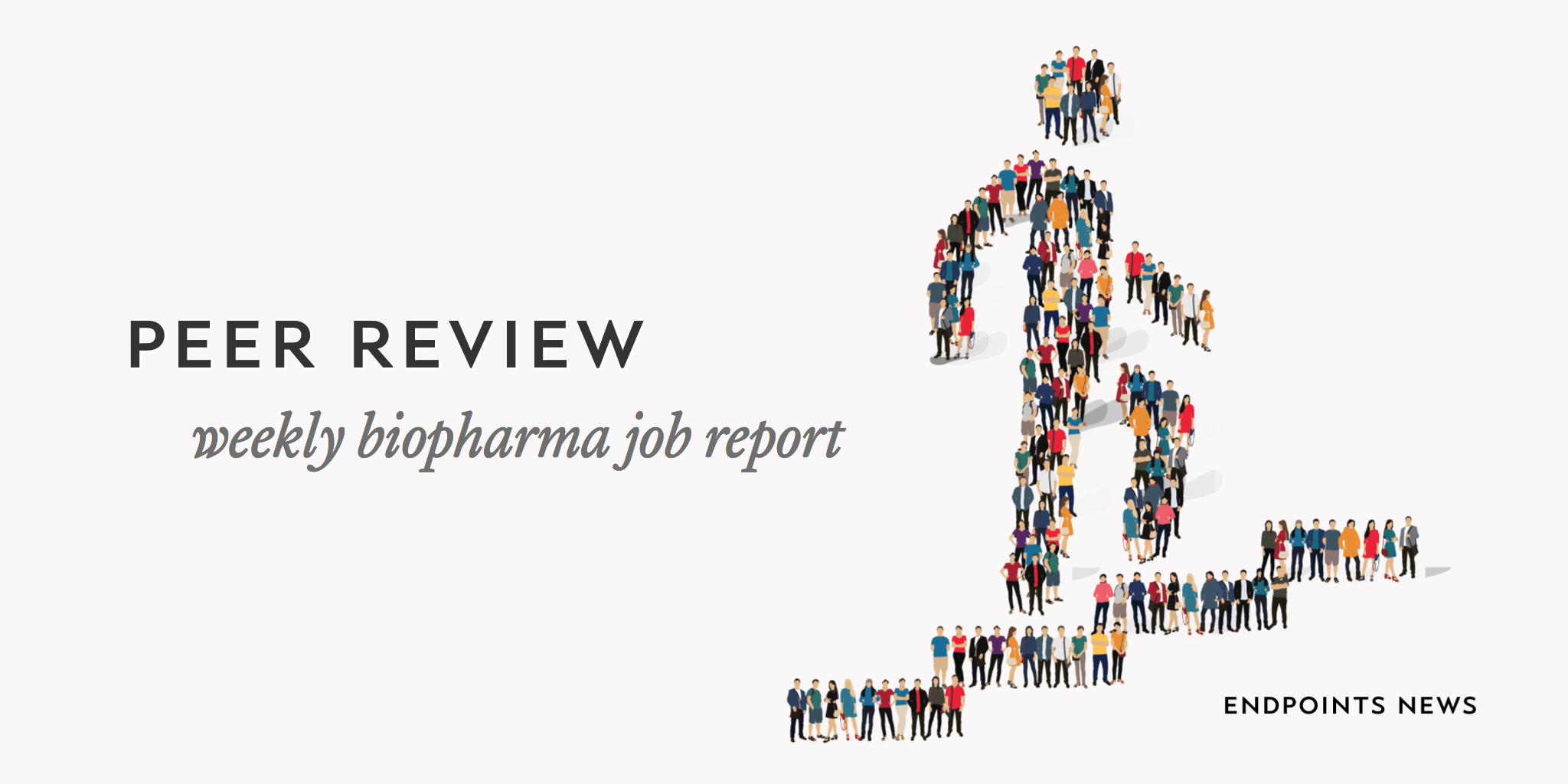 Ac­celeron poach­es ex-Abl­ynx CMO Robert Zeldin; Deb­o­rah Dun­sire leaves for Lund­beck­'s top job af­ter XTu­it im­plo­sion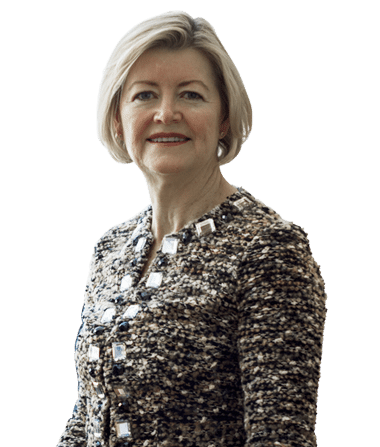 Deb­o­rah Dun­sire
→ Af­ter bounc­ing around the high-risk biotech world in Boston/Cam­bridge for the past few years, ex-Mil­len­ni­um chief Deb­o­rah Dun­sire is now tak­ing the top seat at Den­mark's Lund­beck, left va­cant af­ter Kåre Schultz jumped to Te­va. A high-pro­file ex­ec in the US, Dun­sire left Mil­len­ni­um as Take­da ab­sorbed and re­struc­tured the com­pa­ny, mak­ing it a cen­tral part of their US hub. She lat­er took the helm at Fo­rum Phar­ma­ceu­ti­cals, leav­ing not long af­ter the com­pa­ny was hit by a clin­i­cal hold on Alzheimer's and a failed clin­i­cal pro­gram in schiz­o­phre­nia. Her next stop, XTu­it, was a com­bi­na­tion can­cer/fi­bro­sis com­pa­ny that has now fall­en off the map, with most of its se­nior staffers mi­grat­ing to new po­si­tions, the web­site down and the voice mail full, with no vis­i­ble signs of ac­tiv­i­ty. Dun­sire's com­pa­ny email ad­dress is de­funct. Lund­beck, though, of­fers Dun­sire a chance to take a new, high-pro­file po­si­tion in the bio­phar­ma world — the kind in­volv­ing a vi­able com­pa­ny with rev­enue. Lund­beck Chair­man Lars Ras­mussen told Reuters that Dun­sire's biggest re­spon­si­bil­i­ty will be in R&D, which is where she's had the least suc­cess. As for Dun­sire, she's look­ing to grow the pipeline, which may mean some new deals on the hori­zon.
→ SGI-DNA, a La Jol­la spin­out from J. Craig Ven­ter's com­pa­ny Syn­thet­ic Ge­nomics, has named a new leader to the helm. Todd Nel­son, the for­mer CEO of San Fran­cis­co Bay Area's Dis­cov­erX Cor­po­ra­tion, is join­ing SGI-DNA as CEO. Nel­son has led sev­er­al com­pa­nies through phas­es of growth, in­clud­ing eBio­science, which was ac­quired by Affymetrix (now Ther­mo Fish­er); and MP Bio­med­icals, which was ac­quired by Valeant Fine Chem­i­cals. The news of Nel­son's ap­point­ment comes just weeks af­ter SGI-DNA's for­mer pres­i­dent Nathan Wood an­nounced he was leav­ing the com­pa­ny for a new gig at Swift Bio­sciences.
→ Now that the cur­tain is drawn on Sanofi's ac­qui­si­tion of Abl­ynx, the biotech's CMO is mov­ing on to his next chap­ter as well. Robert Zeldin will now take on the same role at Ac­celeron $XL­RN, the Cel­gene part­ner that re­cent­ly got some at­ten­tion for stel­lar Phase III re­sults on its ane­mia drug, lus­pa­ter­cept. He suc­ceeds Matthew Sher­man, who will see a Phase III be­ta-tha­lassemia tri­al through the read­out but leaves plen­ty of oth­er ear­ly- and mid-stage pro­grams in his hands. They span hema­tol­ogy, neu­ro­mus­cu­lar and pul­monary dis­eases — a di­ver­si­ty in ther­a­peu­tic area that match­es Zeldin's own ex­pe­ri­ence across Mer­ck, No­var­tis and French phar­ma Stal­ler­genes.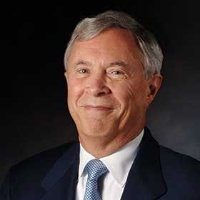 Park­er "Pe­te" Pe­tit
→ Be­sieged by shorts with a Jus­tice De­part­ment probe re­port­ed­ly un­der way, the purge at MiMedx $MDXG has now led to the ex­it of CEO Park­er "Pe­te" Pe­tit and COO William "Bill" Tay­lor. The au­dit com­mit­tee at the biotech has been do­ing its own in­ter­nal in­ves­ti­ga­tion, which has al­ready led to the de­par­ture of the CFO and trea­sur­er. David Coles was named in­ter­im CEO. "The Board is con­fi­dent that now is the right time for MiMedx to tran­si­tion its lead­er­ship team as we look to the fu­ture and pre­pare our Com­pa­ny for its next chap­ter," said chair­man Charles Evans. The biotechs shares swooned on the lat­est news, plung­ing 26%.
→ Af­ter guid­ing His­toIn­dex's piv­ot from a med­ical de­vice com­pa­ny to a clin­i­cal ser­vice provider spe­cial­iz­ing in non­al­co­holic steato­hep­ati­tis (NASH), founder Gideon Ho is pass­ing on the CEO role to fo­cus on the com­mer­cial side of things. His suc­ces­sor is Poon Thong Yuen, a Sin­ga­pore-based in­vestor who's been ad­vis­ing Ho in re­fin­ing the com­pa­ny's rev­enue mod­el. Hav­ing served on the boards of both biotech and medtech com­pa­nies, Poon is al­so tasked with ce­ment­ing His­toIn­dex's — and its sub­sidiary Hangzhou Choutu Tech­nol­o­gy's — rep­u­ta­tion in di­ag­nos­tics.
→ Pritesh Shah just got a pro­mo­tion at Novo­cure $NVCR, put in charge of the can­cer drug de­vel­op­er's world­wide com­mer­cial strat­e­gy as chief com­mer­cial of­fi­cer. He will con­tin­ue to re­port to CEO Asaf Danziger, just as he had while SVP of the Amer­i­c­as. In that po­si­tion, to­geth­er with man­agers of oth­er re­gion­al mar­kets, he cov­ered the du­ties left be­hind by for­mer CCO Pe­ter Mel­nyk, who re­signed last March. Now in his sixth year at the Jer­sey-based com­pa­ny, as it grap­ples with a prod­uct ap­proved for glioblas­toma and in Phase III for sev­er­al oth­er in­di­ca­tions, the Roche/Genen­tech vet is still mov­ing up the lad­der.
→ Sea­soned BD ex­ec Thorsten Melch­er has jumped from Google's Cal­i­co to be­come chief busi­ness of­fi­cer at im­muno-on­col­o­gy play­er Xyphos Bio­sciences. The team likes the spec­trum of fundrais­ing and deal­mak­ing ex­pe­ri­ence he's amassed, from co-found­ing AGY Ther­a­peu­tics and En­Vi­vo Phar­ma (now Fo­rum) to di­rect­ing ven­tures at J&J In­no­va­tion, and they are count­ing on him to get the word out about their next-gen CAR-T tech­nol­o­gy.
→ As Zo­genix $ZGNX lines up its FDA pitch for its late-stage drug ZX008, de­signed to tack­le a se­vere form of child­hood epilep­sy, it wants to be sure it's ready for the next step as well. Ashish Sagro­likar, who's just been hired as chief com­mer­cial of­fi­cer, will be their man on it. With 16 years of mar­ket­ing rare dis­ease and spe­cial­ty phar­ma­ceu­ti­cal prod­ucts un­der his belt, most re­cent­ly at Glax­o­SmithK­line and Bax­ter, Sagro­likar is ex­pect­ed to stay laser fo­cused on rolling out the drug to pa­tients with Dravet syn­drome as soon as the ap­proval comes through. If ap­proved, the ther­a­py will face off with GW Phar­ma's re­cent­ly green-light­ed cannabi­noid drug.
→ Fol­low­ing its $75 mil­lion raise, Bel­gium's iTeos Ther­a­peu­tics has planned to move its op­er­a­tions to Cam­bridge, MA and ex­pand its top team in the US in prepa­ra­tion for an IPO. That tal­ent search has led them to Scott Chap­pel, who is leav­ing Sur­face On­col­o­gy, a biotech he helped found, to come shep­herd iTeos' im­muno-on­col­o­gy pro­grams in­to the clin­ic. An ex­pe­ri­enced sci­en­tist and two-time en­tre­pre­neur, he most re­cent­ly served in a tech­nol­o­gy (man­u­fac­tur­ing, process man­age­ment) role. He joins a "top sci­en­tif­ic team" out of Lud­wig Can­cer Re­search and the de Duve In­sti­tute that was a key ap­peal for Se­ries B lead in­vestor MPM Cap­i­tal. The com­pa­ny's main drug is an adeno­sine A2A an­tag­o­nist.
→ Al­most a year af­ter a dread­ful FDA re­jec­tion that led to lay­offs and study ter­mi­na­tions, Boston-based Intar­cia is gear­ing up for the re­sub­mis­sion of its im­plant­ed di­a­betes drug/de­vice. And they've brought on Eli Lil­ly vet Thane Wet­tig as the first chief mar­ket­ing of­fi­cer and meta­bol­ic fran­chise head to start off right. In ad­di­tion to draft­ing the game plan for IT­CA 650, Wet­tig, who led mul­ti­ple launch teams at Lil­ly Di­a­betes, al­so has a broad man­date over all of Intar­cia's mar­ket­ing ef­forts and the de­vel­op­ment of oth­er meta­bol­ic as­sets in the pipeline.
→ Nov­e­l­ion Ther­a­peu­tics $NVLN board chair Ja­son Aryeh is leav­ing the rare dis­ease com­pa­ny, hand­ing over his du­ties to board di­rec­tor Mark Cor­ri­g­an, who now as­sumes the ti­tle ex­ec­u­tive chair. Aryeh, Cor­ri­g­an and COO Jeff Hack­man to­geth­er formed the Of­fice of the CEO that was put in place when for­mer chief Mary Szela re­signed last No­vem­ber. Hack­man will now be in­ter­im CEO, though there's no word on when a per­ma­nent leader might be in­stalled.