Af­ter a painful stum­ble, As­traZeneca gets top check­point can­cer pro­gram back on track
The FDA has lift­ed the par­tial hold it dropped on As­traZeneca's top pipeline drug dur­val­um­ab a month ago, al­low­ing in­ves­ti­ga­tors to re­sume re­cruit­ing pa­tients with head and neck can­cer for two key late-stage tri­als.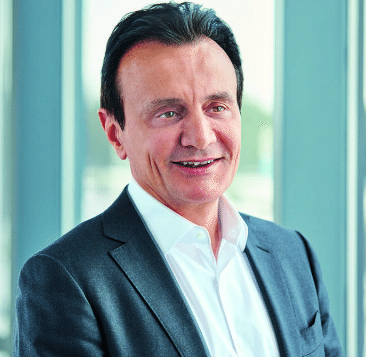 As­traZeneca CEO Pas­cal So­ri­ot
Play­ing catch-up with Mer­ck, Bris­tol-My­ers Squibb and Roche, the par­tial hold in Oc­to­ber rat­tled in­vestors, rais­ing a red flag that dragged the phar­ma gi­ant a bit fur­ther be­hind in one of the most com­pet­i­tive R&D fields in bio­phar­ma. But reg­u­la­tors agreed to get the stud­ies back on track with no change in pro­to­cols, ev­i­dent­ly sat­is­fied that the bleed­ing episodes that trig­gered the hold posed no spe­cial threat to oth­ers.
Head and neck can­cer is of­ten linked to bleed­ing episodes. In this case re­searchers have been study­ing both dur­val­um­ab — As­traZeneca's great block­buster hope — as well as treme­li­mum­ab in a so­lo and com­bo stud­ies,
Re­sum­ing en­roll­ment, though, isn't just a mat­ter of hang­ing an 'open' sign out in front of the clin­ic. While one of the tri­als called KESTREL has al­ready be­gun to ac­cept new pa­tients at some sites, in­ves­ti­ga­tors will have to pro­gres­sive­ly roll out the re­newed re­cruit­ment ef­fort, with reg­u­la­tors and ethics com­mit­tees first sign­ing off in their re­spec­tive ju­ris­dic­tions where re­quired.
Soon af­ter As­traZeneca was forced to hit the brakes on head and neck can­cer, Mer­ck gained an ap­proval for the use of Keytru­da for that in­di­ca­tion. That quick­ly killed any re­main­ing hopes As­traZeneca may have had for a quick OK of dur­val­um­ab alone.
The phar­ma gi­ant has been steadi­ly read­just­ing its sights on the check­point mar­ket, falling far be­hind ri­vals. Its ma­jor hope now lies in gain­ing com­bi­na­tion OKs that can give it a quick, though per­haps short-lived, com­mer­cial edge. The com­pa­ny has ex­pe­ri­enced a se­ries of painful set­backs over the past year which has been slow­ly killing ex­pec­ta­tions that As­traZeneca can ever live up to the bright pic­ture CEO Pas­cal So­ri­ot paint­ed for in­vestors more than two years ago.