FDA lets blue­bird re­sume tri­als for sick­le cell gene ther­a­py af­ter can­cer scare, but big ques­tions linger over field
Blue­bird bio an­nounced that the FDA has lift­ed its holds on clin­i­cal tri­als for their gene ther­a­pies for sick­le dis­ease and be­ta-tha­lassemia, end­ing a 4-month saga that be­gan af­ter the biotech re­port­ed that two pa­tients had come down with can­cer and a can­cer-like con­di­tion.
Reg­u­la­tors were con­cerned that the cas­es may have been trig­gered by the virus blue­bird us­es to de­liv­er a healthy gene for he­mo­glo­bin in­to pa­tients with rare blood dis­or­ders, as had hap­pened in a 2004 gene ther­a­py tri­al that re­lied on a sim­i­lar virus. Blue­bird large­ly al­layed those con­cerns in March, when they re­leased a ge­net­ic analy­sis show­ing that the virus didn't in­ter­fere with the pa­tient's DNA in a way like­ly to trig­ger can­cer, but ex­perts say the cas­es have broad­ly raised con­cerns about the risks any of the more than half dozen of sick­le dis­ease gene ther­a­pies now in clin­i­cal de­vel­op­ment may pose.
Ak­shay Shar­ma, a pe­di­atric bone mar­row spe­cial­ist at St. Jude, said doc­tors al­ready knew peo­ple with sick­le cell dis­ease are at greater risk of de­vel­op­ing leukemia. But the cas­es high­light­ed how any form of ge­net­ic ma­nip­u­la­tion — in­clud­ing the CRISPR-based ap­proach­es Ver­tex, No­var­tis, Beam and oth­ers are pur­su­ing — could ex­ac­er­bate that pre­dis­po­si­tion.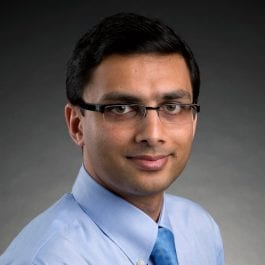 Ak­shay Shar­ma
"We def­i­nite­ly need more re­search to un­der­stand ex­act­ly what is this pre­dis­po­si­tion, and once we know it, on­ly then will we sat­is­fac­to­ri­ly an­swer this ques­tion: Is it safe or not?" Shar­ma, who has served as an in­ves­ti­ga­tor on gene ther­a­py tri­als, told End­points News. "And I think the an­swer may be in the mid­dle. Per­haps these ge­net­ic ther­a­pies are safe for most pa­tients, but some pa­tients are at greater risk."
For blue­bird, the hold was an­oth­er in a se­ries of set­backs the Cam­bridge biotech has faced in the years since they first showed da­ta from a hand­ful of pa­tients sug­gest­ing that their gene ther­a­py can be a func­tion­al cure for sick­le cell dis­ease. Un­able to prove to the FDA they could man­u­fac­ture their prod­uct safe­ly at scale, they've re­peat­ed­ly pushed back the date for fil­ing for ap­proval.
Most re­cent­ly, they pushed their time­line in­to late 2022, al­though that was be­fore the FDA hold came down. The de­lays have al­lowed Ver­tex and CRISPR Ther­a­peu­tics to catch up with a gene edit­ing ap­proach that en­tered the clin­ic five years lat­er. The two now be­lieve they will be first-to-mar­ket with a sick­le cell cure, which could pro­vide a ma­jor com­mer­cial ad­van­tage.
Nev­er­the­less, the FDA de­ci­sion re­newed in­vestor faith in blue­bird's path ahead. The stock $Blue rose 6% in pre-mar­ket trad­ing, from $30.92 to $33.00.
In Feb­ru­ary, blue­bird an­nounced that a sick­le cell pa­tient who re­ceived their gene ther­a­py five years pri­or was di­ag­nosed with acute myeloid leukemia. A sec­ond, they said, had been di­ag­nosed with a sus­pect­ed case of myelodys­plas­tic syn­drome, a can­cer-like dis­ease that oc­curs in the bone mar­row. They lat­er said the lat­ter case was in fact a mis­di­ag­nosed case of trans­fu­sion-de­pen­dent ane­mia.
Al­though blue­bird's analy­sis showed that the virus blue­bird us­es — a re-en­gi­neered form of HIV, called a lentivirus — didn't in­ter­fere with genes known to cause can­cer, Shar­ma said the ther­a­py could have el­e­vat­ed the pa­tients' risks in oth­er ways. It could have made more sub­tle ge­net­ic al­ter­ations, or the chemother­a­py "con­di­tion­ing" reg­i­ment pa­tients pri­or to the ther­a­py could have made them more sus­cep­ti­ble.
Af­ter a pa­tient who re­ceived blue­bird's ther­a­py was di­ag­nosed with myelodys­plas­tic syn­drome in 2018, the com­pa­ny at­trib­uted it to the chemother­a­py.
Re­cent stud­ies, Shar­ma not­ed, have linked the risk of leukemia af­ter a trans­plant to spe­cif­ic ge­net­ic mu­ta­tions. Re­searchers need to de­vel­op meth­ods of screen­ing for pa­tients who have that mu­ta­tion and po­ten­tial­ly oth­er mu­ta­tions that could put them at greater risk and quan­ti­fy pre­cise­ly how high that risk is. They will al­so need ways of min­i­miz­ing those risks, such as by de­vel­op­ing safer al­ter­na­tives to chemother­a­py — a task com­pa­nies such as Ma­gen­ta and Jasper Ther­a­peu­tics are now work­ing on.
He em­pha­sized that it would not be a prob­lem just for blue­bird but to any of the near­ly dozen at­tempts to cure sick­le cell dis­ease now at or near the clin­ic.
"If some­body has a pre­dis­po­si­tion," he said, "any type of ge­net­ic al­ter­ation or ex­po­sure to chemother­a­py could ac­cel­er­ate that and lead to leukemia."