Af­ter some sting­ing set­backs, a top an­a­lyst ques­tions the high fail­ure rate for Cel­gene's drug pipeline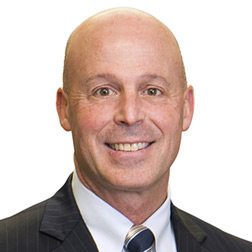 Mark Alles
When Mark Alles got the big pro­mo­tion to CEO of Cel­gene $CELG two years ago, the com­pa­ny was a wide­ly ad­mired big biotech which had com­mit­ted large por­tions of its rev­enue to build­ing a pipeline through some of the most in­tense deal­mak­ing ac­tiv­i­ties in the in­dus­try. To­day, its stock price is bad­ly banged up, its whole pipeline strat­e­gy is in doubt and some an­a­lysts are start­ing to give some care­ful at­ten­tion to de­ter­min­ing what's gone wrong.
Leerink's Ge­of­frey Porges has been look­ing at that much laud­ed pipeline strat­e­gy, and he's point­ing to a record of set­backs and washouts that leaves him to con­clude much has gone wrong.
In­vestors have as­signed very lit­tle val­ue to the pipeline Cel­gene has, and our analy­sis of the pro­duc­tiv­i­ty of Cel­gene's R&D ac­tiv­i­ty in the past 5 years sug­gests the cur­rent neg­a­tive sen­ti­ment may be war­rant­ed….Since 2013 we find that two-thirds of the com­pa­ny's named de­vel­op­ment pro­grams (typ­i­cal­ly phase II or lat­er) have failed, and of the ~20 named clin­i­cal de­vel­op­ment (non- mar­ket­ed) NCE's in Cel­gene's pipeline charts in 2013 and 2014, on­ly 1 has reached the mar­ket five years lat­er. This long term R&D per­for­mance is con­sis­tent with the per­for­mance of Cel­gene's stock, and po­ten­tial­ly ex­plains the low val­ue ac­cord­ed to the com­pa­ny's port­fo­lio of de­vel­op­ment stage pro­grams, de­spite their com­mer­cial prospects, com­pet­i­tive ad­van­tages and tech­ni­cal promise.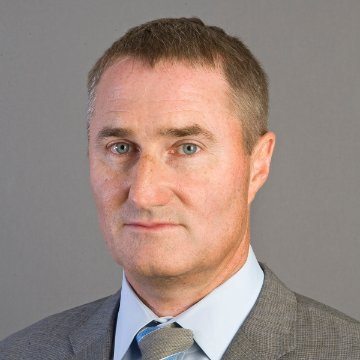 Ge­of­frey Porges, Leerink
Look­ing over the past 5 years, says Porges, you'll find on­ly two drugs — Ote­zla and Id­hi­fa — that came through the pipeline. Fo­cus on 2013-2015, and you'll see half of the ex­per­i­men­tal drugs list­ed in the pipeline have dis­ap­peared.
As a re­sult, Cel­gene re­mains heav­i­ly overde­pen­dent on Revlim­id, a sit­u­a­tion that drew some high-lev­el anger in the Trump ad­min­is­tra­tion af­ter the com­pa­ny was called out for rais­ing the price 20% over the past year — pur­su­ing a strat­e­gy that Wall Street en­cour­ages and law­mak­ers hate.
In­stead of get­ting bet­ter, the pipeline turnover rate is get­ting worse, says Porges.
Cel­gene has brought 15 and 11 new drug can­di­dates to its pipeline in 2016 and 2017, re­spec­tive­ly, com­pared to 2-6 can­di­dates per year in 2013-2015. These new adds ex­pand­ed Cel­gene's pipeline by 71% and 38%, re­spec­tive­ly, from the pre­vi­ous years. At the same time, pri­or pipeline as­sets al­so dis­ap­peared, with 7 can­di­dates de-em­pha­sized (pre­sum­ably ter­mi­nat­ed) in each of 2016 and 2017, while this num­ber was more mod­er­ate at 1-3 per year in 2013-2015. These pro­grams orig­i­nal­ly ac­count­ed for one-fourth to one-third of the pipeline ros­ter of com­pounds in the pre­vi­ous years. In to­tal, Cel­gene has in­tro­duced 40 drug can­di­dates to its pipeline since Q1 2013, and re­moved 20 can­di­dates from its pipeline from Q1 2013 to Q1 2018.

Out of the 20 drugs that have dis­ap­peared from their pipeline (al­most cer­tain­ly ef­fec­tive­ly dis­con­tin­ued though not for­mal­ly de­fined as such), 11 (55%) were dropped at phase 1, 5 (25%) at phase 2, and 4 (20%) at phase 3. It is un­der­stand­able that phase 1 as­sets are typ­i­cal­ly riski­er and are there­fore like­ly to fail more fre­quent­ly, but the dropout of phase 3 as­sets is con­cern­ing.
No won­der the stock is down 24% year to date and down 42% since the fail­ure of mon­gersen last Oc­to­ber. Porges points to the poor pipeline per­for­mance as a good cause for the de­cline in faith in the big cap stock.
One thing is cer­tain: Un­less Cel­gene finds a way to fire up its rev­enue again with­out an­ger­ing elect­ed of­fi­cials, the pres­sure will con­tin­ue to grow on Alles to prove he can meet the chal­lenge. So far, he's shak­en up man­age­ment and tak­en on more re­spon­si­bil­i­ty, as long­time in­sid­er George Golumbes­ki qui­et­ly ex­it­ed. And the spot­light is square­ly on the CEO.