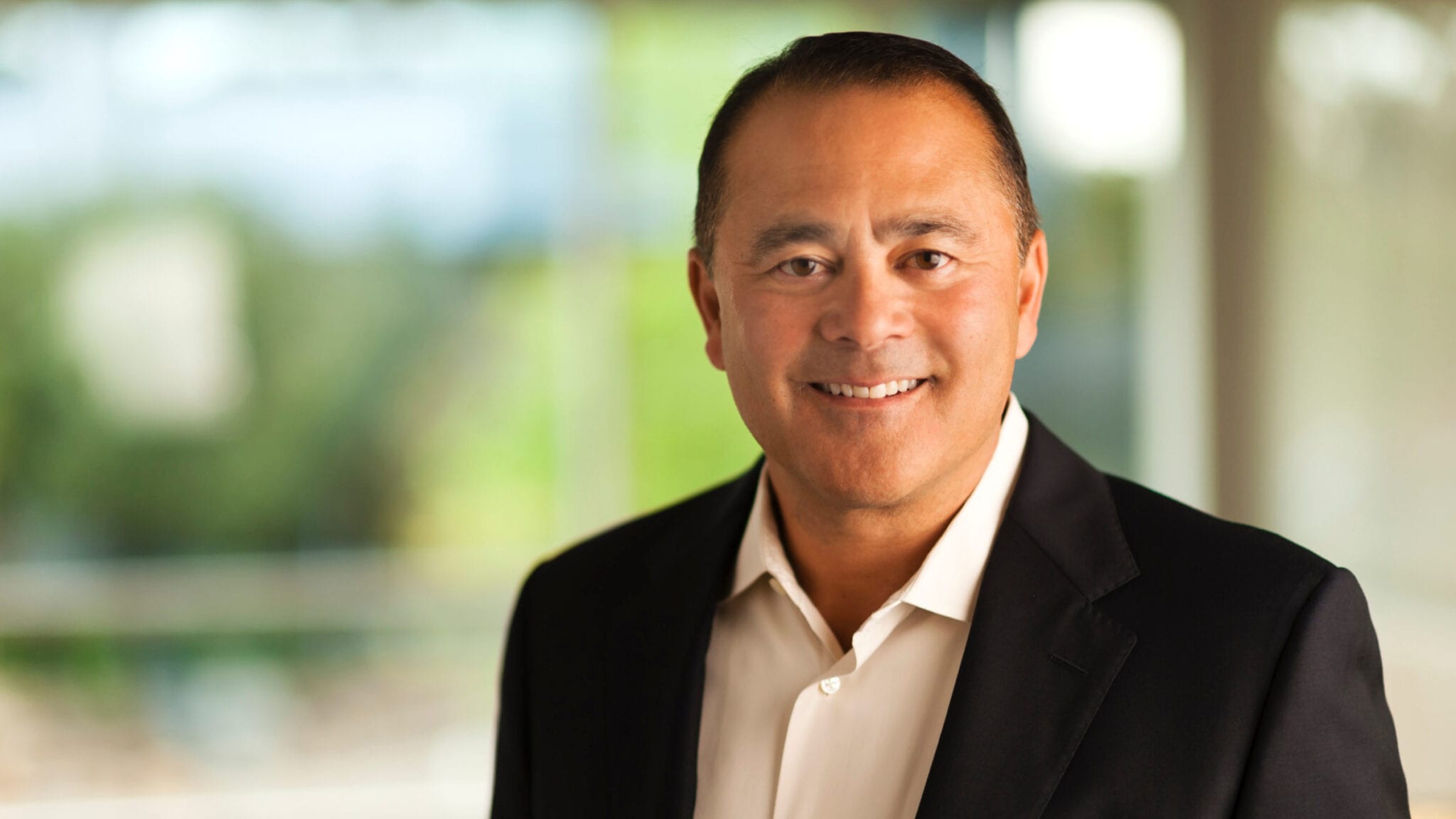 Michael Yang, ViaCyte CEO
Af­ter years of fail­ure, Vi­a­Cyte shows off first proof-of-con­cept for di­a­betes stem cell trans­plants
Sev­en years af­ter they first tried it, Vi­a­Cyte fi­nal­ly has da­ta show­ing that their stem cell treat­ment for di­a­betes — a po­ten­tial cure — can work in a pa­tient.
The da­ta are ex­treme­ly lim­it­ed: They come from a sin­gle pa­tient. But they pro­vide, out­side ex­perts say, the first proof-of-con­cept for an ap­proach that com­pa­nies, in­clud­ing Ver­tex, and di­a­betes re­search foun­da­tions are bet­ting could even­tu­al­ly pro­vide a func­tion­al cure for many pa­tients with type 1 di­a­betes and — down the road — the mil­lions more with type 2 di­a­betes.
The lim­it­ed re­sults were par­tic­u­lar­ly note­wor­thy be­cause Vi­a­Cyte's first at­tempt at trans­plant­i­ng lab-grown, in­sulin-pro­duc­ing in­to pa­tients be­gin­ning in 2014 had been a fail­ure.
"It's ac­tu­al­ly very im­pres­sive — I was not im­pressed by their first tri­al, but this is a ma­jor im­prove­ment," Camil­lo Ri­cor­di, di­rec­tor of the Di­a­betes Re­search In­sti­tute at the Uni­ver­si­ty of Mi­a­mi, told End­points News. "It's a crit­i­cal first step, it shows that they can work."
At the same time, the re­sults fell short of Vi­a­cyte's am­bi­tions to cre­ate a func­tion­al cure. De­spite the new cells, the pa­tient still need­ed to take in­sulin to con­trol her dis­ease.
"I would think it's not hav­ing enough of an ef­fect," Jeanne Lor­ing, a pro­fes­sor emer­i­tus at Scripps Re­search, told End­points.
Lor­ing, who launched a fore­run­ner of Vi­a­cyte in 1998 and main­tains a mod­icum of stock, said the re­sults were good but un­sur­pris­ing. "With any of these cell re­place­ment ther­a­pies, the wish is to have a com­plete cure," she added, "but at least un­til they get bet­ter, it is like­ly to just re­duce the need for in­sulin."
The pro­ce­dure, first con­ceived decades ago, in­volves tak­ing a bank of stem cells, ma­nip­u­lat­ing them to be­come pan­cre­at­ic pre­cur­sor cells and then im­plant­i­ng them in­to a pa­tient. There, they de­vel­op in­to in­sulin-pro­duc­ing be­ta cells, re­plac­ing the ones that are lost in type 1 di­a­betes pa­tients.
The ap­proach was meant as a scal­able al­ter­na­tive to islet cell trans­plant, an op­er­a­tion that has treat­ed thou­sands of pa­tients, many of who were able to go off in­sulin, but whose reach is lim­it­ed by the lim­it­ed num­ber of avail­able donors.
That was eas­i­er said than done, though. When Vi­a­Cyte first put their cells in­to hu­mans in 2014, en­cap­su­lat­ed in a de­vice meant to shield the lab-grown cells from the pa­tient's im­mune sys­tem, most of the cells didn't en­graft. The pa­tients saw lit­tle, if any, change to their dis­ease. The de­vice "ob­vi­ous­ly did not work," Ri­cor­di said.
Reel­ing from the fail­ure and fac­ing new com­pe­ti­tion from a start­up out of Har­vard called Sem­ma, Vi­a­Cyte tried an eas­i­er ap­proach. They im­plant­ed the cells in a porous de­vice that al­lows blood ves­sels to reach through. That means the cells are ex­posed to the im­mune sys­tem and pa­tients have to take im­muno­sup­pres­sants — lim­it­ing the ther­a­py to on­ly the sick­est 10% of di­a­bet­ics — but it al­so al­lows the cells to ful­ly en­graft.
Nine months af­ter un­der­go­ing ther­a­py, the pa­tient in the study, a woman who had di­a­betes for 36 years and was con­sid­ered "brit­tle," had mul­ti­ple in­di­ca­tors of high lev­els of in­sulin pro­duc­tion. C-Pep­tide, a bio­mark­er of in­sulin, had in­creased from 0.1 nanogram per mililiter, to 0.8.
Her HbA1C, a mea­sure of blood sug­ar con­trol, dropped from 7.4% to 6.6%, putting her al­most be­low di­a­bet­ic lev­els. She went from hav­ing her blood sug­ar in a healthy range 54% of the time to 84% of the time.
"This case is sem­i­nal," CEO Michael Yang told End­points. "It's re­al­ly the first time that it's ever been shown that an im­plant­ed set of cells in a pa­tient can pro­duce glu­cose re­spons­es, in­sulin and im­pact clin­i­cal mea­sures in a mean­ing­ful way."
Still the da­ta fall well short of what Yang says is the ul­ti­mate goal: a cure, ef­fec­tive­ly an ar­ti­fi­cial pan­creas. It's just one pa­tient — a re­sult, in part, of the pan­dem­ic shut­ter­ing en­roll­ment in their study — and that pa­tient re­mains on in­sulin. And at best, Yang said, the treat­ment will work for 2 to 5 years.
Yang said they have more pa­tients ready to en­roll soon and, af­ter fin­ish­ing a 10-12 per­son study, will talk to the FDA about launch­ing a piv­otal tri­al. But they are now in a close com­pe­ti­tion with Ver­tex, who spent $900 mil­lion to buy Sem­ma in 2019, and was cleared ear­li­er this year to launch their own tri­al.
Al­though both now re­ly on im­muno­sup­pre­sants, they are each de­vel­op­ing new ap­proach­es to shield the cells from the im­mune sys­tem, which would open the treat­ment to far more pa­tients. Oth­er com­pa­nies, Ri­cor­di not­ed, are al­so de­vel­op­ing safer and more tol­er­a­ble al­ter­na­tives to im­muno­sup­pre­sants that could be used in tan­dem with the stem cell ther­a­pies.
With more re­sources, Ver­tex could beat Vi­a­Cyte to mar­ket — a prod­uct, in part, of their de­ci­sion to start with the failed en­cap­su­la­tion de­vice in 2014. But Yang, who joined the com­pa­ny ear­li­er this year, said he doesn't have re­grets.
"I'm a front wind­shield kind of guy," he said. "So the fact that we have this da­ta, I'm look­ing for­ward to see­ing what we can do."