Al­ler­gy Ther­a­peu­tic­s' im­munother­a­py prospect tar­nished af­ter birch vac­cine flops in PhI­II
When the FDA lift­ed a 5-year clin­i­cal hold on Al­ler­gy Ther­a­peu­tics' grass pollen al­ler­gy vac­cine, CEO Manuel Llo­bet sig­naled that the com­pa­ny need­ed on­ly to "fi­nal­ize the clin­i­cal de­vel­op­ment" be­fore they can un­lock the $2 bil­lion mar­ket val­ue wait­ing for their sub­cu­ta­neous jab. But in­vestors' con­fi­dence in the whole im­munother­a­py plat­form was threat­ened again Mon­day af­ter Al­ler­gy con­ced­ed a top-line fail­ure for an­oth­er Phase III prod­uct pro­tect­ing against birch pollen.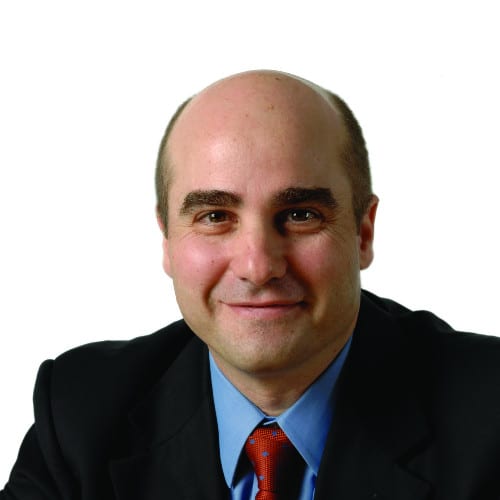 Manuel Llo­bet
The vac­cine, dubbed Pollinex Quat­tro Birch or B301, did not make a sta­tis­ti­cal­ly sig­nif­i­cant im­pact on a com­bined symp­tom med­ica­tion score av­er­aged over the peak birch pollen sea­son for 582 pa­tients across Ger­many, Poland, Aus­tria and Swe­den who had hay fever in­duced by birch.
That's de­spite ev­i­dent el­e­vat­ed pres­ence of im­munoglob­u­lin mark­ers such as IgG and IgG4, which in­di­cates a "strong and sus­tained im­mune re­sponse to treat­ment" — with p <0.0001 on the dif­fer­ences be­tween ac­tive and place­bo.
"We are sur­prised by the re­sult, giv­en the strong im­mune re­sponse sug­gest­ed by the in­creased im­munoglob­u­lin mark­ers in the treat­ment arm and the sub­stan­tial symp­tom im­prove­ment we had ob­served in ear­li­er tri­als," Llo­bet said in a state­ment. "We will now un­der­take a com­pre­hen­sive re­view of the full dataset to de­ter­mine our path for­ward with the in­ves­ti­ga­tion­al prod­uct."
The news evis­cer­at­ed Al­ler­gy's al­ready bat­tered stock price (LON: $AGY), tak­ing 40% — or £0.06 — off per share.
It will now be even more im­por­tant to prove the Pollinex Quat­tro tech in the up­com­ing grass study, which is ex­pect­ed to kick off this year. It's a project that the UK-based biotech raised £20 mil­lion for back in 2015 in pur­suit of the lu­cra­tive US mar­ket, which would add to its mod­est prof­it (adding to £16.36 mil­lion in 2018).