Alzheon re­turns, with a $47M NIH grant and one last shot at a piv­otal PhI­II Alzheimer's suc­cess
Alzheon has spent four years search­ing for in­vestors, pub­lic or pri­vate, will­ing to back a large study for their once-failed Alzheimer's drug. On Thurs­day, they fi­nal­ly found a bene­fac­tor.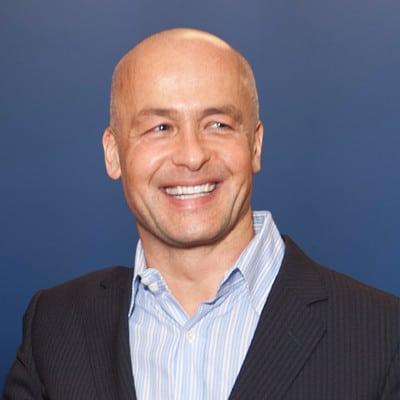 Mar­tin To­lar
The NIH's In­sti­tute for Ag­ing award­ed Alzheon $47 mil­lion over the next five years for a piv­otal Phase III tri­al on their lead drug, ALZ-801. It's not the IPO that CEO and founder Mar­tin To­lar want­ed — and twice filed for — but the com­pa­ny says it will be enough to start study they have want­ed to get off the ground for four years.
Alzheimer's tri­als are no­to­ri­ous­ly long, dif­fi­cult to run and ex­pen­sive, but To­lar told End­points News in an email that the fund­ing would be enough to cov­er the full study. In its first IPO at­tempt, Alzheon had tried to raise up­wards of $100 mil­lion to launch two Phase III tri­als. The new raise is rough­ly in line with its sec­ond IPO at­tempt, when they said $40 mil­lion would be suf­fi­cient to start and get da­ta from a Phase IIb study.
The Phase III tri­al will en­roll 300 pa­tients and be­gin in the first quar­ter of 2021, the com­pa­ny said. In 2016, To­lar said they would need 500 peo­ple for the piv­otal stud­ies. On top of the new fil­ing, the com­pa­ny raised $6 mil­lion last year, ac­cord­ing to an SEC fil­ing.
Alzheon's drug is built on the be­ta amy­loid hy­poth­e­sis — the one that, af­ter mul­ti­ple ma­jor fail­ures, seemed dead in the wa­ter be­fore Bio­gen an­nounced last year that a re-analy­sis of one of its Phase III tri­als showed their be­ta amy­loid drug ad­u­canum­ab was suc­cess­ful. A ver­sion of ALZ-801 has al­so failed once be­fore. Alzheon li­censed it from Neu­rochem (now known as Bel­lus Health) six years af­ter it failed in a Phase III study.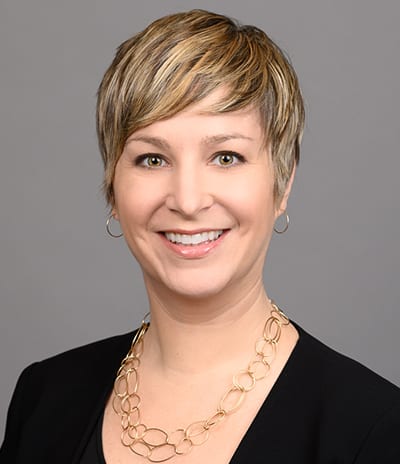 Re­bec­ca Edel­may­er
Re­bec­ca Edel­may­er, di­rec­tor of sci­en­tif­ic en­gage­ment at the Alzheimer's As­so­ci­a­tion, ac­knowl­edged that treat­ments built around amy­loid hy­poth­e­sis have seen their share of set­backs, but she ar­gued that didn't fore­close the pos­si­bil­i­ty for suc­cess with new med­i­cines with dif­fer­ent de­vel­op­ment and amy­loid-tar­get­ing strate­gies.
"That doesn't mean all ap­proach­es to tar­get amy­loid are cre­at­ed the same," Edel­may­er told End­points. "They don't at­tack amy­loid in the same way, they don't re­move amy­loid or pre­vent it from build­ing up in the same way. It's im­por­tant we test all the ap­proach­es."
Alzheon has ad­just­ed the mol­e­cule so it's ab­sorbed more eas­i­ly in the blood. They say they can suc­ceed by giv­ing it to pa­tients ear­li­er — a com­mon re­frain among Alzheimer's drug de­vel­op­ers — and by giv­ing it to the right pa­tients. The study will en­roll pa­tients with two APOE4 mu­ta­tions, putting them at a great­ly el­e­vat­ed risk of de­vel­op­ing amy­loid plaque buildup and Alzheimer's it­self.
"This in­no­v­a­tive Phase 3 study is the first to ini­tial­ly fo­cus on symp­to­matic APOE4/4 pa­tients," said An­ton Porsteins­son, a Uni­ver­si­ty of Rochester Alzheimer's re­searcher who will serve as lead in­ves­ti­ga­tor. "If these bio­mark­ers cor­re­late with clin­i­cal ef­fi­ca­cy, this would en­able their use as po­ten­tial sur­ro­gate out­comes in Alzheimer's pre­ven­tion tri­als, al­low­ing more ef­fi­cient tri­al de­sign."