Amarin scores a big win for its car­dio out­comes study on Vas­cepa — stock races high­er as an­a­lysts ap­plaud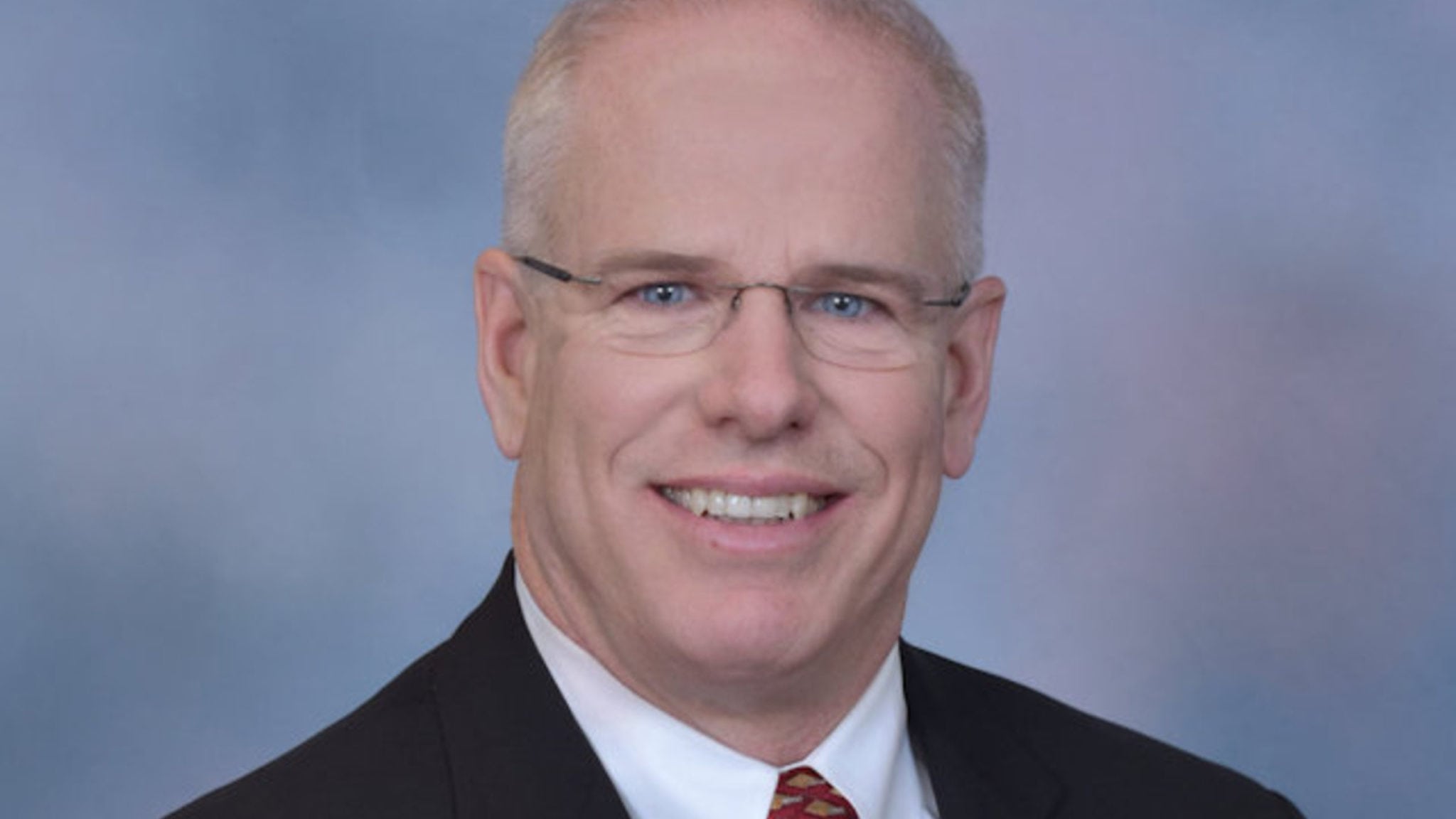 Amarin $AM­RN has staked its claim to the next big block­buster in the car­dio space, herald­ing a clear sta­tis­ti­cal win on the pri­ma­ry end­point for its 7-year clin­i­cal quest to prove that its in­dus­tri­al strength pu­ri­fied fish oil Vas­cepa can sig­nif­i­cant­ly re­duce ma­jor car­dio threats for a broad swath of pa­tients.
An ear­ly pre­view of the top-line da­ta rolled out at a bleary-eyed time in the morn­ing on Mon­day point­ed a di­rect ar­row at a rel­a­tive 25% drop in risk for ma­jor car­dio events — such as death, stroke and hos­pi­tal­iza­tion due to angi­na — hit­ting a high­ly sta­tis­ti­cal p=<0.001 for the pa­tients in the years-long RE­DUCE-IT study. And re­searchers al­so high-fived each oth­er for a clean safe­ty pro­file in the same head­line da­ta to make the state­ment.
The da­ta sup­port­ed "ro­bust" ev­i­dence of its ef­fect across mul­ti­ple sec­ondary end­points, ac­cord­ing to the com­pa­ny. We won't see the par­tic­u­lars un­til lat­er, but the com­pa­ny is on track to file for ap­provals in ear­ly 2019.
An­a­lysts at Jef­feries have said that a suc­cess here could trans­form Vas­cepa in­to a $2 bil­lion-plus drug. And that num­ber res­onat­ed this morn­ing, as Amarin's share prize zoomed up 288%. The stun­ning ad­vance fol­lowed fresh re­marks from Jef­feries about the rel­a­tive val­ue that Amarin un­der­scored this morn­ing rel­a­tive to oth­er drugs that have tried — and failed — to make much of an im­pres­sion.
The mag­ni­tude of MACE re­duc­tion is so far the great­est among all ther­a­pies on top of statins, far ex­ceed­ing the clin­i­cal­ly mean­ing­ful CV ben­e­fit ex­pec­ta­tion. Re­call two PC­SK9 in­hibitors (Repatha and Pralu­ent) and Ilaris all re­duced MACE risks by 15% in re­cent­ly com­plet­ed CVOTs (FOURI­ER, ODYSSEY, and CAN­TOS). The FDA has ex­pand­ed Repatha's la­bel to in­clude cer­tain CV risk re­duc­tion and is cur­rent­ly re­view­ing sBLA of Pralu­ent in MACE re­duc­tion (PDU­FA on 4/28/19). Our doc sur­vey sug­gest­ed 10-15%+ risk re­duc­tion in MACE is con­sid­ered clin­i­cal­ly mean­ing­ful.
"We are de­light­ed with these topline study re­sults," said John Thero, pres­i­dent and CEO of Amarin, in a state­ment. "Giv­en Vas­cepa is af­ford­ably priced, oral­ly ad­min­is­tered and has a fa­vor­able safe­ty pro­file, RE­DUCE-IT re­sults could lead to a new par­a­digm in treat­ment to fur­ther re­duce the sig­nif­i­cant car­dio­vas­cu­lar risk that re­mains in mil­lions of pa­tients with LDL-C con­trolled by statin ther­a­py, as stud­ied in RE­DUCE-IT."
None of this is go­ing to make it easy for the com­pa­ny, though, with a host of an­gry short in­vestors like­ly to try what­ev­er it takes to fo­ment a back­lash against the da­ta for the last big cat­a­lyst of Q3. Fur­ther com­pli­cat­ing their suc­cess, As­traZeneca has its own out­comes study for the ri­val Epano­va ready to read out next year, while GSK's Lo­vaza went gener­ic sev­er­al years ago.
But as the morn­ing wore on, it be­came ap­par­ent that Amarin was hold­ing on to its big gains and sup­port­ers are swoon­ing.
Pa­tients en­rolled in RE­DUCE-IT had reg­is­tered an LDL-C lev­el be­tween 41-100 mg/dL (me­di­an base­line LDL-C 75 mg/dL) con­trolled by statin ther­a­py with a slate of car­dio­vas­cu­lar risk fac­tors in­clud­ing: per­sis­tent el­e­vat­ed triglyc­erides be­tween 150-499 mg/dL (me­di­an base­line 216 mg/dL) and ei­ther es­tab­lished car­dio­vas­cu­lar dis­ease or di­a­betes mel­li­tus and at least one oth­er CV risk fac­tor.
That's a big mar­ket.
This Phase III has been end­less­ly de­bat­ed as the time drew near for the read­out. Amarin's Vas­cepa — ap­proved more than 4 years ago for hy­per­triglyc­eridemia — demon­strat­ed its abil­i­ty to sig­nif­i­cant­ly re­duce triglyc­erides in those pa­tients while in­flu­enc­ing bio­mark­ers on in­flam­ma­tion. But as we know from past big car­dio stud­ies, that cer­tain­ly doesn't nec­es­sar­i­ly trans­late in­to the kind of hard and demon­stra­ble health ben­e­fits such that pay­ers are will­ing to cov­er much larg­er mass pop­u­la­tions of at-risk mem­bers.
RE­DUCE-IT set out to an­swer that ques­tion, with re­searchers en­rolling more than 8,000 pa­tients so they could com­pare it as an add-on to statins in re­duc­ing in­stances of ma­jor ad­verse car­dio­vas­cu­lar events (MACE) as com­pared to statin-treat­ed pa­tients plus place­bo.
We al­ready know from the re­cent AS­CEND study that pop­u­lar fish oil prod­ucts sold in every phar­ma­cy have no clear health ben­e­fits, and Amarin has been built on the no­tion that its high­ly-pu­ri­fied, omega-3 fat­ty acid prod­uct could dis­tin­guish it­self from the sup­ple­ment field. Com­pa­ny ex­ecs said that fish oil's weak­ness would sim­ply make it eas­i­er to prove Vas­cepa's val­ue, once the out­comes da­ta were in.
Is it good enough?
Even pos­i­tive car­dio da­ta don't al­ways trans­late in­to com­mer­cial op­por­tu­ni­ty, and an­a­lysts now will see whether Amarin has come up with da­ta that are good enough to qual­i­fy as the prac­tice-chang­ing event that the com­pa­ny's back­ers have in­sist­ed would now be in reach.
The dif­fer­ence amounts to a mar­ket with mil­lions of po­ten­tial pa­tients.
Sup­port­ive Jef­feries an­a­lysts who helped build sup­port for the drug's suc­cess re­cent­ly not­ed:
Pos­i­tive RE­DUCE-IT will be prac­tice chang­ing as it will pro­vide POC that us­ing a high­ly pu­ri­fied Omega-3 drug (vas­cepa) in MD pa­tients on sta­ble statins and rel­a­tive­ly well-con­trolled LDL-C (<100mg/dL) con­tributes to a CV ben­e­fit. While LDL-C has de­creased over decades, TGs con­tin­ue to rise. The mar­ket needs this type of drug.
But for every ad­vo­cate, you could count two more who bet against the drug and any up­beat rise in the share price. The die hards won't re­treat with­out putting up a fight, but their num­bers were def­i­nite­ly dwin­dling Mon­day.
---
Im­age: John Thero. AMARIN