Am­i­cus' lat­est pos­i­tive up­date on Pompe drug hints at ac­cel­er­at­ed ap­proval pitch
In the lat­est twist for what's proved to be a year-long mar­ket thriller of dra­mat­ic ups and downs, Am­i­cus Ther­a­peu­tics CEO John Crow­ley to­day peeled the cov­ers off an up­dat­ed — and up­beat — look at how their drug ATB200/AT2221 per­formed in a Phase I/II study of Pompe dis­ease. And he's hint­ing that the pos­i­tive re­sults could pave the way to an ac­cel­er­at­ed ap­proval — pro­vid­ed reg­u­la­tors are en­cour­ag­ing.
The key take­aways on this rare dis­ease drug, Am­i­cus' $FOLD third clin­i­cal-stage pro­gram: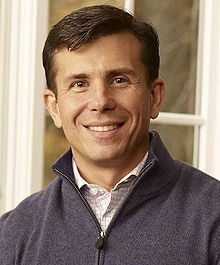 John Crow­ley
Af­ter post­ing mean ini­tial im­prove­ments in a 6-minute walk test af­ter 6 months of 38 me­ters and 52 me­ters for two groups of pa­tients who had ei­ther been switched from en­zyme re­place­ment ther­a­py or had nev­er had ERT, the ex­pand­ed group of pa­tients now evalu­able has re­set those num­bers at 35 me­ters and 42 me­ters. The 9-month da­ta on a se­lect group of pa­tients is com­ing in now at 37 me­ters and 75 me­ters (for two ERT-naive pa­tients).
Some ero­sion from the first set of re­sults isn't like­ly to dull an­a­lysts' en­thu­si­asm for the drug, while the 9-month da­ta un­der­score the kind of snap­shot on dura­bil­i­ty they'll def­i­nite­ly like. But there was no con­trol group for this study.
Am­i­cus' shares jumped 21% on the news.
Leerink's Joseph Schwartz has been an en­thu­si­as­tic ob­serv­er. He not­ed:
The main ques­tion on in­vestors' minds will be whether Am­i­cus will be able to file for reg­u­la­to­ry ap­proval based on these re­sults. Re­call, reg­u­la­tors have good ex­po­sure to Pompe dis­ease thanks to My­ozyme/Lu­mizyme, so while the Ph.1/2 study is not pbo.-con­trolled and is small in en­roll­ment, ATB200/AT2221 could be an­oth­er in­stance where­in the FDA ex­er­cis­es flex­i­bil­i­ty to ex­pe­dite ap­proval of a su­pe­ri­or drug in a pt. pop­u­la­tion with an un­met need.
It's still ear­ly days for a small study in­volv­ing a rare dis­ease, but Am­i­cus is al­so tout­ing ev­i­dence of im­proved strength among the sub­jects in the study. And re­searchers high­light­ed im­prove­ments in bio­mark­ers of mus­cle strength to make their case that they're right on track.
Forced vi­tal ca­pac­i­ty — a mea­sure of pul­monary func­tion — im­proved mar­gin­al­ly for the ERT-naive group, ris­ing 4.2% and 5% at 6 and 9 months, while the ERT-switch pa­tients saw a slight de­cline.
"Very con­sis­tent­ly," Am­i­cus CEO Crow­ley tells me, "they seemed to be get­ting much stronger. I don't know where the num­bers will specif­i­cal­ly end up," he adds, "but the mag­ni­tude of the im­prove­ment is re­al­ly dra­mat­ic."
The 6-minute walk test has been the cen­ter of at­ten­tion among an­a­lysts, but Crow­ley says that physi­cians have spent just as much time look­ing at the bio­mark­ers.
"These weren't ex­pect­ed to get bet­ter," says Crow­ley, who cre­at­ed No­vazyme to de­vel­op an ERT for Pompe dis­ease months af­ter his daugh­ter Megan was di­ag­nosed with the dis­ease as an in­fant. Gen­zyme lat­er bought out No­vazyme and Crow­ley went on to found Am­i­cus, which set out to find a bet­ter ther­a­py.
Right now the base case as­sump­tion is that the com­pa­ny will go ahead with a planned Phase III study next year, adds Crow­ley, stop­ping short of say­ing that the com­pa­ny would push for a quick OK on the Phase I/II da­ta. But he adds that com­pa­ny ex­ecs will take the ear­ly-stage da­ta to reg­u­la­tors and see what they think about pur­su­ing a short­er path to an ap­proval.
"The key (to ac­cel­er­at­ed ap­proval) is man­u­fac­tur­ing," he adds. "We've in­vest­ed enor­mous sums in scale up" to pro­vide Phase III and com­mer­cial quan­ti­ties of the drug. And he be­lieves that's put them in a good po­si­tion with reg­u­la­tors, if they prove amenable.
Am­i­cus and its in­vestors have been through a roller coast­er ride over the past year. The FDA spurned its ap­pli­ca­tion for its lead drug mi­gala­s­tat, de­mand­ing a new tri­al, even as Eu­ro­pean reg­u­la­tors pro­vid­ed a green light. Then Don­ald Trump was elect­ed pres­i­dent, and af­ter a lit­tle one-on-one lob­by­ing by Crow­ley the FDA — now un­der Scott Got­tlieb — told them they could go ahead and re-ap­ply with­out the new study.
All that speaks pos­i­tive­ly of their odds in case they do shoot for a quick ap­proval. But the year has al­so had its set­backs.
Just a few weeks ago, Am­i­cus' drug SD-101 failed a Phase III study, miss­ing the co-pri­ma­ry and key sec­ondary end­points in treat­ing epi­der­mol­y­sis bul­losa.
A hit here will en­cour­age more in­vestors that there's more wins than loss­es to fo­cus on — giv­ing Am­i­cus a help­ing hand as it winds its way through some cru­cial piv­otal mile­stones.
Mark Roberts, the prin­ci­pal in­ves­ti­ga­tor in the Pompe study, said:
"I be­lieve that the re­sults from this Phase 1/2 clin­i­cal study show strik­ing im­prove­ments in func­tion­al mea­sures and key bio­mark­ers dur­ing the first six months of treat­ment, in ad­di­tion to con­tin­ued, fur­ther ben­e­fit out to nine months. I am es­pe­cial­ly in­trigued by the six-minute walk dis­tance and oth­er mo­tor func­tion tests in the ERT-switch pa­tients who his­tor­i­cal­ly have de­clin­ing mo­tor func­tion fol­low­ing two or more years of treat­ment. These clin­i­cal da­ta are com­pelling and sug­gest that ATB200/AT2221 has the po­ten­tial to shift the treat­ment par­a­digm for Pompe dis­ease."
---
Im­age: Megan Crow­ley, daugh­ter of Am­i­cus CEO John Crow­ley, is rec­og­nized dur­ing Pres­i­dent Don­ald Trump's first ad­dress to a joint ses­sion of Con­gress on Feb­ru­ary 28, 2017. At 15 months old, Crow­ley was di­ag­nosed with Pompe Dis­ease and not ex­pect­ed to live more than a few short years. Megan, age 20, is now a sopho­more at Notre Dame. Chris Kle­po­nis / AP Im­ages