Am­i­cus scraps a top rare dis­ease drug af­ter it flunks a piv­otal test — and shares spike
Just two months af­ter Am­i­cus Ther­a­peu­tics $FOLD got a rare re­prieve from the FDA, clear­ing the path for a new mar­ket­ing ap­pli­ca­tion for its lead drug mi­gala­s­tat, the biotech has been ham­mered by a se­vere set­back on its num­ber two drug de­vel­op­ment ef­fort. The com­pa­ny re­port­ed this morn­ing that SD-101 failed a Phase III study, miss­ing the co-pri­ma­ry and key sec­ondary end­points in treat­ing epi­der­mol­y­sis bul­losa.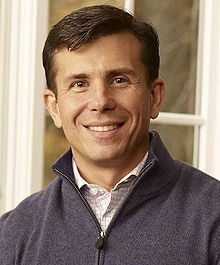 John Crow­ley, Am­i­cus
There was no ev­i­dence of sta­tis­ti­cal su­pe­ri­or­i­ty in wound clos­ing — with the drug ac­tu­al­ly un­der­per­form­ing the place­bo on the key mea­sures — and Am­i­cus ex­ecs say they will scrap any oth­er de­vel­op­ment ef­forts, though pa­tients in the piv­otal can re­main on ther­a­py if they choose.
Am­i­cus shares dropped 14% soon af­ter the news hit, but then quick­ly — and re­mark­ably — turned back north in­to the green as in­vestors and an­a­lysts ral­lied be­hind the com­pa­ny.
This rare and dev­as­tat­ing ge­net­ic dis­ease is char­ac­ter­ized by pa­pery thin skin sub­ject to se­vere blis­ter­ing and tear­ing. Most pa­tients —and there are some 30,000 to 40,000 in the world's ma­jor drug mar­kets — die be­fore the age of 30. There are no ther­a­pies ap­proved for the ail­ment.
Am­i­cus CEO John Crow­ley arranged to buy the drug in an $847 mil­lion deal — $229 mil­lion up front — for Scio­derm back in 2015. At the time, he told me he felt cer­tain that the ther­a­py was on track to be­come a block­buster.
An­a­lysts, though, weren't near­ly as en­thu­si­as­tic, which helps ex­plain the mut­ed in­vestor re­sponse. Leerink's Joseph Schwartz put it this way:
We be­lieve the neg­a­tive news will cause nom­i­nal weak­ness of a dol­lar or so for the stock to­day, but based on al­ready cau­tious in­vestor sen­ti­ment for the EB pro­gram, we be­lieve this blip could be short-lived as in­vestors an­tic­i­pate ad­di­tion­al pos­i­tive Ph.1/2 Pompe da­ta, which is al­so ex­pect­ed in 3Q.
Crow­ley can still look to a re­newed ef­fort to gain an ap­proval for mi­gala­s­tat, which reg­u­la­tors at the FDA ini­tial­ly stopped in its tracks with a de­mand for a new study. That was be­fore Scott Got­tlieb took over as com­mis­sion­er, and Pres­i­dent Don­ald Trump voiced a full-throat­ed call for faster ac­tion at the agency.
Crow­ley said:
In seek­ing to de­vel­op nov­el, high qual­i­ty ther­a­pies for those liv­ing with dev­as­tat­ing rare dis­eases we may some­times fail. But we would rather be the first to fail, than the last to try. Our vi­sion at Am­i­cus re­mains stead­fast and is fo­cused on build­ing a lead­ing glob­al biotech­nol­o­gy com­pa­ny that de­liv­ers sig­nif­i­cant ben­e­fits for peo­ple liv­ing with rare dis­eases.