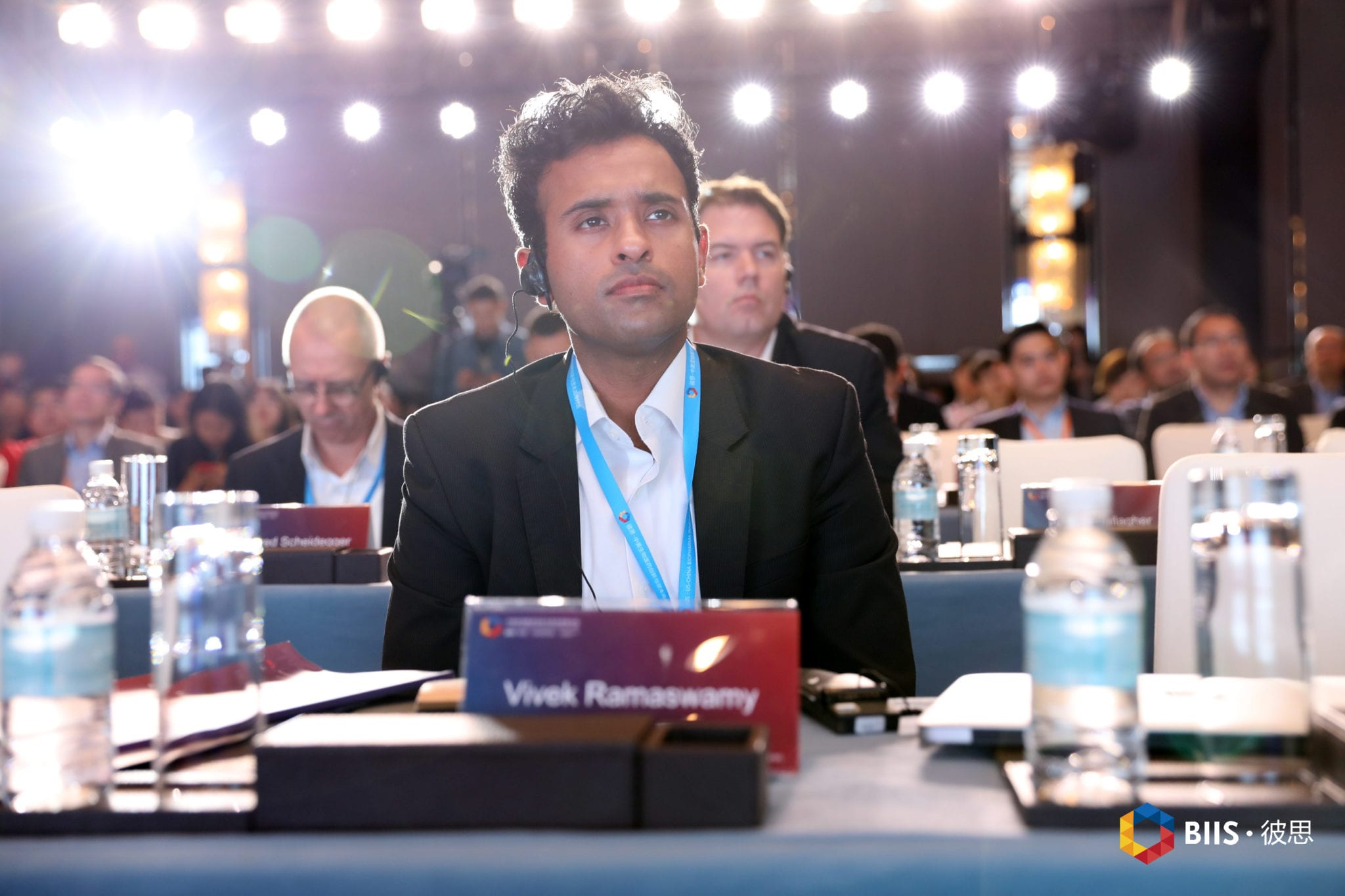 0-for-2: An­oth­er fad­ed drug star in Ax­o­van­t's much-hyped pipeline falls, tar­nish­ing Ra­maswamy's deal-mak­ing rep
A few years ago, when Vivek Ra­maswamy bagged nelotanserin for his pre­mier biotech start­up Ax­o­vant in a small-mon­ey deal with Are­na, the ex-hedge fund play­er tout­ed the pact as a key move in his plan to be­come a leader in treat­ing Lewy body de­men­tia.
To­day, the drug has joined Ax­o­vant's Alzheimer's drug in­tepir­dine as ev­i­dence that Ra­maswamy's ini­tial pipeline strat­e­gy was gen­er­al­ly bad.
Ax­o­vant's long suf­fer­ing shares $AX­ON cratered, free falling 27% as in­vestors swal­lowed an­oth­er dose of fail­ure.
Re­searchers say that nelotanserin blew the pri­ma­ry end­point on a Phase II for pa­tients with Lewy body de­men­tia who suf­fer a sleep dis­or­der. The best they could find were "trends in pre­spec­i­fied analy­ses of study di­aries and cer­tain sleep pa­ra­me­ters on polysomnog­ra­phy." And now they'll ditch the ef­fort al­to­geth­er, throw­ing it in the same scrap heap where you'll find in­tepir­dine.
Nelotanserin has been in the head­lines be­fore. At the be­gin­ning of the year, when Ax­o­vant and Ra­maswamy were try­ing to find some­thing good to say about the pipeline, they point­ed to a pos­i­tive p-val­ue for a sub­set of Parkin­son's pa­tients — on­ly to shame­faced­ly ad­mit soon af­ter that they had mis­cal­cu­lat­ed their fig­ure.
Ax­o­vant has now wiped the old slate clean, start­ing over again with a new pipeline and a new ex­ec­u­tive crew — af­ter David Hung and his en­tourage split soon af­ter the Alzheimer's tri­al flopped.
Their stock dropped 27% Mon­day morn­ing. Be­fore the plunge, their stock had trad­ed well above $20 a share. It's go­ing to start the day with a mar­ket open of around $1.20.
To be fair, Ra­maswamy doesn't do many deals like the ones he struck ear­ly on. Ra­maswamy found­ed his um­brel­la com­pa­ny Roivant on the idea that he could pick up drugs left on the shelf in the in­dus­try with small up­fronts. More re­cent­ly, as his fundrais­ing pushed past the $3 bil­lion mark, he's upped the ante con­sid­er­ably.
At 0-for-2, Ra­maswamy needs a win on the da­ta. And he has the mon­ey to get there with his grow­ing sta­ble of Vants — pro­vid­ed he's now bet­ter at pick­ing drugs.
---
Vivek Ra­maswamy at the US-Chi­na Bio­phar­ma In­no­va­tion and In­vest­ment Sum­mit in Shang­hai on Oc­to­ber 23, 2018. End­points News, Pharm­Cube