Arde­lyx rolls out pos­i­tive PhI­II IBS-C da­ta on tena­panor as ri­vals prep for a show­down, but shares crater
Two days ago it was Syn­er­gy Phar­ma's turn to tout pos­i­tive Phase III da­ta on its drug Tru­lance for ir­ri­ta­ble bow­el syn­drome with con­sti­pa­tion. To­day, ri­val Arde­lyx $ARDX is step­ping up with the first of its two Phase III read­outs on tena­panor as the new­com­ers look to chal­lenge Iron­wood's mar­ket-lead­ing ther­a­py. And at first blush, in­vestors weren't im­pressed.
All but one of the key da­ta points were all pos­i­tive. In the pri­ma­ry goal, ob­serv­ing the im­pact of their drug in 6 of 12 weeks of ther­a­py, 27% in the tena­panor arm scored a com­plete re­sponse on a sig­nif­i­cant 30% or greater re­duc­tion in ab­dom­i­nal pain and at least one added com­plete bow­el move­ment from base­line — com­pared to 18.7% in the place­bo group.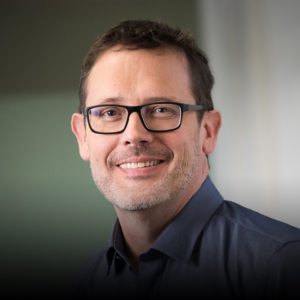 Mike Raab
There was a key sec­ondary miss, though, on in­di­vid­ual bow­el move­ment rates. Di­ar­rhea could al­so prove trou­ble­some for Arde­lyx, with a rel­a­tive rate of 14.6% for the drug arm vs 1.7% in the place­bo group. 5.9% of the pa­tients tak­ing tena­panor dis­con­tin­ued due to di­ar­rhea, but Arde­lyx CEO Mike Raab has been hit be­fore on di­ar­rhea rates for this drug, and an­a­lysts are like­ly to be re­lieved the rate wasn't high­er.
Wed­bush's David Nieren­garten looked the da­ta over and con­clud­ed that the drug looked ap­prov­able, but not a top per­former, land­ing "some­where in be­tween Linzess and Tru­lance (gen­er­al­ly not as ef­fi­ca­cious as Linzess or as well-tol­er­at­ed as Tru­lance). Al­though we view prod­uct as ap­prov­able (as­sum­ing suc­cess in T3MPO-2, read­ing out next half) the re­sults low­er our es­ti­mates and part­ner­ship in­ter­est for the drug, par­tic­u­lar­ly in light of the Tru­lance launch."
That's not what back­ers want­ed to hear, and the biotech's stock cratered, plung­ing 32%.
You can be sure the ri­vals — in­clud­ing the team mar­ket­ing Iron­wood's Linzess — will seize on any short­com­ings as they be­gin to square off over the mar­ket. Linzess has scored the high­est of the three on ef­fi­ca­cy (34%), with Arde­lyx trail­ing in third place, though all are with­in a few points of each oth­er. Linzess may have the worst rate for di­ar­rhea.
None of these drugs stand out as a dom­i­nant drug on ef­fi­ca­cy, and that may well lead to a near fu­ture sce­nario in which physi­cians send pa­tients home with a sam­pling so they can de­cide which is best for them.
Tru­lance (ple­ca­natide) in­ves­ti­ga­tor Ronald Fo­gel told me ear­li­er in the week that that is what they do in his prac­tice.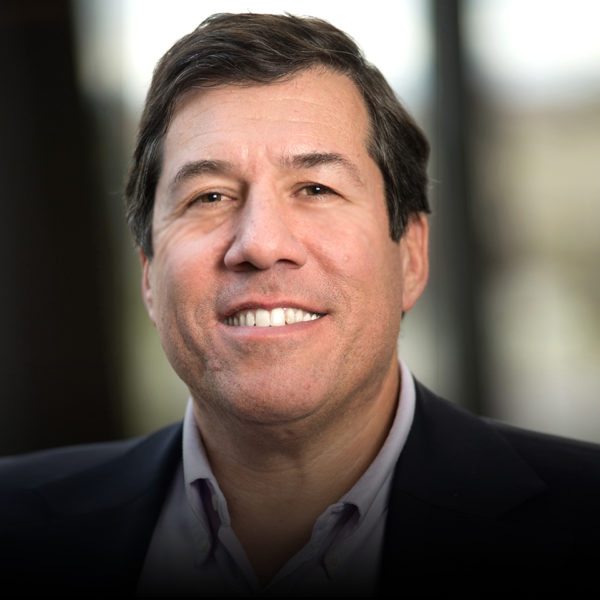 David Rosen­baum
"When we look at the to­tal­i­ty of the topline re­sults from T3MPO-1, we be­lieve tena­panor has the po­ten­tial to of­fer ben­e­fit to pa­tients with IBS-C," said David Rosen­baum, chief de­vel­op­ment of­fi­cer at Arde­lyx. "We are en­cour­aged that the nine of 12 week da­ta demon­strate a durable and sus­tained re­sponse for con­sti­pa­tion and ab­dom­i­nal pain, as well as a nor­mal­iza­tion of bow­el move­ment fre­quen­cy, for many pa­tients. The in­di­vid­ual CS­BM re­spon­der rate from the six of 12 week analy­sis was the one sec­ondary end­point not met and those da­ta are not con­sis­tent with the re­sults from our pre­vi­ous clin­i­cal stud­ies. We plan to as­sess these da­ta along­side the re­sults from T3MPO-2, our six-month Phase 3 study, to eval­u­ate the to­tal ben­e­fit that tena­panor may pro­vide to pa­tients with this ex­treme­ly chal­leng­ing con­di­tion."