Armed with pub­lished an­i­mal da­ta, gene-edit­ing pi­o­neer In­tel­lia maps the road to an IND
One of the few pi­o­neers in the bur­geon­ing gene edit­ing field, In­tel­lia $NT­LA has di­rect­ed at­ten­tion to its IND-en­abling an­i­mal da­ta for some time. Now, it's come out with a pub­lished sci­en­tif­ic study — com­plete with a few "un­der the hood" high­lights — to back the hype up.
The study, pub­lished in Cell Re­ports Tues­day, for­mal­ly sum­ma­rizes what In­tel­lia has been tout­ing since last March: the lipid nanopar­ti­cle tech­nol­o­gy it's used to de­liv­er CRISPR/Cas9 gene edit­ing has proven to es­sen­tial­ly elim­i­nate all transthyretin (TTR) pro­teins in the liv­er of mice. The ef­fects of one dose last­ed for at least 12 months, sug­gest­ing that the gene edit­ing hap­pened not on­ly in nor­mal cells but the stem cell pop­u­la­tion of the he­pa­to­cytes.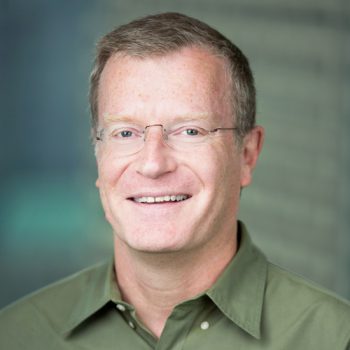 Thomas Barnes
While the re­port cites a 97% tar­get pro­tein knock­down, In­tel­lia SVP of in­no­v­a­tive sci­ences Thomas Barnes ex­plained to me that was an av­er­age num­ber across mul­ti­ple co­horts. On a giv­en day in a cer­tain an­i­mal, the tech would like­ly be found to have achieved "quan­ti­ta­tive edit­ing" — ef­fec­tive­ly ze­ro TTR.
An­oth­er high­light from the study was that the CRISPR/Cas9 ma­te­r­i­al stayed in the body on­ly "tran­sient­ly," low­er­ing safe­ty con­cerns. The safe­ty of the ade­no-as­so­ci­at­ed virus (AAV) de­liv­ery ve­hi­cle that some oth­er com­pa­nies use has been called in­to ques­tion in re­cent weeks. Ed­i­tas, one of In­tel­lia's main ri­vals, lost some mo­men­tum be­cause of an AAV man­u­fac­tur­ing is­sue.
"You don't re­al­ly want the Cas9 com­po­nent hang­ing around for­ev­er, or even for a very long pe­ri­od of time. You want them to be there just long enough to do the ed­its that they need to do, and then you want it all to go away," Barnes said. "And that's es­sen­tial­ly what we've shown our sys­tem can do."
The pub­li­ca­tion comes as In­tel­lia is knee-deep in non-hu­man pri­mate stud­ies, which are sched­uled to wrap up in the first part of the year. Dur­ing the ro­dent study, re­searchers al­so did tests on rats which shed light on the rel­e­vant pa­ra­me­ters for re-op­ti­miz­ing the tech in larg­er an­i­mals. That has played an in­struc­tion­al role in the cur­rent tri­als by arm­ing re­searchers with knowl­edge of what ar­eas to play and tweak.
With a new lipid that's been de­signed to be scal­able in com­mer­cial op­er­a­tions, In­tel­lia is ready to brace an IND in 2019, though Barnes was care­ful not to spec­i­fy a time just yet.
"This is a very im­por­tant mile­stone in the path of turn­ing LNP-based ap­proach­es in CRISPR in­to a tru­ly clin­ic-ready agent," he said.