AS­CO17: As­traZeneca pumps up ex­pec­ta­tions on near-term can­cer drug wins, look­ing to shed a rep for fail­ure
CHICA­GO — As­traZeneca's R&D team ar­rived at AS­CO on a crit­i­cal mis­sion.
With its lead­ing PARP in­hibitor outscor­ing chemo in treat­ing breast can­cer, mak­ing the spot­light round on Sun­day, As­traZeneca was able to of­fer some fresh, sol­id ev­i­dence of its con­tin­u­ing progress on the all-im­por­tant can­cer front. And with sev­er­al key cat­a­lysts lined up over the sum­mer, ex­ecs want­ed to send a clear mes­sage that this can­cer drug roll they're on is just be­gin­ning.
As far as Leerink's Sea­mus Fer­nan­dez is con­cerned, As­traZeneca's in­vestor meet­ing in Chica­go was a rous­ing suc­cess, with some sug­ges­tions that the phar­ma gi­ant is on the verge of of­fer­ing some 'prac­tice chang­ing' ad­vances in the field.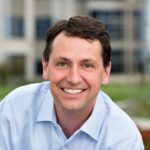 Sean Bo­hen, As­traZeneca
As­traZeneca ex­ecs left the crowd with the clear im­pres­sion that Lyn­parza was on its way to a broad ap­proval for sec­ond-line main­te­nance ther­a­py in treat­ing ovar­i­an can­cer. R&D chief Sean Bo­hen al­so hint­ed that the full read­out on the PA­CIF­IC tri­al — Imfinzi monother­a­py fol­low­ing chemo and ra­di­a­tion in Stage 3 non-small cell lung can­cer — will be a hit. Fer­nan­dez not­ed:
Based on this and com­ments from pre­vi­ous­ly in­ter­viewed KOLs, we be­lieve the re­sults are like­ly to be both clin­i­cal­ly mean­ing­ful and prac­tice-chang­ing. AZN es­ti­mates a Stage III NSCLC in­ci­dence of ~100k per year, with about half be­ing un­re­sectable. With oth­er PD-1/L1 in­hibitors ~2-3 years be­hind in the set­ting, this rep­re­sents a large mar­ket-ex­pand­ing op­por­tu­ni­ty for Imfinzi.
Fer­nan­dez be­lieves that the phar­ma gi­ant has al­ready filed its BTK drug acal­abru­ti­nib for an ap­proval at the FDA and is just wait­ing for con­fir­ma­tion that the pack­age has been ac­cept­ed for re­view. Peak sales es­ti­mates for this drug scrape the $1 bil­lion mark— pos­si­bly mak­ing it one of the top 10 or­phan drugs in the late-stage pipeline — which would make it a valu­able ad­di­tion to the port­fo­lio.
And then there's MYS­TIC, As­traZeneca's com­bo of its check­point Imfinzi (dur­val­um­ab) and treme­li­mum­ab, a CT­LA-4 drug. Over the past few months there's been a grow­ing sense that this com­bi­na­tion could well floun­der on CT­LA-4's well-known tox­i­c­i­ty. But As­traZeneca's team is keep­ing their smiles in place, try­ing to as­sure every­one that this pro­gram re­mains on track, with plen­ty of po­ten­tial to im­press.
The da­ta are ex­pect­ed in a mat­ter of weeks now, so this mys­tery won't play long. A suc­cess here would make a huge dif­fer­ence for the multi­na­tion­al, which has been dogged by clin­i­cal set­backs for years now. Some as­sur­ance that CEO Pas­cal So­ri­ot's big bet on can­cer is pay­ing off with a multi­bil­lion-dol­lar re­turn would go a long way to as­sur­ing an­a­lysts that the long-await­ed turn­around is near.
Fail­ure would like­ly blight the process once again.