As­traZeneca and Am­gen qui­et­ly ad­mit teze­pelum­ab set­back as the Dupix­ent chal­lenger heads to FDA
As­traZeneca and Am­gen have block­buster am­bi­tions for their teze­pelum­ab an­ti­body, aim­ing to chal­lenge the Re­gen­eron and Sanofi gi­ant Dupix­ent in asth­ma and re­lat­ed res­pi­ra­to­ry mal­adies. But as part of its sec­ond quar­ter up­date Thurs­day morn­ing, the big British drug­mak­er qui­et­ly scut­tled plans in an­oth­er in­di­ca­tion, rais­ing doubt over how big a bite it will take out of the Dupix­ent pie.
Af­ter flunk­ing two Phase II stud­ies in atopic der­mati­tis, As­traZeneca dropped plans for teze­pelum­ab to treat the con­di­tion al­to­geth­er, the com­pa­ny re­vealed Thurs­day morn­ing. The move comes just a few weeks af­ter the an­ti­body won pri­or­i­ty re­view from the FDA in asth­ma, where a de­ci­sion is ex­pect­ed in the first quar­ter next year.
End­points News has reached out to As­traZeneca for com­ment and will up­date ac­cord­ing­ly.
Though teze­pelum­ab has — most­ly — passed all the nec­es­sary check­points in asth­ma, atopic der­mati­tis has been an­oth­er sto­ry al­to­geth­er. The first mis­step came back in 2017, when the an­ti­body whiffed on a Phase IIa pri­ma­ry end­point in AD, com­ing up short on an eczema mea­sure­ment scale com­pared to place­bo.
In this study, teze­pelum­ab was eval­u­at­ed over a 12-week pe­ri­od in 113 pa­tients with mod­er­ate to se­vere atopic der­mati­tis. Though a nu­mer­i­cal­ly greater por­tion of the drug arm saw im­prove­ment against place­bo plus top­i­cal cor­ti­cos­teroids, the can­di­date missed sta­tis­ti­cal sig­nif­i­cance with a p-val­ue of 0.091.
Then came a Phase IIb tri­al in 251 pa­tients look­ing at both a monother­a­py treat­ment course and an ad­junct reg­i­men, al­so in mod­er­ate to se­vere AD. This study was halt­ed some­time in the sec­ond quar­ter of 2020 due to fu­til­i­ty, ac­cord­ing to Am­gen's earn­ings re­port at the time, with the phar­ma not­ing the study didn't have any im­pact on asth­ma and COPD re­search.
By and large, that hy­poth­e­sis has held true. As­traZeneca and Am­gen won their pri­or­i­ty re­view based on a Phase III study that cut the rate of se­vere asth­ma at­tacks on top of stan­dard of care. Teze­pelum­ab al­so man­aged con­sis­tent re­sults re­gard­less of pa­tients' base­line eosinophil counts and al­ler­gy sta­tus, an area where some an­a­lysts have sug­gest­ed the an­ti­body might have an ad­van­tage over the Re­gen­eron/Sanofi gi­ant.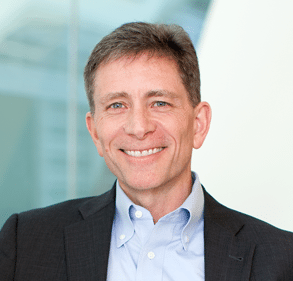 David Reese
But the pro­gram al­so flopped a sep­a­rate Phase III study in the same pop­u­la­tion, a re­sult Am­gen R&D chief David Reese called "sur­pris­ing" last De­cem­ber. Though Reese at­trib­uted the miss to pos­si­ble tri­al de­sign flaws, an­a­lysts took a more pes­simistic look, not­ing that Dupix­ent had suc­cess­ful­ly re­duced cor­ti­cos­teroid use in a sim­i­lar tri­al.
As As­traZeneca and Am­gen con­tin­ue to chart a block­buster path — some peak sales fore­casts have pegged $2.5 bil­lion an­nu­al sales for the an­ti­body — they may strug­gle to reach the heights of com­peti­tors. Dupix­ent is ap­proved to treat eczema and atopic der­mati­tis and over­all sales in­creased a whop­ping 45% in the sec­ond quar­ter of 2021, Sanofi re­vealed Thurs­day.
That growth amount­ed to near­ly $1.5 bil­lion in the three-month pe­ri­od alone. It re­mains to be seen how quick the teze­pelum­ab up­take will be, but As­traZeneca and Am­gen are hop­ing for a quick and easy time at the FDA to get things go­ing.