As­traZeneca caps its big win in lung can­cer with pos­i­tive sur­vival da­ta for Imfinzi — and what a re­lief it is
As­traZeneca capped its big win on the land­mark PA­CIF­IC study to­day with the news that its PD-L1 check­point Imfinzi de­liv­ered a sta­tis­ti­cal­ly sig­nif­i­cant im­prove­ment in over­all sur­vival for a key seg­ment of the lung can­cer mar­ket.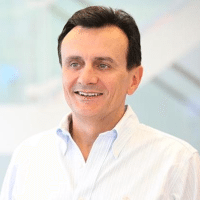 Pas­cal So­ri­ot
The OS score dur­ing an in­ter­im analy­sis is for pa­tients whose stage III non-small cell lung can­cer hasn't pro­gressed af­ter chemora­di­a­tion and whose tu­mors can't be sur­gi­cal­ly re­moved. The da­ta here — specifics will fol­low at a con­fer­ence — will help As­traZeneca con­sol­i­date a cru­cial lead spot for it­self, which As­traZeneca CEO Pas­cal So­ri­ot has boast­ed will put the phar­ma gi­ant in the lead for "half the pool in lung can­cer."
The FDA has al­ready come through with an OK for As­traZeneca here, un­der­scor­ing that reg­u­la­tors aren't wait­ing for every i to be dot­ted and every t crossed be­fore get­ting new can­cer drugs to pa­tients and doc­tors.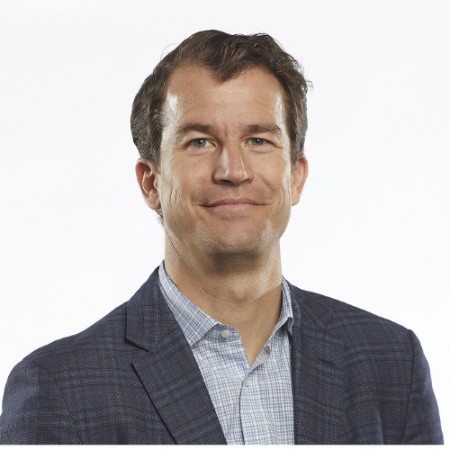 Dave Fredrick­son
The im­por­tance of the very re­al suc­cess here for So­ri­ot is hard to over­state. The CEO has to cap­i­tal­ize on ad­vances for the can­cer drug port­fo­lio to prove to in­vestors that new drugs can fi­nal­ly pro­vide the fi­nan­cial turn­around that As­traZeneca has to have as the Crestor fran­chise melts away. PA­CIF­IC is blaz­ing a path for a would-be block­buster that can let So­ri­ot prove that.
Just a few days ago Dave Fredrick­son, who heads up the on­col­o­gy busi­ness unit for As­traZeneca, told an­a­lysts that PA­CIF­IC had swift­ly opened up a valu­able mar­ket seg­ment demon­strat­ing some pow­er­ful po­ten­tial. He not­ed:
This has re­sult­ed in a true in­flec­tion point for Imfinzi with sales now at $62 mil­lion in the first quar­ter and re­al­ly the over­whelm­ing ma­jor­i­ty of these com­ing from the lung can­cer in­di­ca­tion. As you saw from a slide that Pas­cal showed in Feb­ru­ary when we launched, we had about 3,500 pa­tient in­fu­sions per month and you could see that we've now dou­bled in the most re­cent month to 7,000 pa­tient in­fu­sions per month, re­al­ly show­ing that the un­der­ly­ing pa­tient de­mand is the dri­ver of these sales.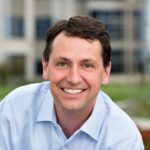 Sean Bo­hen
The suc­cess in this seg­ment gives As­traZeneca's can­cer team added cred­i­bil­i­ty for un­der­stand­ing how to score a strate­gic ad­vance in an in­tense­ly com­pet­i­tive field, with Mer­ck and Bris­tol-My­ers tus­sling for dom­i­nance in front­line lung can­cer. Com­ing on the heels of the em­bar­rass­ing first-round MYS­TIC fail­ure, it al­so of­fered an en­cour­ag­ing en­dorse­ment for the com­pa­ny's R&D com­pe­tence.
As­traZeneca CMO Sean Bo­hen said: "The read­out of pos­i­tive over­all sur­vival da­ta at the in­ter­im analy­sis of the PA­CIF­IC tri­al pro­vides ad­di­tion­al com­pelling ev­i­dence of the clin­i­cal ben­e­fit that Imfinzi can of­fer pa­tients in this ear­li­er stage of lung can­cer."