As­traZeneca's vac­cine hit its first road­block with In­di­an reg­u­la­tors. Will lin­ger­ing doubts de­rail its plans else­where?
British drug­mak­er As­traZeneca is al­ready run­ning be­hind ear­ly com­peti­tors in the hunt for a Covid-19 vac­cine with in­ter­im da­ta that have re­ceived less-than-stel­lar feed­back. With those da­ta in hand, In­dia has said "no thanks" to an ear­ly ap­proval for the shot, po­ten­tial­ly set­ting the stage for even more set­backs.
On Tues­day, In­di­an reg­u­la­tors re­fused to grant As­traZeneca's ade­n­ovirus-based Covid-19 vac­cine an emer­gency use au­tho­riza­tion based on a dearth of ad­e­quate safe­ty and ef­fi­ca­cy da­ta, Reuters re­port­ed, cit­ing lo­cal broad­cast­er NDTV.
In­dia's ear­ly no comes just hours af­ter As­traZeneca's in­ter­im da­ta were pub­lished in The Lancet un­veil­ing ex­pand­ed safe­ty da­ta and fur­ther break­ing down the 70% av­er­age ef­fi­ca­cy fig­ure that has con­found­ed an­a­lysts and cast doubts on whether the vac­cine will ever com­pete with more ef­fec­tive com­peti­tors from Pfiz­er and Mod­er­na — and maybe oth­ers yet to read out.
In a note to clients Wednes­day break­ing down the da­ta, SVB Leerink an­a­lyst An­drew Berens was less than kind to the ear­ly read­out, de­spite one of the dos­ing reg­i­mens in three Phase III tri­als — a half-dose first shot fol­lowed by a full-dose primer — hit­ting 90% ef­fi­ca­cy.
"The pub­li­ca­tion high­lights a num­ber of vari­ances in the dos­ing reg­i­mens uti­lized in these tri­als that could make it dif­fi­cult for the reg­u­la­to­ry agen­cies to have con­fi­dence in the op­ti­mum dos­ing pro­to­col for full ap­proval with­out ad­di­tion­al stud­ies," Berens wrote.
For one, the big vari­abil­i­ty be­tween the low-dose/high-dose com­bo and the high-dose/high-dose reg­i­men—which on­ly post­ed 62% ef­fi­ca­cy across three pooled tri­als did lit­tle to in­spire con­fi­dence. The more ef­fec­tive reg­i­men could be enough to spur reg­u­la­tors' in­ter­est, but there are prob­lems with that da­ta as well, Berens said; sig­nif­i­cant­ly few­er pa­tients re­ceived that reg­i­men and those who did typ­i­cal­ly skewed younger.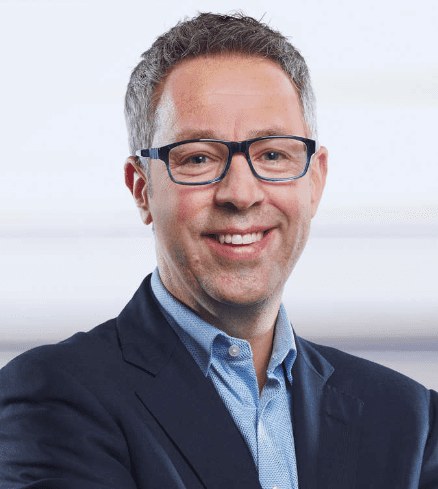 Mene Pan­ga­los
Mean­while lo­cal tri­al pro­to­cols var­ied wide­ly, Berens not­ed, with pa­tients re­ceiv­ing boost­er shots at dif­fer­ent in­ter­vals across study sites. On a call with me­dia Tues­day, As­traZeneca's ex­ec­u­tive VP of bio­phar­ma R&D Mene Pan­ga­los said that vari­abil­i­ty in boost­er tim­ing wasn't nec­es­sar­i­ly a bad thing: With glob­al de­mand and lim­it­ed sup­plies, pa­tients could be forced to wait on a sec­ond shot in the fu­ture.
Mean­while, Berens al­so cast doubt on the shot's man­u­fac­tur­ing, which ap­peared to show vari­able strengths across dif­fer­ent pro­duc­tion sites. As­traZeneca ar­gued those dif­fer­ences were with­in a com­fort­able range giv­en the ge­o­graph­i­cal­ly dis­parate sup­ply chain, but Berens begged to dif­fer.
"We be­lieve this could be a detri­ment when at­tempt­ing to gain reg­u­la­to­ry ap­proval as the man­u­fac­tur­ing process may not be uni­form and tighter re­lease spec­i­fi­ca­tions for vac­cines are gen­er­al­ly pre­ferred," he wrote.
Man­u­fac­tur­ing had been a boon for As­traZeneca in com­par­i­son to its ear­ly mR­NA-based vac­cine com­peti­tors from Pfiz­er and Mod­er­na. For one, As­traZeneca's shot can be stored and dis­trib­uted in­def­i­nite­ly at room tem­per­a­ture while Pfiz­er's shot, in par­tic­u­lar, re­quires stren­u­ous cold-chain lo­gis­tics that could make it hard to dis­trib­ute in de­vel­op­ing coun­tries.
With those ques­tions in mind, In­dia's big no is both an im­me­di­ate sur­prise — the coun­try and its vac­cine gi­ant, the Serum In­sti­tute of In­dia, have been churn­ing out mil­lions of dos­es of the shot for lo­cal and in­ter­na­tion­al use — but could be a sign of things to come as As­traZeneca faces rolling re­view in the EU, UK and else­where.
The drug­mak­er on Tues­day said it was still await­ing US da­ta and would with­hold an FDA fil­ing in the mean­time.
As­traZeneca can al­so lean on its rel­a­tive­ly clean safe­ty pro­file — one of the high­lights from its Lancet pub­li­ca­tion. Across four pooled stud­ies en­com­pass­ing 20,000 pa­tients, As­traZeneca's vac­cine saw 79 se­vere events com­pared with 89 events in the con­trol arms. As­traZeneca re­port­ed three cas­es of trans­verse myelitis, which caus­es swelling in the spinal cord, two of which were deemed un­re­lat­ed to the vac­cine.
The third case, which caused As­traZeneca's vac­cine to go on clin­i­cal hold ear­li­er this year, was de­ter­mined to be "pos­si­bly re­lat­ed" to the shot, Berens wrote. That black mark aside, the vac­cine re­sult­ed in no hos­pi­tal­iza­tions or deaths in the three tri­als pooled for ef­fi­ca­cy while there were 10 hos­pi­tal­iza­tions and one death in the con­trol arms.
For a look at all End­points News coro­n­avirus sto­ries, check out our spe­cial news chan­nel.