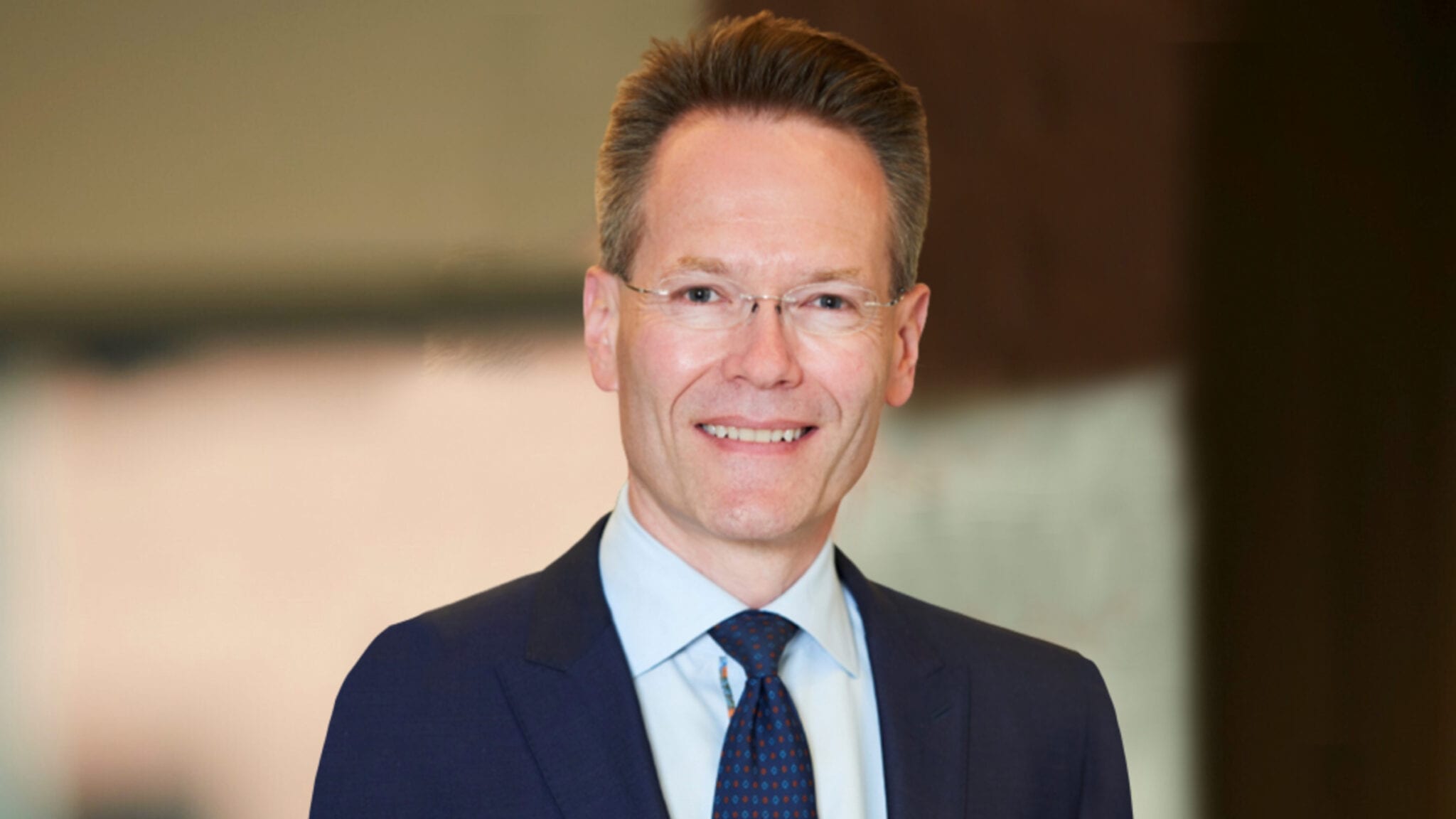 Axel Hoos, incoming Scorpion CEO
Ax­el Hoos, the keep­er of the on­col­o­gy flame at Glax­o­SmithK­line, steps away for his next chal­lenge at tiny Scor­pi­on
Ax­el Hoos has long kept the flame alive at Glax­o­SmithK­line's on­col­o­gy di­vi­sion, en­dur­ing lean days af­ter the British phar­ma ditched its late-stage pipeline to No­var­tis and de­cid­ed to re­build anew. Now, watch­ing the pipeline he helped re­mold fi­nal­ly bear fruit, Hoos is ready for a new chal­lenge — and it will come at a tiny biotech at the fron­tier of "pre­ci­sion med­i­cine 2.0."
Hoos will jump ship af­ter a nine-year stint at GSK to helm Scor­pi­on Ther­a­peu­tics, a stealthy biotech work­ing on iden­ti­fy­ing and tar­get­ing "un­drug­gable" tar­gets in on­col­o­gy. He will pick up the man­tle in Au­gust, mark­ing his long-await­ed re­turn to biotech and first go at the CEO role.
Most re­cent­ly un­der the helm of CSO and R&D chief Hal Bar­ron, Hoos over­saw a long-await­ed turn­around at GSK on­col­o­gy af­ter the com­pa­ny opt­ed to of­fload its en­tire late on­col­o­gy pipeline to Swiss drug­mak­er No­var­tis in March 2015. That move came as part of an ex­pan­sive as­set swap in­clud­ing No­var­tis' vac­cines busi­ness and a con­sumer health­care joint ven­ture.
Af­ter the deal, Hoos, who led de­vel­op­ment of CT­LA-4 in­hibitor ip­il­i­mum­ab (Yer­voy) dur­ing his time at Bris­tol My­ers Squibb, spent three years work­ing on ear­ly-stage de­vel­op­ment as the British drug­mak­er looked for next-gen home­grown drugs to turn around the flag­ging fran­chise. With Bar­ron's hir­ing in ear­ly 2018, that ef­fort took off.
In Au­gust, Hoos' years­long ef­fort came to fruition with the ap­proval of Blenrep for mul­ti­ple myelo­ma, a BC­MA-tar­get­ing an­ti­body de­vel­oped com­plete­ly in-house un­der Hoos' lead­er­ship. Now, with Blenrep es­tab­lish­ing proof of con­cept, on­col­o­gy will be a ma­jor fo­cus point for the "New GSK" out­lined by CEO Em­ma Walm­s­ley, who is still fac­ing some of the old ac­tivist wor­ries the drug­mak­er hasn't done enough to move its pipeline for­ward.
That's no fault of Bar­ron's, who has spun one deal af­ter an­oth­er to find the next big thing, but for the most part those high-dol­lar ac­qui­si­tions and in-house pro­grams haven't paid off in the way GSK had hoped.
The ap­proval was the first of what Hoos hopes will prove to be a fruit­ful pipeline for GSK. But hav­ing helped re­build the drug­mak­er's pipeline and tal­ent pool ef­fec­tive­ly from scratch, Hoos told End­points News he's ready for his next chal­lenge.
"There's an op­por­tu­ni­ty here that just has to be seized," he said.
Just a year in­to ex­is­tence, Scor­pi­on has built a drug dis­cov­ery en­gine around drug­ging the clas­si­cal­ly "un­drug­gable" tar­gets in on­col­o­gy by go­ing af­ter well-known and high­ly val­i­dat­ed onco­gene tar­gets, Hoos said. While the 50-man team is still in very ear­ly de­vel­op­ment, Hoos said the biotech hopes to have its first IND in hand by end of 2022 and is look­ing to build a team around him to match that rapid pace of de­vel­op­ment.
Un­like oth­er biotech CEOs, who keep their am­bi­tions close to the vest, Hoos is straight­for­ward in the fact that Scor­pi­on will aim for an IPO in the fu­ture. The biotech has al­ready earned the back­ing of At­las Ven­ture as part of a $108 mil­lion Se­ries A in Oc­to­ber, quick­ly fol­lowed by a $162 mil­lion Se­ries B this Jan­u­ary, and thinks the mar­ket will be re­cep­tive to the tech­nol­o­gy it's de­vel­oped in go­ing af­ter hard-to-hit tar­gets. (For more in­fo on biotech's hot IPO mar­ket, book­mark our track­er here.)
There's al­so a de­gree of trep­i­da­tion there: While Hoos has amassed a strong or­ga­ni­za­tion­al back­ground at GSK and else­where, mile­stones like pub­lic of­fer­ings are some­thing new for him. How­ev­er, Hoos thinks he has the vi­sion to hire the best peo­ple around him for those big-tick­et mo­ments.
"Crit­i­cal for me as a CEO is that you're de­ci­sive, you're a good lis­ten­er so you get all the in­for­ma­tion you need to make de­ci­sions and then you car­ry that for­ward with con­vic­tion," he said. "Con­vic­tion is a big thing, es­pe­cial­ly in biotech. You can­not be suc­cess­ful if you don't be­lieve in what you're do­ing."