Biotech ven­ture cham­pi­on Bill Maris is ex­it­ing GV. What's next?
In the biotech start­up world, GV (the ven­ture group still usu­al­ly re­ferred to by its orig­i­nal name, Google Ven­tures) is the ide­al in­vestor. They bring leg­endary con­nec­tions, seem­ing­ly end­less cash re­sources and the kind of tech en­dorse­ment that can leave you smil­ing in your sleep. And now the cham­pi­on of life sci­ences in­vest­ing at GV, Bill Maris, is step­ping away from the helm af­ter found­ing it 8 years ago.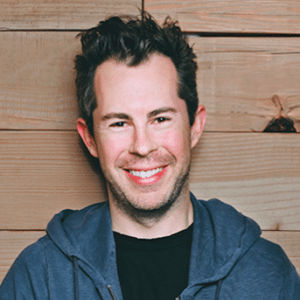 Bill Maris
Maris, a neu­ro­sci­en­tist by train­ing, helped steer Google's in­flu­en­tial cash and at­ten­tion to such com­pa­nies as Ed­i­tas and Foun­da­tion Med­i­cine. Last Feb­ru­ary, GV jumped in­to a $75 mil­lion round for Forty Sev­en, a Stan­ford spin­out from the lab of Irv Weiss­man. The group took a big stake in Flat­iron Health's Big Da­ta ef­fort and added cash to Ox­ford Sci­ences In­no­va­tion's fund in the UK.
Biotech stayed a cen­tral fea­ture in GV's port­fo­lio be­cause of Maris's be­lief that an ex­plo­sion of ge­nomics work com­bined with the ac­cu­mu­la­tion of a moun­tain of pa­tient da­ta could trans­form med­i­cine, and they could help dri­ve that shift.
Here's what a de­part­ing Maris told Re­code about biotech as he prepped for a de­par­ture:
I'm re­al­ly pas­sion­ate about the life sci­ences work that we've done. I love that team and they're in­cred­i­bly tal­ent­ed. They're do­ing things that af­fect pa­tients at the end of the day. That's where I spent a lot of my time late­ly.
Maris's im­me­di­ate plan is to spend more time with the fam­i­ly. (No, se­ri­ous­ly.) But he's not re­tir­ing.
I'm a cre­ative per­son. I need qui­et and some soli­tude and some time. And I think a month or two will help me in­cu­bate some ideas.
David Krane is step­ping up to the top job. Let's hope he doesn't ne­glect those biotech roots at GV.