Bone mar­row trans­plant sparks long-term re­mis­sion in sec­ond HIV pa­tient, re­new­ing hope for a cure
The cau­tious­ly op­ti­mistic call it sus­tained re­mis­sion, oth­ers are hope­ful it is a cure — but the doc­tors are im­pressed. An un­named pa­tient in Lon­don, once af­flict­ed with can­cer and the virus that caus­es AIDS, is free of both, cour­tesy an im­mune sys­tem over­haul trig­gered by a bone mar­row trans­plant from an HIV-re­sis­tant donor.
The case comes a dozen years or so af­ter the "Berlin pa­tient" — now iden­ti­fied as Tim­o­thy Ray Brown — who achieved sus­tained re­mis­sion fol­low­ing the same pro­ce­dure for his leukemia. Al­though Brown un­der­went two trans­plants, was giv­en to­tal body ir­ra­di­a­tion no longer in use to­day, and was placed in an in­duced co­ma, he even­tu­al­ly re­cov­ered and was deemed HIV-free. Sci­en­tists took note, and tried re­peat­ed­ly to du­pli­cate the feat, but in vain.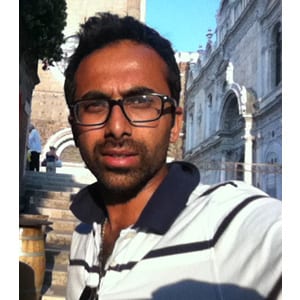 Ravin­dra Gup­ta
On Tues­day re­searchers from Uni­ver­si­ty Col­lege Lon­don and Im­pe­r­i­al Col­lege Lon­don, to­geth­er with teams at the Uni­ver­si­ty of Cam­bridge and the Uni­ver­si­ty of Ox­ford, re­port­ed the sec­ond known case of sus­tained re­mis­sion — in an in­di­vid­ual who asked to re­tain his anonymi­ty and is ac­cord­ing­ly just re­ferred to as the "Lon­don pa­tient".
Both Brown and the Lon­don pa­tient re­ceived do­na­tions from donors with two copies of the al­lele that pre­vents the ex­pres­sion of CCR5, a gene com­mon­ly used by HIV as a back door in­to a cell. The trait is nat­u­ral­ly com­mon in parts of North­ern Eu­rope and con­fers the abil­i­ty to re­sist an HIV in­fec­tion from the AIDS virus. It is this trait that rogue Chi­nese sci­en­tist Jiankui He at­tempt­ed to con­fer via gene edit­ing in his wide­ly con­demned CRISPR ex­per­i­ment ear­li­er this year that cul­mi­nat­ed in the birth of two ge­net­i­cal­ly mod­i­fied twin ba­by girls.
The Lon­don pa­tient was di­ag­nosed with an HIV in­fec­tion in 2003, and in 2012 he be­gan tak­ing an­ti­retro­vi­ral (ARV) ther­a­py. Lat­er that year, it was con­firmed he had ad­vanced Hodgkin's Lym­phoma. On top of chemother­a­py, he un­der­went the stem cell trans­plant in 2016. The surgery was rel­a­tive­ly un­com­pli­cat­ed, but not with­out side ef­fects, in­clud­ing mild graft-ver­sus-host dis­ease.
Chemother­a­py can be used to thwart HIV as it snuffs out cells that are di­vid­ing – and the re­searchers sug­gest that re­plac­ing im­mune cells de­void of the CCR5 re­cep­tor ap­pears to be the cru­cial in­gre­di­ent pre­clud­ing HIV from mak­ing a come­back.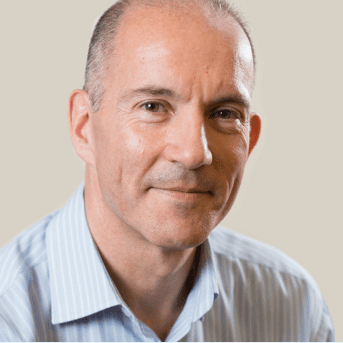 Ed­uar­do Olavar­ria
Fol­low­ing the trans­plant, for 16 months the Lon­don pa­tient was giv­en ARV ther­a­py, af­ter which his treat­ment was in­ter­rupt­ed to eval­u­ate whether he was tru­ly in HIV re­mis­sion. Reg­u­lar and sen­si­tive test­ing has con­firmed that the pa­tient has in­deed re­mained in re­mis­sion 18 months since ARV ther­a­py was ceased.
"We need to un­der­stand if we could knock out this re­cep­tor in peo­ple with HIV, which may be pos­si­ble with gene ther­a­py," said lead au­thor of the study Ravin­dra Gup­ta, in a state­ment.
Gup­ta was at UCL when the study — to be pub­lished in the jour­nal Na­ture on Tues­day — was con­duct­ed; he has since moved to the Uni­ver­si­ty of Cam­bridge.
"While it is too ear­ly to say with cer­tain­ty that our pa­tient is now cured of HIV, and doc­tors will con­tin­ue to mon­i­tor his con­di­tion, the ap­par­ent suc­cess of haematopoi­et­ic stem cell trans­plan­ta­tion of­fers hope in the search for a long-await­ed cure for HIV/AIDS," added Pro­fes­sor Ed­uar­do Olavar­ria from Im­pe­r­i­al Col­lege Lon­don.
Ac­cord­ing to the WHO, there are near­ly 37 mil­lion peo­ple glob­al­ly liv­ing with HIV — of which rough­ly 60% are on ARV, as of 2017. Once a death sen­tence, the virus that caus­es AIDS is typ­i­cal­ly sup­pressed us­ing ARV ther­a­py and is now up­grad­ed to the po­si­tion of a chron­ic dis­ease.