Boom­ing rare dis­ease play­er Shire adding a trendy new R&D hub in Kendall Square for 1,000-plus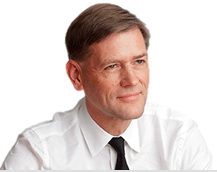 Shire CEO Flem­ming Orn­skov
Shire CEO Flem­ming Orn­skov has al­ready made it clear that he in­tends to make the com­pa­ny a lead­ing force in rare dis­ease drug de­vel­op­ment and mar­ket­ing. Now he's mov­ing to al­so make it one of the most vis­i­ble play­ers in the field.
Orn­skov has inked a lease for the 343,000-square-foot build­ing at 500 Kendall Street, right next to the 650 Kendall Street ad­dress it al­ready owns. The plan is to turn Gen­zyme's old fa­cil­i­ty in­to a rare dis­ease in­no­va­tion hub with more than 1,000 staffers. And it plans to move in cross-dis­ci­pli­nary teams in­volved in re­search, clin­i­cal de­vel­op­ment, med­ical af­fairs, busi­ness de­vel­op­ment and more.
A Shire spokesman notes that the new hub will like­ly house more than 1,000 staffers, with 350 al­ready on site in Kendall Square and room for more than 900 staffers in the soon-to-be-for­mer Gen­zyme cen­ter.
Shire is still keep­ing its big cam­pus in Lex­ing­ton, MA, where it's been pulling in work­ers from var­i­ous satel­lite fa­cil­i­ties since Orn­skov took the helm. The com­pa­ny added 750 new jobs last year and has an­oth­er 400 open in Mass­a­chu­setts. It's al­so un­der­tak­ing a strate­gic re­view to con­sid­er where every­one be­longs.
Kendall Square in Cam­bridge has be­come ground ze­ro in the biotech world for in­no­va­tion and new re­search over the past few years. Close to MIT and Har­vard, phar­ma com­pa­nies like Pfiz­er have been mi­grat­ing in­to the neigh­bor­hood, adding new fa­cil­i­ties and gleam­ing new labs to il­lus­trate their com­mit­ment to the lat­est tech­nolo­gies. When George Scan­gos took over Bio­gen 6 years ago, he made the point of mov­ing in­to Cam­bridge, where the re­search was, re­vers­ing the sub­ur­ban shift trig­gered by his pre­de­ces­sor at the com­pa­ny.
For Shire, it's a chance to glean more in­fo while spot­light­ing its tal­ent and busi­ness strat­e­gy. Shire ac­quired a pres­ence in Cam­bridge with its buy­out of Bax­al­ta.
Staffers will start mov­ing in in about two years.
Orn­skov had this to say in a state­ment:
"By ex­pand­ing our pres­ence in Cam­bridge, with its close prox­im­i­ty to best-in-class hos­pi­tals, re­search in­sti­tu­tions, uni­ver­si­ties and a thriv­ing biotech­nol­o­gy com­mu­ni­ty, we will strength­en our ties with the ear­ly in­no­va­tors around us to shape the next gen­er­a­tion of break­through ther­a­pies for pa­tients with high un­met needs. These plans sig­ni­fy our con­tin­ued growth and our deep and en­dur­ing com­mit­ment to serv­ing pa­tients, fam­i­lies and care­givers across the globe who are af­fect­ed by rare dis­eases and high­ly spe­cial­ized con­di­tions."