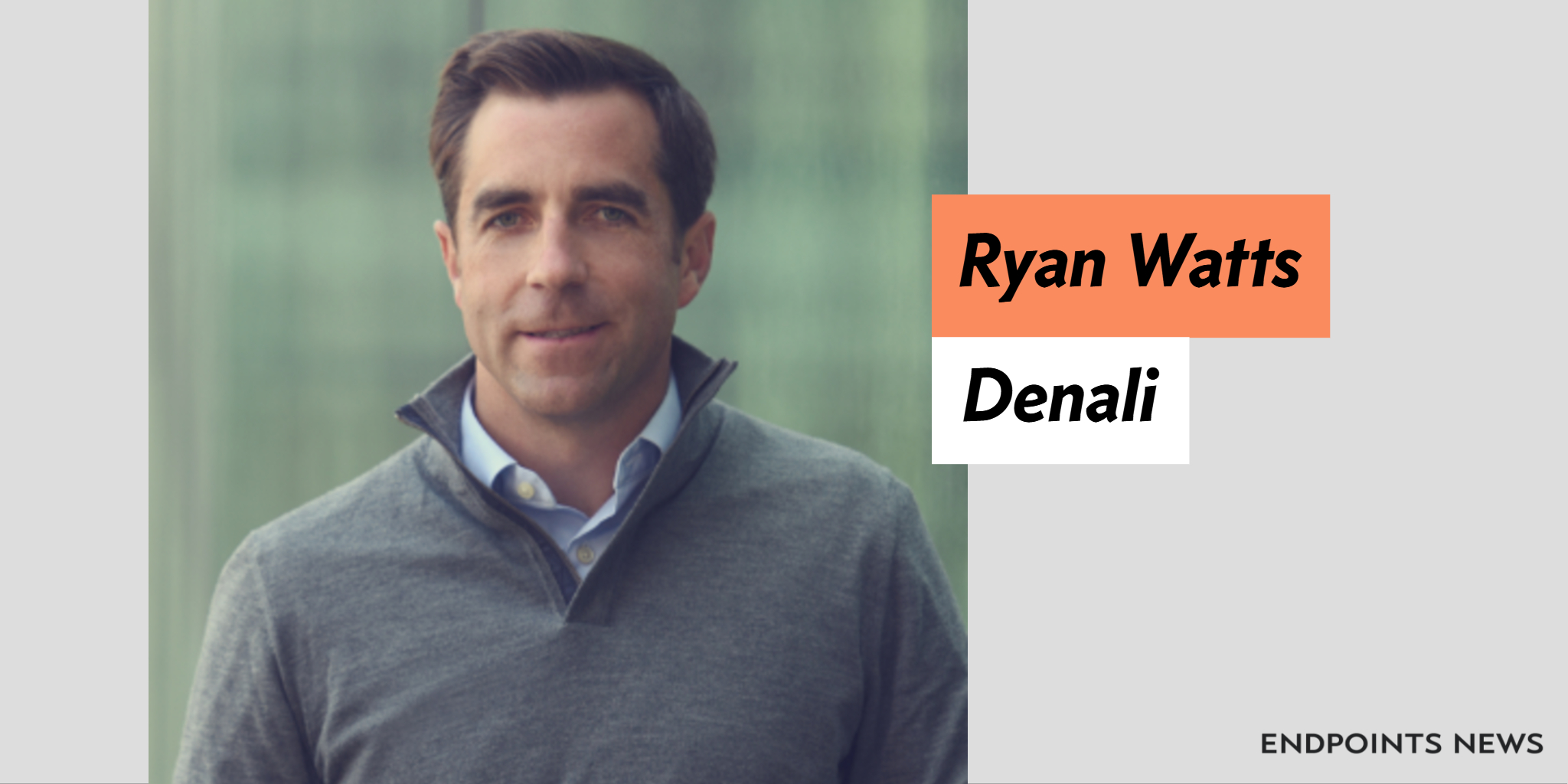 Neu­rode­gen­er­a­tion star De­nali nabs a cash-rich, $1B-plus Alzheimer's part­ner­ship with Take­da
Take­da is on a roll this morn­ing.
Right along­side its $630 mil­lion ac­qui­si­tion deal for TiGenix, Take­da is an­nounc­ing that it has set out to build up its port­fo­lio of ex­per­i­men­tal Alzheimer's drugs with a high-pro­file team at De­nali Ther­a­peu­tics that's work­ing on some new ap­proach­es to neu­rode­gen­er­a­tion.
De­nali, fresh off its big $280 mil­lion biotech IPO $DNLI from last De­cem­ber, will put its tech to work in an un­usu­al­ly rich pre­clin­i­cal deal for three pro­grams that Take­da can op­tion for shared clin­i­cal de­vel­op­ment and mar­ket­ing rights. And Take­da will pay $155 mil­lion in cash — part up­front and part eq­ui­ty buy — to get De­nali start­ed while com­mit­ting up to $85 mil­lion for near term pre­clin­i­cal mile­stones.
In an ex­clu­sive pre­view to to­day's news, De­nali ex­ecs told me that they can dis­close that the deal with Take­da cov­ers their two list­ed Alzheimer's projects in the pre­clin­i­cal pipeline, which us­es new an­ti­body trans­port ve­hi­cles — or ATVs — for a BACE1 ap­proach to tau and an­oth­er on TREM2. The third pro­gram, and the dis­ease it in­volves, hasn't sur­faced yet and isn't be­ing dis­closed now.
"De­liv­er­ing suf­fi­cient con­cen­tra­tion of drug to the brain has been a ma­jor chal­lenge" in Alzheimer's re­search, says De­nali CEO Ryan Watts. And it's been "one of the key rea­sons for fail­ure in the past." The ATVs they've built can do just that, he adds, slip­ping through the blood brain bar­ri­er and giv­ing De­nali's tar­get­ed drugs a leg up over a host of ri­vals.
With an ag­gres­sive team out of near­by Genen­tech, De­nali has been build­ing a pipeline of neu­rode­gen­er­a­tion drugs that are look­ing to treat ge­net­i­cal­ly de­fined pa­tient pop­u­la­tions, look­ing to con­struct new ther­a­pies on the rub­ble of more than a decade's worth of re­peat fail­ures.
This is their first big li­cens­ing pact with a ma­jor phar­ma play­er with a glob­al mar­ket­ing reach. And it's not like­ly to be their last.
Here's the full break­down on the num­bers:
Take­da is pay­ing $40 mil­lion up­front, with an added $5 mil­lion mile­stone sweet­en­er and $110 mil­lion for a chunk of stock at $26.10 a share.
If Take­da takes all three op­tions, which costs $5 mil­lion in an op­tion fee on each, there's up to $707.5 mil­lion in reg­u­la­to­ry and clin­i­cal mile­stones and $225 mil­lion in sales mile­stones.
Any­thing go­ing for­ward in­to Phase I will be joint­ly paid for and joint­ly re­ward­ed by any prod­ucts that reach the mar­ket­place.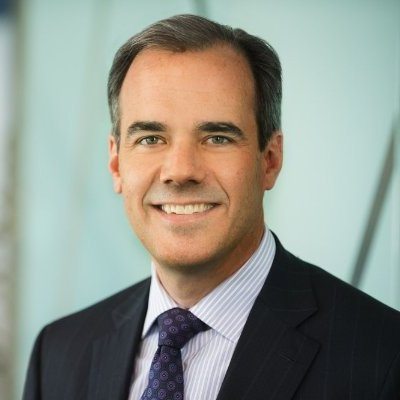 Dan Cur­ran
Reach­ing the mar­ket­place, though, has proved to be a near im­pos­si­ble task in Alzheimer's over the past 15 years. Alzheimer's has de­feat­ed a multi­bil­lion-dol­lar ef­fort by a mix of the world's biggest and small­est com­pa­nies, build­ing hopes that have come crash­ing down af­ter each new round of Phase III da­ta.
So why is Take­da will­ing to bet large sums at the be­gin­ning like this?
"We've been look­ing at tar­gets we think are high­ly amenable if you have the right set of tools," says Dan Cur­ran, who heads Take­da's Cen­ter for Ex­ter­nal In­no­va­tion. And that led them to a deep ap­pre­ci­a­tion of the De­nali team. "We talked for some time. This tech plat­form looks like it has legs, and that led us to make the leap."
The an­swer, in part, al­so lies in De­nali's suc­cess­ful IPO (though the stock price has since waned), with am­ple back­ing for an out­ing for a biotech that still has a long way to go to prove that its ge­net­ic ap­proach in defin­ing spe­cif­ic groups of pa­tients can pave the way to suc­cess af­ter so much fail­ure.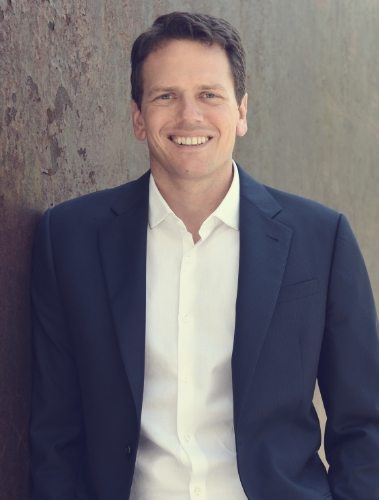 Alex Schuth
So why Take­da?
They earned it, says the De­nali team, with plen­ty of di­rect in­volve­ment from R&D chief Andy Plump down to un­der­score their will­ing­ness to pitch in.
"We have set a high bar on struc­ture and the terms, with re­spect to the part­ner with whom we team up," says COO Alex Schuth. "This is our first deal with a ma­jor phar­ma com­pa­ny," and if it all works out, they'll al­so be com­mer­cial­iz­ing these drugs to­geth­er.
"We aim to build a ful­ly in­te­grat­ed com­pa­ny," says CFO Steve Krognes, and this deal was built with that in mind. It is a "true part­ner­ship," shar­ing costs, de­vel­op­ment work and a sales force — if it comes to that.
Take­da chief sci­en­tist "Andy Plump is very in­volved and has been from day 1," adds Watts. "He is the cham­pi­on of this deal and that's what we are look­ing for."
The Japan­ese com­pa­ny un­der Christophe We­ber has been rip­ping up its glob­al R&D struc­ture and putting a new one in its place un­der Boston-based Plump.