Bris­tol-My­ers out­lines a big R&D over­haul cov­er­ing East, West Coast op­er­a­tions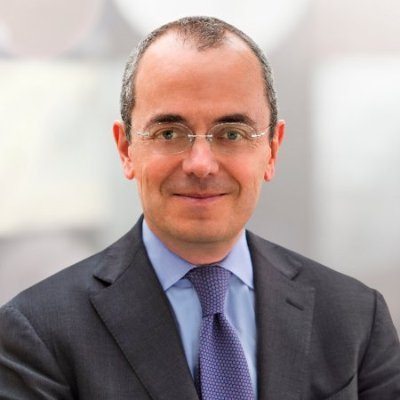 Gio­van­ni Caforio, Bris­tol-My­ers Squibb CEO
Just six weeks af­ter Bris­tol-My­ers Squibb $BMY be­gan a com­pa­ny-wide re­vamp in the wake of a bru­tal set­back on the im­muno-on­col­o­gy front, the big biotech is back with plans to over­haul its R&D struc­ture, shut­ter­ing fa­cil­i­ties while adding new ones in New Jer­sey and Mass­a­chu­setts.
The Hopewell, NJ site — a sprawl­ing 433-acre cam­pus with more than a mil­lion square feet of space — will be closed by 2020, says Bris­tol-My­ers, while the Lake Union Steam Plant site in Seat­tle will close shop in 2019. Bris­tol-My­ers has al­ready said it will close op­er­a­tions in Walling­ford, CT next year, where 800 staffers work, but it's al­so de­cid­ed to scrap plans for growth in the state as well.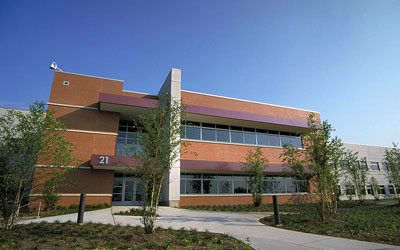 Hopewell, NJ site
Now build­ing plans in­clude: An R&D build­ing at the com­pa­ny's Lawrenceville, New Jer­sey cam­pus that will co-lo­cate lab-based Dis­cov­ery and Trans­la­tion­al Med­i­cine ac­tiv­i­ties, con­struc­tion at its New Brunswick, New Jer­sey fa­cil­i­ty to sup­port bi­o­log­ics de­vel­op­ment, and con­struc­tion to con­tin­ue ex­pan­sion of its bi­o­log­ics cam­pus in De­vens, Mass­a­chu­setts.
"Hopewell has ap­prox­i­mate­ly 1,200 BMS em­ploy­ees (lab­o­ra­to­ry and of­fice based per­son­nel)," the com­pa­ny says in an email mes­sage to me. "The com­pa­ny's new build­ing in Lawrenceville, New Jer­sey will house ap­prox­i­mate­ly 400 sci­en­tists and sup­port peo­ple, and the com­pa­ny is ex­pand­ing ca­pac­i­ty in oth­er ex­ist­ing build­ings in Lawrenceville by mod­ern­iz­ing build­ings and work space."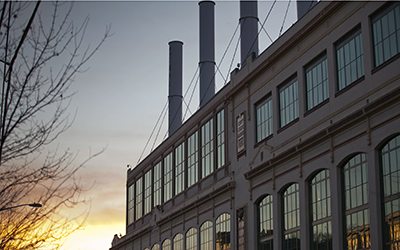 Seat­tle, WA site
These new lo­ca­tions are in­tend­ed to steer a larg­er part of R&D to­ward the big hubs, a ma­jor trend in the in­dus­try. There's no im­me­di­ate word on how many jobs in to­tal are af­fect­ed, though Bris­tol-My­ers al­ready not­ed that it planned to elim­i­nate 100 jobs in Con­necti­cut and re­lo­cate hun­dreds more to oth­er sites — in­clud­ing 500 staffers who were sup­posed to be giv­en the op­por­tu­ni­ty to stay in the state.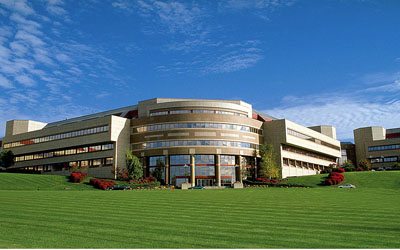 Walling­ford, CT site
"(W)e are in the process of eval­u­at­ing the roles and work with­in all func­tions based on changes to the needs of our busi­ness, our ge­o­graph­ic pres­ence and broad­er de­ci­sions in sup­port of our Com­pa­ny Trans­for­ma­tion," a spokesper­son tells End­points News. "As we men­tioned in the re­lease, we ex­pect many of the roles from Con­necti­cut, Hopewell and Seat­tle will tran­si­tion to oth­er U.S. lo­ca­tions, with spe­cif­ic de­tails evolv­ing over the next sev­er­al years."
The moves come short­ly af­ter Bris­tol-My­ers Squibb out­lined plans to make it­self in­to a more nim­ble or­ga­ni­za­tion. It's been lost on few ob­servers that the com­pa­ny has been grap­pling with a sud­den fall from grace on its Op­di­vo fran­chise, which suf­fered a se­ri­ous set­back af­ter its lunge at front-line sta­tus was greet­ed by a Phase III fail­ure, quick­ly fol­lowed by a more strate­gic suc­cess by Mer­ck's ri­val team han­dling Keytru­da.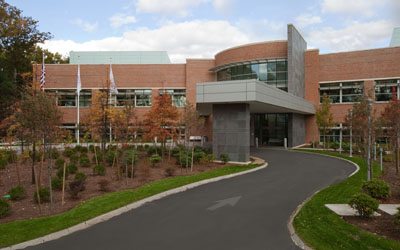 De­vens, MA site
"These im­por­tant changes to our U.S. ge­o­graph­ic foot­print will en­sure we have the struc­tur­al, op­er­a­tional and fi­nan­cial flex­i­bil­i­ty to de­liv­er as ef­fec­tive­ly as pos­si­ble on our mis­sion for pa­tients," said CEO Gio­van­ni Caforio. "To­day's an­nounce­ment un­der­scores our com­mit­ment to make the right in­vest­ments to con­tin­ue to de­liv­er on the promise of our pipeline and to bring trans­for­ma­tion­al med­i­cines to pa­tients, to­day and in the fu­ture."