Can­cer biotech up­start grabs $18M round, sets out to mas­ter re­lapsed prostate can­cer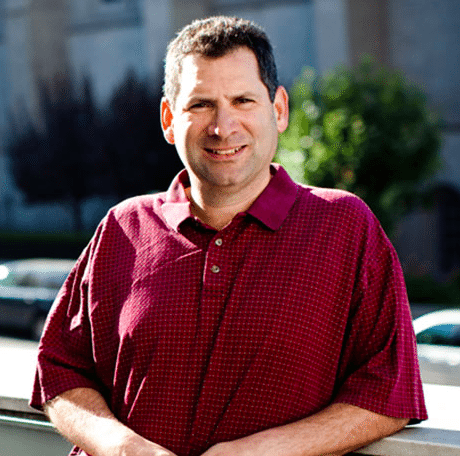 Jay Lichter
UC San Fran­cis­co re­searcher Bin Liu has spent years in the lab study­ing how to tack­le prostate can­cer cells. Re­cent­ly, he's been mak­ing progress on a new re­cep­tor tar­get that he be­lieves can come in­to play as pa­tients start to be­come re­sis­tant to the new ther­a­pies that have hit the mar­ket. And now, Jay Lichter and his crew at Aval­on Ven­tures in San Diego are adding a start­up to the port­fo­lio that will set out to make it a new drug for the field.
The new biotech has been named For­tis Ther­a­peu­tics and it now has an $18 mil­lion start­up round to get in­to busi­ness de­vel­op­ing an­ti­body drug con­ju­gates. Lichter will take the reins on For­tis, run­ning it un­der an um­brel­la or­ga­ni­za­tion that has birthed a wide va­ri­ety of up­start drug de­vel­op­ers over the years.
While Liu has pub­lished sev­er­al stud­ies on his work, in­clud­ing an ex­am­i­na­tion of AR-V7 as a po­ten­tial tar­get for drug re­sis­tant pa­tients, Lichter says that's not the tar­get they'll be work­ing with. Liu is about to pub­lish a pa­per on his new tar­get, and they're keep­ing it un­der wraps un­til it's out.
The mar­ket op­por­tu­ni­ty is well de­fined. Cas­trate-re­sis­tant prostate can­cer treat­ment has been rev­o­lu­tion­ized over the last few years with the ar­rival of J&J's Zyti­ga and Medi­va­tion's — now Pfiz­er's — ri­val Xtan­di. But they aren't cures. Pa­tients be­come re­sis­tant to them, and that's where a new drug like this can step in.
This is well ad­vanced work. UCSF pro­vid­ed a drug can­di­date ready for the clin­ic, and Lichter tells me that the biotech is ramp­ing up pro­grams for prostate can­cer as well as mul­ti­ple myelo­ma, where they see some added promise. There's al­so mouse da­ta in hand for oth­er can­cers as well.
The plan now is to start with a small dose-es­ca­la­tion study and then ex­pand that, look­ing for some signs of ear­ly ef­fi­ca­cy as they work out dosage and safe­ty is­sues. Lichter runs his own shop, so he can af­ford to be blunt about what he'd like to see hap­pen with For­tis fair­ly ear­ly on.
"The best out­come is some­body buys us for a ton of mon­ey," says the ven­ture chief.
Bar­ring a sweet deal, he's al­so open to rais­ing more cash from the syn­di­cate — which now al­so in­cludes Bregua Cor­po­ra­tion, Lil­ly Asia Ven­tures, Os­age Uni­ver­si­ty Part­ners, and Vi­vo Cap­i­tal — and go­ing af­ter a piv­otal tri­al, should the da­ta war­rant it. In the mean­time, he's gath­er­ing a small team of a half dozen or so ex­ecs to run the com­pa­ny, which will be plugged in­to Aval­on's net­work of con­trac­tors who car­ry out much of the day-to-day work in­volved in study­ing a new drug.
UCSF's Er­ic Small, who's been study­ing the way re­sis­tance to the new drugs de­vel­ops, is step­ping in as head of the sci­en­tif­ic ad­vi­so­ry board.