Cidara touts 'pos­i­tive' PhII tri­al da­ta for an­ti­fun­gal, shares yo-yo on the news
This time last year, Cidara $CDTX was re­port­ing a flop in the clin­ic for its lead drug, an an­ti­fun­gal that failed to im­press in Phase II tri­als. Now, af­ter scrap­ping its old plan re­tool­ing a lead pro­gram, it's got hap­pi­er Phase II news.
The San Diego com­pa­ny re­port­ed Mon­day morn­ing that its lead an­ti­fun­gal drug can­di­date, called Reza­fun­gin, met all its pri­ma­ry ob­jec­tives in a Phase II tri­al test­ing its IV pro­gram in pa­tients with Can­di­da in­fec­tions.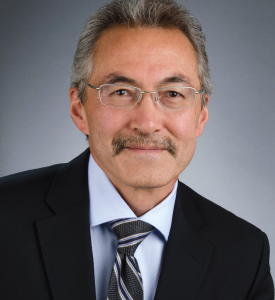 Jeff Stein
"This is the first time that any an­ti­fun­gal has shown the po­ten­tial to be a safe and ef­fec­tive once-week­ly treat­ment op­tion for pa­tients with dif­fi­cult-to-treat and dead­ly in­va­sive Can­di­da in­fec­tions, which may en­able pa­tients to leave the hos­pi­tal ear­li­er, sav­ing mon­ey and im­prov­ing care," said Cidara's CEO Jef­frey Stein in a state­ment.
The new da­ta show Cidara's piv­ot last year could pay off. In­ves­ti­ga­tors went look­ing for ef­fi­ca­cy da­ta on gel and oint­ment for­mu­la­tions of their in­ves­ti­ga­tion­al drug CD101 to treat acute vul­vo­vagi­nal can­didi­a­sis, but in­stead found that it had low­er cure rates than oral flu­cona­zole, which is com­mon­ly used to treat fun­gal in­fec­tions. There might have been a way for­ward with that pro­gram, but Stein opt­ed to drop the top­i­cal ef­fort and fo­cus in­stead on its IV pro­gram for CD101 in can­didemia.
The re­sults set Cidara on track to launch Phase III tri­als in mid-2018.
In­vestors seem luke­warm to the news. Cidara's stock price shot up on the an­nounce­ment and then al­most im­me­di­ate­ly went splat. As of press time, shares were sell­ing at $7.00 per share, down from yes­ter­day's close of $7.90.