Con­tin­u­ing an R&D re­vamp, Glax­o­SmithK­line hands off its rare dis­ease unit to Or­chard Ther­a­peu­tics
Glax­o­SmithK­line couldn't find a buy­er for their gene ther­a­py unit, but they did find a tak­er.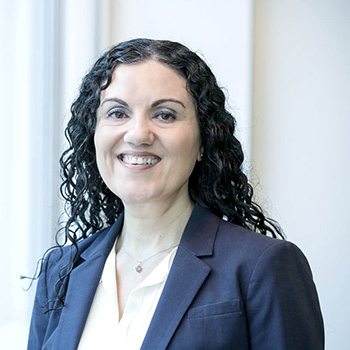 An­drea Spezzi
GSK said this morn­ing that it has lat­eraled off the group to a ven­ture-backed start­up called Or­chard Ther­a­peu­tics, which in­cludes co-founder An­drea Spezzi in a group of ex-GSK staffers with close ties to Strimvelis, a pi­o­neer­ing gene ther­a­py that was a key part of this deal. Af­ter shop­ping the deal for months, the GSK team end­ed up vir­tu­al­ly giv­ing it away in ex­change large­ly for a chunk of eq­ui­ty — un­der­scor­ing their in­abil­i­ty to cre­ate much val­ue in the ef­fort.
The deal al­so in­cludes un­spec­i­fied roy­al­ties and mile­stones.
Em­ma Walm­s­ley made it clear back in Ju­ly that the rare dis­ease unit at Glax­o­SmithK­line was on the auc­tion block. The move was part of their plan to stream­line the pipeline, shed­ding mar­gin­al or worth­less as­sets and re­fo­cus­ing on key dis­eases while ex­pand­ing their base in on­col­o­gy R&D.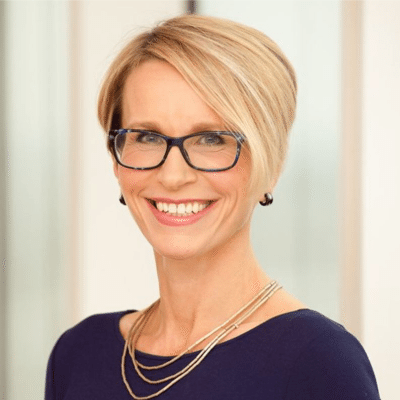 Em­ma Walm­s­ley
Or­chard will now have own­er­ship of Strimvelis, the ex vi­vo gene ther­a­py for "bub­ble boy syn­drome." Al­so in the deal bas­ket are two late-stage clin­i­cal pro­grams for metachro­mat­ic leukody­s­tro­phy (MLD) and Wiskott Aldrich syn­drome (WAS), one clin­i­cal pro­gramme for be­ta tha­lassemia, and rights to three pre­clin­i­cal pro­grams. In ex­change, GSK is tak­ing a 19.9% stake and a board seat in the UK biotech.
Al­though Strimvelis was ap­proved in Eu­rope in 2016, GSK has strug­gled to find cus­tomers among the ex­treme­ly small group of chil­dren with what is of­fi­cial­ly called adeno­sine deam­i­nase se­vere com­bined im­mun­od­e­fi­cien­cy, even af­ter of­fer­ing a mon­ey-back guar­an­tee. Lim­it­ed pa­tient ac­cess was a short­com­ing for Strimvelis — pa­tients could on­ly be treat­ed in a sin­gle cen­ter in Mi­lan, with just 15 cas­es di­ag­nosed in Eu­rope each year.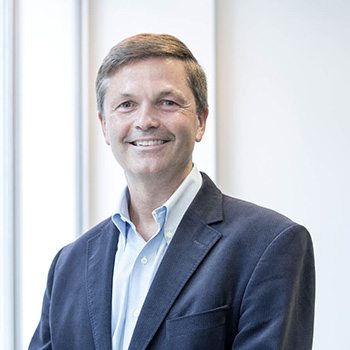 Mark Rothera
Or­chard be­lieves their ex­per­tise in cry­op­reser­va­tion would al­low Strimvelis to over­come that bar­ri­er and be shipped across the world in a frozen state. CEO Mark Rothera told Bloomberg last month that in de­vel­oped na­tions world­wide, up to 200 ba­bies are born with the im­mun­od­e­fi­cien­cy.
Bag­ging these as­sets, es­pe­cial­ly a com­mer­cial prod­uct, is sig­nif­i­cant for Or­chard, a young biotech that has nonethe­less se­cured $140 mil­lion for its gene ther­a­pies. Fol­low­ing the an­nounce­ment of the deal, Rothera spread the word that his team is look­ing to raise more cap­i­tal through a pri­vate sale of its shares. Be­yond that, the pipeline ex­pan­sion may al­so lead to an IPO.
"The ad­di­tion of these pro­grams is a re­al­ly big step up in terms of ac­tiv­i­ty, so we are go­ing to be look­ing to raise fur­ther funds through an ad­di­tion­al pri­vate round," Rothera told Reuters. "From an in­vestor com­mu­ni­ty point of view there is a huge amount of in­ter­est and will­ing­ness to sup­port de­vel­op­ment of these med­i­cines. I am very con­fi­dent that we will be rais­ing funds in the not too dis­tant fu­ture."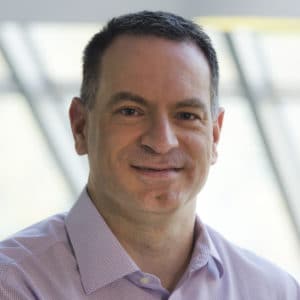 John Lep­ore
The agree­ment marks the close of a chap­ter in GSK's re­or­ga­ni­za­tion sto­ry, out­lined to fo­cus on res­pi­ra­to­ry and HIV/in­fec­tious dis­eases, which the UK phar­ma gi­ant al­ready has a foot in, as well as on­col­o­gy and im­muno-in­flam­ma­tion — ar­eas new R&D chief Hal Bar­ron is now ex­plor­ing.
"Since we an­nounced our in­tent to re­view these med­i­cines, our goal has been to iden­ti­fy the right own­er who can build on what we've al­ready achieved, and can ad­vance these im­por­tant med­i­cines for pa­tients, al­low­ing GSK to fo­cus on build­ing its broad­er cell and gene ther­a­py plat­form ca­pa­bil­i­ties," said John Lep­ore, GSK's se­nior vice pres­i­dent, R&D pipeline, in a state­ment.
And they think Or­chard is the right part­ner. The duo will share some re­spon­si­bil­i­ties dur­ing the tran­si­tion pe­ri­od, which lasts un­til the end of 2018.
---
With ad­di­tion­al re­port­ing by John Car­roll.