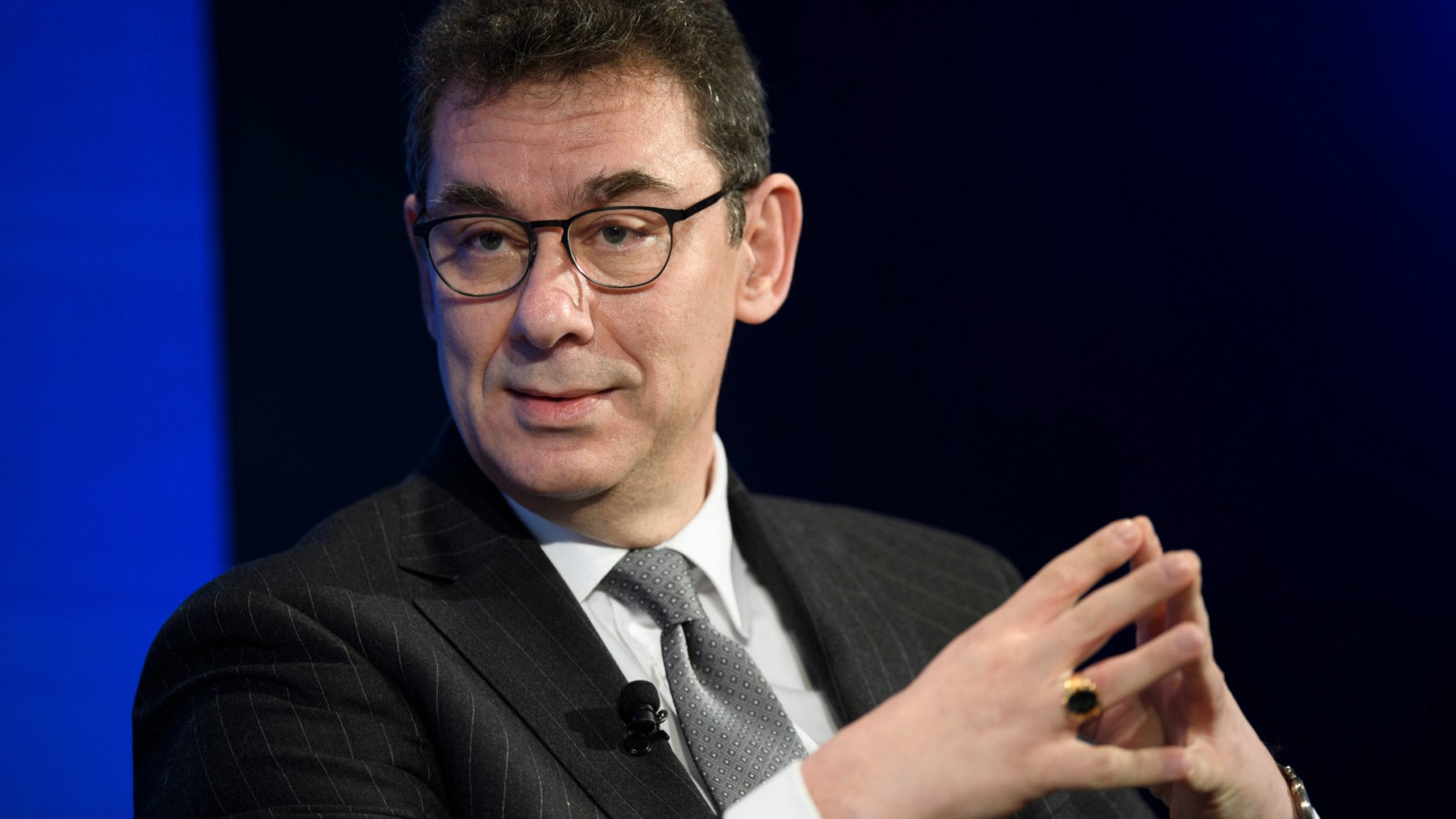 Albert Bourla, Pfizer CEO (Gian Ehrenzeller/Keystone via AP Images)
Covid-19 roundup: Pfiz­er CEO Bourla to write book about vac­cine arms race; Chi­nese mR­NA shot set for PhI­II tri­al in Mex­i­co
Pfiz­er CEO Al­bert Bourla has inked a deal with Harp­er Busi­ness for a book to tell the "be­hind-the-scenes" sto­ry of the com­pa­ny's race to de­vel­op a vac­cine, the As­so­ci­at­ed Press re­ports.
The book is ti­tled "Moon­shot: In­side Pfiz­er's Nine-Month Race to Make the Im­pos­si­ble Pos­si­ble" and is set to be re­leased Nov. 9. Bourla plans to do­nate the pro­ceeds to char­i­ty, the AP re­port­ed.
Bourla helped dri­ve Pfiz­er's un­prece­dent­ed race to an emer­gency use au­tho­riza­tion in just nine months, a pre­vi­ous­ly un­heard-of pace for vac­cine de­vel­op­ment. And since, he's worked to pro­tect the in­tel­lec­tu­al prop­er­ty that un­der­gird­ed that work.
"I am shar­ing the sto­ry of our moon­shot — the chal­lenges we faced, the lessons we learned, and the core val­ues that al­lowed us to make it hap­pen — in hopes that it might in­spire and in­form your own moon­shot, what­ev­er that may be," Bourla, 59, said in a state­ment ob­tained by the AP.
Last week, the com­pa­ny an­nounced that it gen­er­at­ed $26 bil­lion in 2021 rev­enue, which is more than $10 bil­lion than ini­tial­ly ex­pect­ed. That's more mon­ey than any drug or vac­cine has ever gen­er­at­ed, and good for 30% of the com­pa­ny's to­tal ex­pect­ed rev­enue in 2021. It's al­so more than dou­ble the ex­pect­ed cost of R&D in 2021.
In a re­cent LinkedIn post, Bourla wrote a let­ter to em­ploy­ees op­pos­ing the use of IP waivers, em­pha­siz­ing that there had been no in­fra­struc­ture in place to cre­ate mR­NA-based med­i­cines or vac­cines at the start of the pan­dem­ic, and claim­ing Pfiz­er had to build such a sys­tem from scratch. Rough­ly 280 dif­fer­ent com­po­nents or raw ma­te­ri­als go in­to mak­ing the vac­cines, Bourla wrote, and open­ing the flood­gates could pro­vide a chase for raw ma­te­ri­als that could put dos­es at risk.
Pfiz­er's part­ner BioN­Tech be­gan work on the de­vel­op­ment of the coro­n­avirus when CEO Ugur Sahin read about a new virus that ap­peared in Wuhan, Chi­na. In March, the col­lab­o­ra­tion was an­nounced.
A Chi­nese mR­NA vac­cine preps for Mex­i­co late-stage test
A Chi­nese-de­vel­oped mR­NA Covid-19 vac­cine will un­der­go late-stage clin­i­cal tri­als in Mex­i­co lat­er this month, ac­cord­ing to Reuters.
The Phase III tri­al for the jab from Wal­vax Biotech­nol­o­gy will start on May 30 with 6,000 vol­un­teers, for­eign min­is­ter Marce­lo Ebrard said on his Twit­ter ac­count.
Wal­vax is work­ing with the Acad­e­my of Mil­i­tary Sci­ence and Suzhou Abo­gen Bio­sciences to joint­ly de­vel­op AR­CoV. It's the first Chi­nese mR­NA vac­cine to en­ter Phase III tri­als. Dos­es can be stored in re­frig­er­a­tors be­tween 2 and 8 de­grees Cel­sius for six months, the com­pa­ny claims, much longer than the 30 days Mod­er­na's vac­cine is ap­proved for.
Mex­i­co al­ready has dos­es of vac­cines from Sino­vac and CanSi­no Bi­o­log­ics, two oth­er Chi­nese drug­mak­ers, and has plans to or­der shots from Sinopharm.
For a look at all End­points News coro­n­avirus sto­ries, check out our spe­cial news chan­nel.