Cum­mings: Trump of­fers a high-five on Medicare drug price ne­go­ti­a­tions, a fed­er­al for­mu­la­ry and im­ports
Rep. Eli­jah Cum­mings came out of a meet­ing with Pres­i­dent Trump on Wednes­day with a high-pow­ered en­dorse­ment on Medicare ne­go­ti­a­tions and an­oth­er chill­ing mes­sage to bio­phar­ma ex­ecs that their day of judg­ment is at hand.
Meet­ing with re­porters af­ter the sit-down, Cum­mings said that Trump had en­thu­si­as­ti­cal­ly backed their plan to re­peal the law that pre­vents the huge fed­er­al agency from bar­gain­ing over drug prices and wants to go even fur­ther than that on price ne­go­ti­a­tions as he de­liv­ers a large dose of pay­back pre­scribed by his base.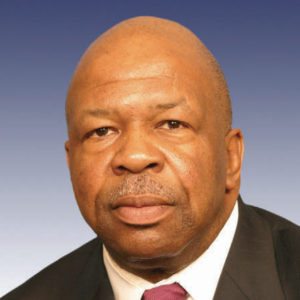 Rep. Eli­jah Cum­mings
Trump "felt that they have been treat­ed very un­fair­ly by the drug com­pa­nies and he said that it was some­thing that he re­al­ly wants to do," Cum­mings added, ac­cord­ing to a re­port from The Hill. "He said that he would join us in push­ing a bill through."
Re­peal­ing the non-in­ter­fer­ence clause that ties Medicare's hands is just one part of the for­mu­la, and it's some­thing that Trump has re­peat­ed­ly promised his sup­port­ers. The dev­il in any bill that gets through Con­gress will be in the de­tails, and Cum­mings — a long­time crit­ic of drug prices — has a plan that the in­dus­try al­ready hates.
In ad­di­tion, Cum­mings says that the pres­i­dent sur­pris­ing­ly ex­pressed sup­port for a bill back­ing low-cost drug im­ports to help com­bat high prices.
Met with @RepCum­mings to­day at the @White­House. Great dis­cus­sion!

— Don­ald J. Trump (@re­al­Don­aldTrump) March 8, 2017
In the view of bio­phar­ma's lob­by­ists, drug prices are un­der con­trol, kept in line by cheap gener­ics that oblit­er­ate drug fran­chis­es once they lose patent pro­tec­tion. And many in the in­dus­try have re­cent­ly pledged to hold back on the big an­nu­al price in­creas­es that have sparked a new de­bate among law­mak­ers. The fi­nal dis­count price that pay­ers cov­er is much less than the pub­lished list price. And the re­al cul­prits be­hind drug in­fla­tion are the mid­dle men who man­age ben­e­fits.
Cum­mings, though, is in­tro­duc­ing a new bill that would blow right through that po­si­tion and push for deep dis­counts, lever­ag­ing the full pow­er of the fed­er­al gov­ern­ment to slash prices.
In ad­di­tion to strik­ing the non-in­ter­fer­ence clause, Cum­mings bill al­so de­mands that Medicare set up a for­mu­la­ry, lever­ag­ing big dis­counts from drug mak­ers who want to get their drugs in front of mil­lions of pa­tients.
In a re­lease, Cum­mings not­ed that the Con­gres­sion­al Bud­get Of­fice de­ter­mined that sim­ply al­low­ing price ne­go­ti­a­tions at Medicare would have lit­tle ac­tu­al ef­fect on prices, but es­tab­lish­ing a for­mu­la­ry would cre­ate a struc­ture en­sur­ing deep dis­counts.
Trump is like­ly to face con­sid­er­able op­po­si­tion from mem­bers of his own par­ty who sup­port the non-in­ter­fer­ence clause. But with an al­ly in the White House who has re­peat­ed­ly at­tacked out­ra­geous drug prices, vow­ing to dereg­u­late drug de­vel­op­ment in or­der to re­duce the cost of R&D, De­moc­rats may be close to achiev­ing some­thing they could nev­er get un­der Barack Oba­ma.
Ex­act­ly what that brand of dereg­u­la­tion will ac­tu­al­ly look like re­mains in the air, along with Trump's pick for FDA com­mis­sion­er. But we should know a lot more on that score in the next few weeks. Un­til then, we're left with Trump's most re­cent tweet on the top­ic of drug prices.
I am work­ing on a new sys­tem where there will be com­pe­ti­tion in the Drug In­dus­try. Pric­ing for the Amer­i­can peo­ple will come way down!

— Don­ald J. Trump (@re­al­Don­aldTrump) March 7, 2017