Days ahead of Am­gen split, Cy­to­ki­net­ics reads out post-hoc da­ta sug­gest­ing heart drug works bet­ter in sick­er pa­tients — but can the CEO win over skep­tics?
While Cy­to­ki­net­ics' heart drug tech­ni­cal­ly met its pri­ma­ry end­point back in No­vem­ber, it missed a key sec­ondary end­point — re­duc­tion in car­dio­vas­cu­lar death — which even­tu­al­ly cost the com­pa­ny two part­ner­ships. Now the team is back with da­ta sug­gest­ing the drug works bet­ter in sick­er pa­tients, and it's plan­ning a trip to the FDA.
In a post-hoc analy­sis, which can be a very dif­fi­cult sale at the FDA, Cy­to­ki­net­ics sep­a­rat­ed pa­tients from the Phase III GALAC­TIC-HF study in­to four quar­tiles based on ejec­tion frac­tion, a mea­sure­ment of how well the left ven­tri­cle pumps blood with each heart­beat. Pa­tients in the low­er two quar­tiles — those with an EF of 22% or low­er, and be­tween 29% to 32% — saw a 15% and 17% rel­a­tive risk re­duc­tion of heart fail­ure events and car­dio­vas­cu­lar death com­bined, Cy­to­ki­net­ics re­port­ed at ACC. No dif­fer­ence was seen in the up­per two quar­tiles.
The ben­e­fi­cial ef­fect was main­ly dri­ven by a re­duc­tion in heart fail­ure events, Cy­to­ki­net­ics said. When con­sid­er­ing heart fail­ure events alone, the rel­a­tive risk re­duc­tion for the low­er two quar­tiles was 19% and 17% re­spec­tive­ly, with no dif­fer­ence seen in the up­per two quar­tiles.
Fady Ma­lik
"We en­rolled in GALAC­TIC a pa­tient pop­u­la­tion that had poor car­diac func­tion but, you know, you don't know ahead of time, 'Well where should we draw that line,'" ex­ec­u­tive VP of R&D Fady Ma­lik told End­points News. "If we had, say, gone with an EF of 30% or less ver­sus 35% or less, the re­sults would have looked sub­stan­tial­ly dif­fer­ent."
Ome­cam­tiv mecar­bil works by tar­get­ing myosin, a pro­tein that con­verts chem­i­cal en­er­gy in­to me­chan­i­cal force in the heart. In Oc­to­ber, Cy­to­ki­net­ics an­nounced the drug re­duced the odds of hos­pi­tal­iza­tion or oth­er ur­gent care for heart fail­ure by 8%, a sta­tis­ti­cal­ly sig­nif­i­cant re­sult.
How­ev­er, even the sub­groups with low­er EF missed the sec­ondary end­point of a re­duc­tion in car­dio­vas­cu­lar death, which an­a­lysts have been look­ing to as a key mea­sure of suc­cess.
"In my view, with­out CV death ben­e­fit, the drug prob­a­bly won't be a foun­da­tion­al med­i­cine and do the $4Bn in WW end-user sales that we had orig­i­nal­ly thought (con­sen­sus is ~$3.5Bn). But is it a ze­ro? Maybe not," Mizuho's Sal­im Syed wrote af­ter Cy­to­ki­net­ics un­veiled its topline re­sults back in Oc­to­ber.
"I think it's pre­ma­ture for an­a­lysts, or oth­ers, to jump to con­clu­sions," CEO Robert Blum told End­points on Fri­day.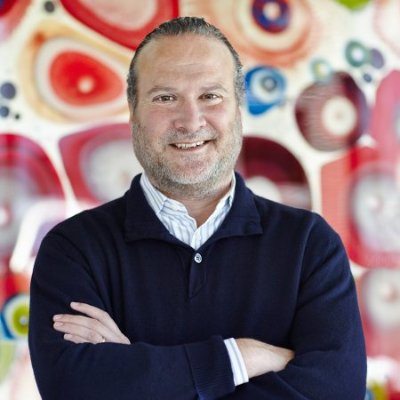 Robert Blum
"While this is not per­haps foun­da­tion­al to the stan­dard of care for every heart fail­ure pa­tient as might have been our as­pi­ra­tion … we fore­see at Cy­to­ki­net­ics that this is a very im­por­tant un­met need for which ome­cam­tiv mecar­bil and GALAC­TIC fac­tors very im­por­tant­ly in­to what may be a so­lu­tion for these pa­tients," he added.
Cy­to­ki­net­ics says it's plan­ning on sub­mit­ting an NDA for the can­di­date in the sec­ond half of this year. Whether or not they'll pur­sue an ap­proval specif­i­cal­ly for pa­tients with low­er EF is "some­thing to be de­ter­mined in con­cert with on­go­ing dis­cus­sions with FDA," Blum said.
In just a few days, Cy­to­ki­net­ics will of­fi­cial­ly lose its long­time part­ner Am­gen, which shrugged off its 14-year al­liance and the tens of mil­lions of dol­lars it spent to de­vel­op ome­cam­tiv back in No­vem­ber. Up­on an­nounc­ing the split, Am­gen said the GALAC­TIC da­ta "did not meet the high bar we had set for the pro­gram." A month lat­er, Les Lab­o­ra­toires Servi­er and In­sti­tut de Recherch­es In­ter­na­tionales Servi­er said it was al­so pulling out of a sub­li­cense agree­ment for ome­cam­tiv that it struck with Am­gen back in 2016.
At the time, Blum in­sist­ed on look­ing at the bright side, an­nounc­ing he was "pleased to pro­ceed in­to 2021 with clar­i­ty."
When asked about the pos­si­bil­i­ty of fu­ture col­lab­o­ra­tions, Blum said the com­pa­ny is in talks with "quite a num­ber of com­pa­nies" to com­mer­cial­ize ome­cam­tiv out­side the US. Cy­to­ki­net­ics plans on mar­ket­ing the drug on its own with­in the US, both Blum and Ma­lik said.
"You've got here a group of pa­tients — not a small group at all, on the or­der of one to two mil­lion pa­tients prob­a­bly in the Unit­ed States — who are se­vere­ly ill, and are maxed out on stan­dard of care. And yet with these analy­ses, we see they rep­re­sent a pop­u­la­tion that needs a new ther­a­py," Blum said.