De­sert­ed by Astel­las and Mer­ck, lit­tle Cor­re­vio still can't win over FDA pan­el con­cerned with its AFib drug's safe­ty
When the FDA spurned Astel­las' pitch for atri­al fib­ril­la­tion drug ver­nakalant in 2008, reg­u­la­tors made it abun­dant­ly clear that it wasn't the ef­fi­ca­cy they had a prob­lem with — two Phase III tri­als had shown the drug suc­cess­ful­ly re­stored 52% of pa­tients' heart­beat from ir­reg­u­lar to nor­mal — but the car­dio safe­ty is­sues for a drug that was to com­pete with well es­tab­lished, low-risk op­tions. One li­cens­ing deal, one clin­i­cal hold and sev­er­al stud­ies lat­er, the chances of ap­proval aren't look­ing any bet­ter.
Ex­perts on the agency's Car­dio­vas­cu­lar and Re­nal Drugs Ad­vi­so­ry Com­mit­tee vot­ed 11-2 against ap­prov­ing the drug, deal­ing a fresh blow to its mak­er, Cor­re­vio Phar­ma. The pan­el large­ly agreed with the FDA in­ter­nal re­view that con­clud­ed the ben­e­fits didn't out­weigh the risks, rais­ing is­sues such as low blood pres­sure, ar­rhyth­mias in the ven­tri­cles and even death.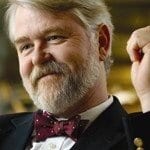 Mark Cor­ri­g­an
Cor­re­vio, which mar­kets ver­nakalant as Brinavess in its na­tive Cana­da, Eu­rope and sev­er­al oth­er coun­tries, saw its stock $CORV sink be­low the $1 mark af­ter plum­met­ing 55%.
"We are dis­ap­point­ed with to­day's out­come be­cause we be­lieve in the strength of the da­ta we pre­sent­ed to­day for Brinavess," CEO Mark Cor­ri­g­an said in a state­ment. "The treat­ment land­scape is cur­rent­ly miss­ing a rapid, ef­fi­ca­cious and well tol­er­at­ed op­tion to treat pa­tients with re­cent on­set atri­al fib­ril­la­tion and we be­lieve Brinavess has the po­ten­tial to fill that un­met med­ical need."
It had tak­en Cor­re­vio a decade to get here. In re­sponse to the FDA's re­jec­tion in 2008 — which ac­tu­al­ly fol­lowed a refuse-to-file let­ter two years pri­or — the biotech, then known as Car­diome, planned and start­ed a new Phase III tri­al, ACT V. But in 2010, a case of car­dio­vas­cu­lar col­lapse with pulse­less elec­tri­cal ac­tiv­i­ty even­tu­al­ly lead­ing to death trig­gered a full clin­i­cal hold on that study.
Mer­ck, which had li­censed rights to the oral ver­sion of ver­nakalant ear­li­er, took over the IV side too for a short while, on­ly to have its ap­pli­ca­tion to re­move the hold and pro­posed mod­i­fi­ca­tions slammed by reg­u­la­tors. The FDA's con­clu­sion:
We do not be­lieve that you have iden­ti­fied ei­ther a de­fin­i­tive mech­a­nism or root cause of these episodes of ver­nakalant-in­duced se­vere hy­poten­sion and/or clin­i­cal shock and do not be­lieve that your pro­posed mod­i­fi­ca­tions to the el­i­gi­bil­i­ty cri­te­ria are ad­e­quate to as­sure that such events will not re­cur in an­oth­er tri­al.
The team that is now Cor­re­vio has since con­duct­ed mul­ti­ple an­i­mal stud­ies in at­tempts to un­der­stand what's go­ing on and find a sat­is­fy­ing mit­i­ga­tion strat­e­gy — in vain.
"(T)he hold re­mains in place at this time," the FDA re­view­ers not­ed in their dossier ahead of the ad­comm.
Al­so pack­aged in the NDA were da­ta from post­mar­ket­ing stud­ies done out­side the US, par­tic­u­lar­ly an EU tri­al dubbed SPEC­TRUM, in which the treat­ment con­vert­ed 70.2% of AFib pa­tients in­to nor­mal si­nus rhythm, with a me­di­an to con­ver­sion time of 12 min­utes.
But the FDA still not­ed a to­tal of 174 se­ri­ous ad­verse drug re­ac­tions and five deaths. And some mem­bers of the pan­el point­ed out that giv­en the pa­tients in the tri­als were at low risk of de­vel­op­ing com­pli­ca­tions, there didn't seem to be a con­vinc­ing way to pre­dict who needs spe­cial mon­i­tor­ing for safe­ty is­sues.
"It clear­ly has ben­e­fit but it does have risk," said Bar­ry Davis of the Uni­ver­si­ty of Texas School of Pub­lic Health, who vot­ed against the drug, per Reuters. "If this were the on­ly drug or treat­ment around, yes, but there are oth­er op­tions."
In ad­di­tion to med­ica­tion such as fle­cainide, dofetilide, propafenone and ibu­tilide, physi­cians may al­so pre­scribe elec­tri­cal car­diover­sion — if they de­cide an in­ter­ven­tion is need­ed at all.
There is still a pos­si­bil­i­ty — no mat­ter how slim — that the FDA will over­ride the ad­comm's rec­om­men­da­tion and OK the drug. The fi­nal de­ci­sion will be hand­ed down by De­cem­ber 24.