Ea­ger to tout piv­otal win, Omeros how­ev­er keeps key pa­ra­me­ters shroud­ed
Omeros has brought some stel­lar piv­otal da­ta to the FDA to build a case for its blood clot drug, nar­so­plimab. They just can't say ex­act­ly how they got to the con­clu­sion yet.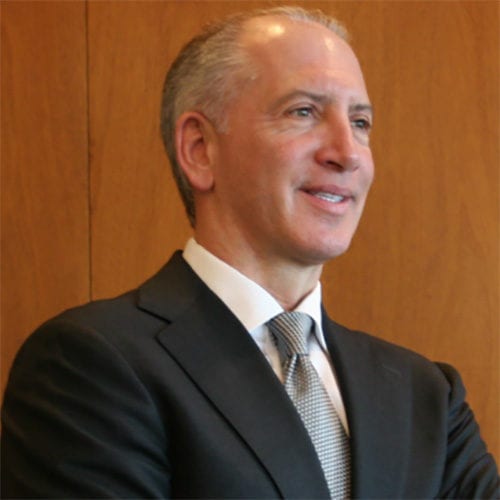 Gre­go­ry De­mop­u­los
Re­port­ing pre­lim­i­nary da­ta from its sin­gle-arm, open-la­bel tri­al, the Seat­tle-based biotech said 56% of the pa­tients — who were ex­pe­ri­enc­ing throm­bot­ic mi­croan­giopa­thy fol­low­ing hematopoi­et­ic stem cell trans­plants — re­ceiv­ing at least one dose of nar­so­plimab achieved com­plete re­spon­der sta­tus. Among the sub­set who re­ceived at least four weeks of dos­ing, 68% met the cri­te­ria.
So what sep­a­rates a re­spon­der from a non-re­spon­der?
That will have to "re­main con­fi­den­tial for com­pet­i­tive busi­ness rea­sons," the com­pa­ny said in a state­ment, stress­ing that FDA reg­u­la­tors agreed to the "high­ly rig­or­ous" set of re­sponse cri­te­ria."
Omeros shares $OMER trad­ed up 7.65% to $15.47.
While Omeros had orig­i­nal­ly des­ig­nat­ed "clin­i­cal ac­tiv­i­ty as as­sessed by platelet count" as the pri­ma­ry end­point, the com­pa­ny changed it at the re­quest of the FDA, a spokesper­son told End­points News. The sec­ondary end­points were al­so mod­i­fied.

Rafael Duarte
They in­clude: 100-day sur­vival rates of 65% among those re­ceiv­ing at least one dose, 81% among those who re­ceived at least four weeks of treat­ment, and 93% among the com­plete re­spon­der group; "sub­stan­tial and sta­tis­ti­cal­ly sig­nif­i­cant im­prove­ments in platelet count, LDH and hap­to­glo­bin"; and in­creased he­mo­glo­bin across all groups.
"The re­sponse rate in this high-risk pop­u­la­tion would be ex­pect­ed to be 10 to 15 per­cent with a 100-day sur­vival rate of less than 20 per­cent," said Rafael Duarte, who heads the hematopoi­et­ic pro­gram at Uni­ver­si­ty Hos­pi­tal Puer­ta de Hi­er­ro Ma­jada­hon­da in Madrid, in a glow­ing state­ment. "The re­sponse rate and 100-day sur­vival achieved with nar­so­plimab in this tri­al demon­strate an un­prece­dent­ed ef­fect in this con­di­tion."
Omeros dis­closed that 21% of pa­tients died dur­ing the tri­al "due to caus­es com­mon in stem cell trans­plant" but no oth­ers dis­con­tin­ued for ad­verse events, which ranged from nau­sea, vom­it­ing and di­ar­rhea to hy­pokalemia, neu­trope­nia and fever.
The tri­al was de­signed to en­roll 89 pa­tients, al­though the com­pa­ny didn't spec­i­fy the fi­nal num­ber in­clud­ed for the analy­sis.
In a pre­vi­ous da­ta cut in­volv­ing 19 pa­tients, Omeros high­light­ed that the drug helped ex­tend me­di­an over­all sur­vival to 347 days, a big im­prove­ment com­pared to the 21 days record­ed in lit­er­a­ture.
The rolling BLA that they ini­ti­at­ed in Oc­to­ber is ex­pect­ed to be com­plet­ed by the first half of next year, ac­cord­ing to CEO Gre­go­ry De­mop­u­los: "the non­clin­i­cal sec­tions have been sub­mit­ted and the da­ta from this tri­al form the ef­fi­ca­cy ba­sis of the ap­pli­ca­tion."
Pre­vi­ous­ly known as OMS721, nar­so­plimab is dec­o­rat­ed with or­phan drug and break­through ther­a­py des­ig­na­tions from the FDA. If ap­proved, the MASP-2 in­hibitor would be Omeros' sec­ond drug on the mar­ket.