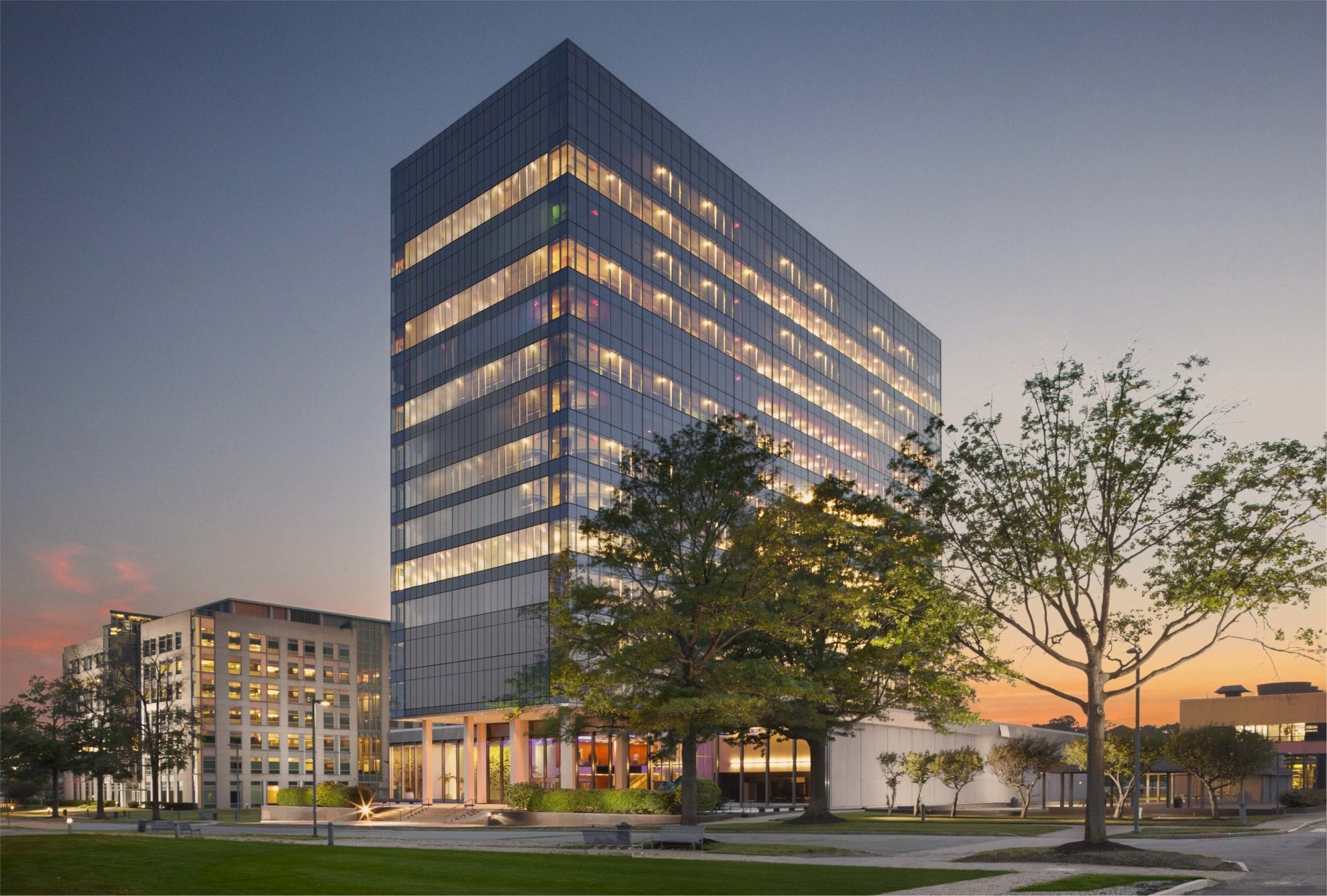 Eisai moves to 200 Metro Blvd. by late 2021 (ON3)
Ei­sai is cre­at­ing a new US cor­po­rate, R&D HQ in Roche's old Nut­ley, NJ cam­pus
Eight years af­ter Roche pulled up stakes from Nut­ley, NJ in a ma­jor R&D re­or­ga­ni­za­tion, Japan's Ei­sai is mov­ing its US cor­po­rate and re­search hub in­to their old cam­pus.
Now the ON3 prop­er­ty, Ei­sai — a long­time Bio­gen part­ner fo­cused on neu­rode­gen­er­a­tive dis­or­ders like Alzheimer's — will bring to­geth­er a staff of up to 1,200 em­ploy­ees. And ex­ecs are pitch­ing the move to the New Jer­sey cam­pus as a cul­tur­al game-chang­er.
"This ON3 Ei­sai work­place will bring the Ei­sai com­mu­ni­ty to­geth­er in one place and dri­ve a cul­ture of new sci­en­tif­ic hori­zons and en­tre­pre­neur­ial in­no­va­tion," says Tat­suyu­ki Ya­suno, pres­i­dent of Ei­sai Inc. "We draw in­spi­ra­tion from our pa­tients and pas­sion from our peo­ple. We break bar­ri­ers every day. Our work­place will too."
Ei­sai is get­ting the 15-sto­ry of­fice tow­er at 200 Metro Boule­vard for the move, which they plan to com­plete by late 2021.
They'll be join­ing a cam­pus that al­ready in­cludes Quest, Hack­en­sack Merid­i­an Health Cen­ter for Dis­cov­ery and In­no­va­tion, and Se­ton Hall Uni­ver­si­ty's Grad­u­ate Col­lege of Nurs­ing and School of Health and Med­ical Sci­ences.